If your weight fluctuates a lot or because of aging, you may experience volume loss in certain parts of the body. To combat volume loss, our team at New Orleans Plastic Surgery offers an advanced cosmetic treatment called fat grafting or fat transfer. A fat transfer takes fat from one or more parts of the body and places it into a preferred area. We can perform fat transfer procedures on the buttocks, breasts, lower eyelids, cheeks, and lips. Fat grafting works well for patients who prefer natural enhancements that do not require implants or fillers. During your fat transfer procedure, Dr. Michelle Eagan will use the latest techniques to help you attain your desired results. At New Orleans Plastic Surgery in Louisiana, Dr. Eagan strives to create gorgeous outcomes.
What Are The Benefits Of A Fat Transfer?
A personalized fat transfer procedure designed and performed by Dr. Eagan can reimagine your look with several great benefits, like:
Can be safer than implants since it uses your own fat
Restores age-related volume loss
Enhances the lips, cheeks, breasts, and buttocks
Reduces lines and wrinkles
Removes stubborn fat from problem areas
Slims and shapes the body
Creates a healthier, more youthful appearance
Scarring is minimal
Recovery is short
Fat Transfer Reviews
"I had a fat transfer done with Dr. Egan last January. I had seen three prior Doctors for consultations and she was by far the most inviting , knowledgeable and realistic in what I could achieve doctor out of all of them . She continue to watch me heal and provided me with excellent care through out it all. If you are looking for a doctor that truly cares about you , she would be choice ."
- K.S. /
Yelp /
Sep 01, 2017
"Dr. Eagan is amazing! She is knowledgeable ,has great bedside manners and I didn't ever feel rushed. I had breast fat grafting revision surgery and I am very pleased with the results!"
- E.P. /
Google /
Dec 26, 2020
"Dr. Egan is simply AMAZING!! Her skill of natural looking plastic surgery is unmatched. She is a true artist! I began seeing Dr. Egan in 2019 for botox, dysport, and fillers. From the moment I met her I knew I was in good hands. She is empathic and connects with you on a personal level. She takes the time to thoroughly answer any questions or concerns. Before anything is started you will feel you both are on the same page for your desired results. Dr. Egan is committed to natural results. Her knowledge and application of natural facial movement will leave you speechless. She will recommend exactly what you need no more and no less. This is very important to me when choosing a plastic surgeon because many doctors are more concerned with the sale rather than the results. Dr. Egan treats your face as if it is her face. I metabolize my filler very fast. After discussing this with Dr. Egan, she informed me of more permanent and cost effective options. To be honest, I had never even heard of some of the procedures before. She was the only doctor to suggest a solution that would be best for me long term. As in I wouldn't have to constantly come back for filler like I was. I decided to have a lower blepharoplasty, cheek implants, and fat transfer done. Hands down the best money I've ever spent in my life. My results are so natural I forget I even have cheek implants. I haven't had to purchase filler once since my surgery. I feel the prettiest I've felt in my entire lie. The best part about it all… NO ONE knows!!! Dr. Egan used liposuction to transfer fat from my stomach to my face. She sculpted my stomach with the liposuction. For the first time in my life I can wear crop tops and not feel self conscious. I'm 29 years old and very active but always had a little pouch on my stomach. Now, pooch-NO-MORE! Just a perfectly defined core! The incision scar is only 2mm hidden in my belly button and is almost completely faded. It's incredible how such small changes to your physical appearance can have such enormous impacts on your confidence. Dr. Egan's work has changed my life in more ways than one! P.S. Dr. Egan's work is worth any travel you're considering a plastic surgeon. I've moved away from Louisiana since my surgery. However, I will travel to her for any future procedures."
- C.S. /
Google /
Feb 16, 2021
"I have had such a phenomenal experience with Dr. Eagan. I came to her for liposuction and fat transfer to fill an area of fat loss caused by an injury. She immediately made me feel so welcome when I went in for my consultation, and has been incredibly thoughtful and compassionate throughout the process. Dr. Eagan is very passionate, thoughtful, and knowledgable, and is excellent at what she does. She took great care to ensure that I was comfortable, well informed, and got the results I was looking for. I am so happy with my results and am beyond grateful to Dr. Eagan and her staff. I cannot recommend her enough!"
- L.Z. /
Yelp /
Apr 11, 2022
Previous
Next
Is A Fat Transfer Right For You?
If you experience volume loss in certain parts of your body or face, a fat transfer can contour your buttocks, breasts, lips, cheeks, and underneath the eyes. Using your own fat, a fat transfer enhances your figure and provides a more natural treatment option. Dr. Eagan will not use an implant, which means you won't have an issue with implant rejection. At New Orleans Plastic Surgery, patients who want to undergo fat grafting should be at a healthy weight and have enough fat for the transfer procedure.
How is A Fat Transfer Performed?
At the beginning of your procedure, Dr. Eagan will administer general anesthesia to help you remain comfortable. Before your surgery, we can determine how much fat to remove and where to place it. Next, we perform liposuction with a special cannula to eliminate unwanted fat from your hips, thighs, or stomach. Once the cannula has delicately removed the fat, we place it into a centrifuge. The centrifuge purifies the fat, which prepares it for the syringes. After cleaning the injection site, the fat is transferred into the body or face. We will administer the injections until reaching your desired results. For some patients, they may require multiple injections.
What Results Can I Expect from a Fat Transfer?
After a fat transfer, we take you back to a recovery room for careful monitoring, then send you home to recover. Please remember that you will have two treatment areas on the body, including the fat removal site and the injection site. This means you will need to care for both treatment areas. The recovery process may last longer if we addressed a larger portion of the body. For example, a fat transfer for lip enhancement takes about 1 – 2 days to heal. However, other areas, such as the buttocks or breasts, may take longer. At first, your treatment areas will appear swollen and red, but you can see results almost immediately. You will experience some scarring with this procedure, but our team will provide detailed aftercare instructions to ensure your incision heals properly. Additionally, your body should appear slimmer because of liposuction. Generally, fat grafting offers great results, but some of the fat will absorb back to the body. To maintain results, patients may need follow-up appointments later down the road. We can help you determine how long your results last and when to schedule your next appointment.
How much does a fat transfer cost?
The cost of a fat transfer procedure depends on several factors. For transfers to the butt or breasts, a higher amount of fat is needed, which requires more time. Dr. Eagan uses surgical liposuction, and it takes her longer to purify the fat and then inject it into the treatment area. Smaller treatments, such as adding facial volume, require less time and fat. During your consultation, Dr. Eagan will determine the volume amount needed to reach your cosmetic goals. Once she has done this, she will create a treatment plan that includes pricing estimates and payment options.
Where can I have fat transferred?
A fat transfer can be performed almost anywhere on your body or face where you want to add volume. A few of the most popular areas are the butt, breasts, hands, and face. A fat transfer might be combined with breast reconstruction or augmentation with implants to fix irregularities. Volume loss caused by aging in the hands and face may also be corrected with fat grafting, especially in the hollows under the eyes or to add shape to your lips.
How long will the results of a fat transfer last?
A fat transfer offers beautiful, effective results that can last for a long time with proper care. Dr. Eagan employs advanced techniques to graft fat, which minimize reabsorption. However, there is generally a certain amount of fat that does not attach to the new location, so Dr. Eagan often adds a little more fat. If you would like to touch up or enhance your appearance after a while, a second fat transfer may be performed.
What if I don't have enough fat for a transfer?
In your first appointment with Dr. Eagan, she will discuss the amount of fat that is required to achieve your goals. In some cases, you may not have enough excess fat to transfer; however, this is usually only a concern if you want a large volume of fat transferred or you have a very low body fat percentage. Fat may be taken from multiple areas if needed or combined with donor fat. Dr. Eagan will discuss all of your options in this appointment.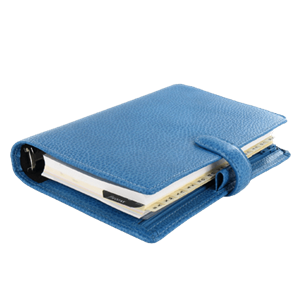 Plan Your Procedure
Recovery Time

1 Week

Average Procedure Time

1-2 Hours
Contact Us
Take the Natural Approach
If you want to attain fuller lips or fill in facial lines, this treatment may be a great option. Additionally, a fat transfer works great for enhancing the appearance of the breasts and buttocks. This treatment provides many options for adding volume and fullness to the face or body. A fat transfer can help you achieve the look you want without undergoing major surgery, which requires a lengthy recovery. We welcome you to contact our staff and schedule your consultation at New Orleans Plastic Surgery in Louisiana.
Related Procedures
Related Posts