Volume loss can start to naturally occur during the aging process, especially in the middle of the face. This can make your cheeks look flat and hollow. To treat this issue, Dr. Michelle Eagan uses Sculptra Aesthetic injectables. Sculptra is a poly-L-lactic acid dermal filler that adds long-lasting volume in the apples of the cheeks. In addition to enhancing your cheeks, Sculptra decreases the appearance of fine to deep lines and wrinkles, including laugh or smile lines. Sculptra is an FDA-approved dermal filler, which helps stimulate the production of collagen. So even after you stop receiving Sculptra treatments, your complexion should still look healthier than before. Please schedule an appointment at New Orleans Plastic Surgery in Louisiana to learn more about the benefits of Sculptra.
What Are the Benefits of Sculptra?
Sculptra Aesthetic is a popular dermal filler that can give New Orleans Plastic Surgery patients a revitalized look. Benefits of this treatment performed at our New Orleans, LA facility include:
Reducing lines, creases, and wrinkles
Restoring lost volume
Achieving a more lively appearance
Stimulating new collagen production and supporting skin health
No surgery, no scarring, and no downtime
Treatments are quick
Results look natural and are long-lasting
FDA-approved and effective
Reviews
"Dr Eagan did my breast aug in March 2020. I searched for months before selecting a doctor and the reason I chose her is because her personality is outstanding!! She is by far the kindest doctor I have ever met!!! She is not a doctor that will put too much on your body if your body can not handle it. I told her what I wanted and she went above and beyond to make sure I was happy with my results! I am 4 months post op and I swear I fall in love with my procedure results all over again every single day! We are already discussing lip injections because she is just absolutely fantastic! Always available when I needed her and every appointment she has always greeted me as a friend and made sure I had a great appointment!! Wish I could give more stars to her!! Make sure to check her out because you will NOT regret it"
- S.S. /
Google /
Jul 23, 2020
"Life changing I've been trying to get a breast reduction since 2018 and the moment I walked into Dr.Eagan's office it just felt right. Dr.Eagan is truly the kindest person I've ever met. She explained the process of the surgery and post op care. One of the most important things is she cared about what cup size I wanted and she delivered. I went from a F cup to a B /C cup which is exactly what I wanted. Also Dr.Eagan called me the night before and the night after surgery to check on me. When I show people my before and after pictures all they can say is "Wow! What's the Doctor's name? Seriously, my back pain is gone and I feel more comfortable with exercising, sleeping, and wearing different clothing. Also, Miss. Yvonne is the sweetest she worked diligently to make sure all my documentation was in order to send to my insurance for approval and explained any questions or concerns I had regarding payment. If you are looking for a plastic surgeon that will provide excellent quality and has great bedside manner. Dr.Eagan is your person. Dr.Eagan and her staff are truly professional and amazing 10/10 highly recommend🙌🏾"
- B.L. /
Google /
Mar 11, 2023
"Dr. Eagan is soo sweet and caring. She did a great job with my breast reduction. Dr. Eagan always contacted me to check on me and make sure I was okay and any questions I had , she made sure she was available around the clock. I'd recommend anyone to her. Her staff is super friendly also!"
- D.A. /
Google /
Mar 03, 2023
"Dr. Michelle Manning Eagan is such a talented physician/surgeon! She  really has an eye for aesthetics and knows how to enhance her patients beauty in a natural looking way. She also has wonderful bedside manner! I 100% recommend her to any friend or family member and will continue to use her services!"
- M.F. /
Yelp /
Mar 03, 2023
"Dr. Eagan was extremely pleasant as well as her staff! Dr Eagan made sure I was very well prepared for my surgery. Everything was well planned and organized. All the workers at the hospital made me feel so safe and calm being that I was very scared. I haven't felt 1 ounce of pain since I had my surgery on yesterday and very little discomfort jus like dr Eagan promised. I initially didn't want any photos posted but when I saw how amazing dr Eagan did on my breast reduction I really wanted her to post them! My reaction was like you wouldn't believe, I was so excited! I highly recommend dr Eagan."
- L.H. /
Yelp /
Mar 02, 2023
Previous
Next
Is Sculptra Right For You?
Sculptra works well for patients who want to improve the contour of their mid-face without surgery. Thin or hollow-looking cheeks can happen for a variety of reasons, including aging or genetics. Sculptra injections can also fill in mild to severe facial wrinkles and lines, like marionette lines, smile lines, and Crow's feet. Because Sculptra's formula encourages the production of collagen, many patients notice a visible improvement in the overall health and appearance of their complexion.
How Are Sculptra Injections Performed?
After developing your custom treatment plan, we will perform your Sculptra injections in one of our minor procedure rooms. Normally, we can perform these treatments on the same day as your consultation. At the beginning of your procedure, patients receive numbing cream or local anesthetic, and we mark the injection sites. After prepping your skin, Dr. Eagan will inject the dermal filler into the deeper layers of your skin. For longer-lasting results, we recommend a series of four treatments scheduled three weeks apart.
What Should I Expect After Sculptra Injections?
Following your Sculptra treatment, you may experience mild or moderate redness, swelling, tenderness, or bruising near the treatment sites. These symptoms should subside on their own in a few days. To encourage healing, you can apply cold packs to the treatment areas. After your appointment, you should avoid excess UV exposure and use sun protection. Most patients will notice visible improvements immediately after their Sculptra treatment. Generally, it takes a few months to see the final results because your body needs time to start producing more collagen. When performed as a series of injections over 3 – 4 months, a patient's results may last for around two years.
How much does Sculptra cost?
Sculptra treatments can range in price, and it depends on how much you need to achieve your goals. You may need multiple injections for optimal results. During your initial consultation, we will discuss your goals and develop a treatment plan that aligns with your specific budget.
How much does Sculptra cost?
Sculptra injections can vary in price depending on how many units are needed to achieve your goals. You may need several treatments for the optimal outcome. During your consultation, your injector will discuss your concerns and develop a treatment plan with cost estimates.
How does Sculptra work?
Using poly-L-lactic acid (PLLA), Sculptra is a treatment that works within the dermis of the skin to help stimulate the production of collagen. It can help to restore your skin's strength and appearance as more collagen is produced. The rebuilt strands of collagen will visibly fill out facial lines, wrinkles, and folds.
Are Sculptra injections safe?
Sculptra is approved by the FDA (Food and Drug Administration), and it has been used safely around the world since 1999. Though side effects are rare, they can include slight pain, bruising, redness, and swelling. In some cases, bumps may become noticeable if too much pressure is put on the injected area. Please contact us if you have any abnormal or lasting side effects.
What is the best age to receive Sculptra?
A dermal filler like Sculptra can be a good choice if you want to reduce the appearance of lines and wrinkles. It is ideal to fill wrinkles on the chin, lines around the mouth, and deep lines between the nose and mouth. Commonly, men and women get Sculptra starting around their late 30s to early 50s; however, Sculptra can be safely used on most men and women who are over the age of 18.
How long do results last?
For longer-lasting results, you might need to get several treatments. Sculptra is different from other fillers because the results can last up to two years. Since Sculptra continues to increase the natural production of collagen in your skin, results take longer to appear but last longer.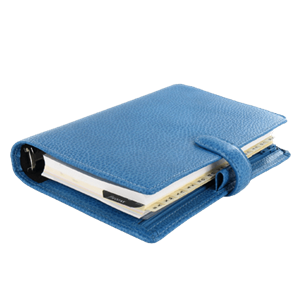 Plan Your Procedure
Average Procedure Time

1 Hour
Contact Us
Refresh the youthful volume and smoothness of your complexion with Sculptra dermal filler treatments at New Orleans Plastic Surgery in Louisiana. At your initial consultation, Dr. Eagan will determine if Sculptra addresses your concerns and needs before developing a personalized treatment plan. Please contact our office to schedule your consultation, and learn more about the benefits of Sculptra treatments.
Related Treatments
Related Post