What is a Breast Reduction?
Oversized breasts can cause many social and functional problems for women. If you suffer from very large breasts, it may create self-confidence issues and pain near the neck and back. At New Orleans Plastic Surgery in Louisiana, Dr. Michelle Eagan helps women rebuild their confidence and enjoy a better quality of life with breast reduction surgery. To reshape the breasts to a regular size, this cosmetic surgery eliminates excess breast tissue and skin. It also reduces the size of the nipples and repositions them so they appear more proportionate with your new breast size. For a tighter and more youthful appearance, we can perform a breast lift with breast reduction surgery.
Do I qualify for a breast reduction?
If you have oversized breasts that hinder you from doing certain activities, breast reduction surgery can help you live more comfortably. This surgery is helpful for women who experience embarrassment or cannot live an active lifestyle because of heavy breasts. Additionally, this surgery can address uncomfortable symptoms caused by excess breast tissue, such as constant skin irritation or neck and back pain. Before undergoing this surgery, patients need to be close to their goal weight; otherwise, the results could change as your weight fluctuates. During your consultation, Dr. Eagan will listen to your needs and develop a tailored treatment plan.
Breast Reduction Reviews
"I first went to Dr. Eagon for under eye filler and a consultation for a breast augmentation and lift. The moment I meet Dr. Eagon she was the sweetest plastic surgeon I have ever meet. Previously I went to many plastic surgeons for consults and their personalities are not comparable to Dr. Eagon. After the filler was placed and my consultation was complete I knew she was the one! She was extremely thorough in the consultation and made me feel so comfortable. After the consultation I had my preop appointment and being a mom, I had to bring my kids. She was even more thorough at that appointment with a 3 year old present. She wasn't even phased by his disruption and was so kind to my kids. Her receptionist was amazing through the entire process, as well. Now 2 weeks post op I love my results. I loved my results 2 days post surgery. Did I mention she called me the night I had surgery to call and check on me! That's impressive. If your looking for a plastic surgeon I can't recommend her enough. I encounter many physicians on a daily basis at work and I can tell you she is one of the most caring doctors I have ever met, and her work is amazing!"
- K.E. /
Google /
Jul 29, 2021
Previous
Next
At New Orleans Plastic Surgery, we perform breast reduction surgery as an outpatient procedure. To help keep you comfortable, Dr. Eagan will begin your procedure by administering anesthesia. The length of the surgery depends on several factors, including the incision technique and the amount of excess tissue, skin, and fat. The timing may also increase if we need to reposition and resize the areola and nipple or perform liposuction. Generally, patients need liposuction to remove excess fat and reduce breast size. At your consultation, we will address all of these factors and ensure you feel knowledgeable about your procedure. Potential scarring is also carefully discussed because it often occurs with this type of surgery. However, innovative techniques have allowed us to reduce the appearance of scars. Based on the intricacy of the size and overall reduction, Dr. Eagan may use an inverted-T or a straight line (vertical) incision. After making the incision, we excise the excess breast tissue and tighten the remaining skin.
After surgery, we will take you back to our private recovery room so we can temporarily monitor you. Once you are ready for discharge, we will send you home to begin the healing process. To assist with swelling and bleeding, a small, tube-like device is placed near the incisions. Additionally, you will need to wear a medical sports bra, which increases blood circulation and promotes healing. In a month or so, the breasts will naturally settle into their position and your symptoms will subside. At New Orleans Plastic Surgery in Louisiana, many of our patients say they feel lighter and more comfortable after their surgery. To maintain your results, you will need to try and stay at a healthy weight.
How much does breast reduction surgery cost?
During your consultation with Dr. Eagan, she will discuss the cost of your breast reduction surgery. When creating your treatment plan, she can easily calculate your costs, including facility fees, anesthesia, and more. Generally, breast reduction surgery leads to a significant improvement in a patient's life so our team will try to help you find low-interest financing. We will also help you work with your insurance provider to see if they will cover some of your expenses.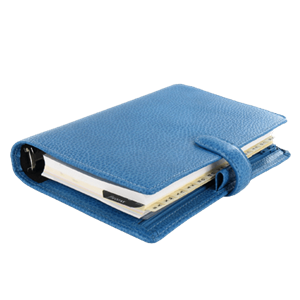 Plan Your Procedure
Recovery Time

1 Week

Average Procedure Time

2-4 Hours
Contact Us
Dr. Eagan has helped many women feel more confident and live a better quality of life with breast reduction surgery. During a consultation at New Orleans Plastic Surgery in Louisiana, Dr. Eagan will discuss your treatment options and create a customized surgical plan. If you experience overly large breasts that prevent you from feeling confident or wearing certain clothing items, please call our practice in New Orleans, LA to learn more about breast reduction surgery.
Related Procedures