What is a Breast Reduction?
Oversized breasts can cause many social and functional problems for women. If you suffer from very large breasts, it may create self-confidence issues and pain near the neck and back. At New Orleans Plastic Surgery in Louisiana, Dr. Michelle Eagan helps women rebuild their confidence and enjoy a better quality of life with breast reduction surgery. To reshape the breasts to a regular size, this cosmetic surgery eliminates excess breast tissue and skin. It also reduces the size of the nipples and repositions them so they appear more proportionate with your new breast size. For a tighter and more youthful appearance, we can perform a breast lift with breast reduction surgery.
While a number of patients may want to grow the size of their breasts, for some, unnaturally large breasts have potential to negatively affect their day-to-day lives and confidence. A breast reduction surgery in New Orleans, LA at New Orleans Plastic Surgery provides a wide variety of advantages to renew your appearance and enhance your quality of life, such as:
Reducing the volume and heaviness of the breasts
Lifts and contours the breasts
Reshapes the nipples
Improves range of motion and movement
Makes exercise and physical activities more enjoyable
Relieves spinal pressure
Opens up your clothing options
Creates better body proportions
Corrects posture
Helps you obtain better sleep
Helps with skin irritation
Adds to your confidence and self-esteem
Breast Reduction Reviews
"Dr. Eagan was extremely pleasant as well as her staff! Dr Eagan made sure I was very well prepared for my surgery. Everything was well planned and organized. All the workers at the hospital made me feel so safe and calm being that I was very scared. I haven't felt 1 ounce of pain since I had my surgery on yesterday and very little discomfort jus like dr Eagan promised. I initially didn't want any photos posted but when I saw how amazing dr Eagan did on my breast reduction I really wanted her to post them! My reaction was like you wouldn't believe, I was so excited! I highly recommend dr Eagan."
- L.H. /
Yelp /
Mar 02, 2023
"Dr. Eagan is soo sweet and caring. She did a great job with my breast reduction. Dr. Eagan always contacted me to check on me and make sure I was okay and any questions I had , she made sure she was available around the clock. I'd recommend anyone to her. Her staff is super friendly also!"
- D.A. /
Google /
Mar 03, 2023
"Life changing I've been trying to get a breast reduction since 2018 and the moment I walked into Dr.Eagan's office it just felt right. Dr.Eagan is truly the kindest person I've ever met. She explained the process of the surgery and post op care. One of the most important things is she cared about what cup size I wanted and she delivered. I went from a F cup to a B /C cup which is exactly what I wanted. Also Dr.Eagan called me the night before and the night after surgery to check on me. When I show people my before and after pictures all they can say is "Wow! What's the Doctor's name? Seriously, my back pain is gone and I feel more comfortable with exercising, sleeping, and wearing different clothing. Also, Miss. Yvonne is the sweetest she worked diligently to make sure all my documentation was in order to send to my insurance for approval and explained any questions or concerns I had regarding payment. If you are looking for a plastic surgeon that will provide excellent quality and has great bedside manner. Dr.Eagan is your person. Dr.Eagan and her staff are truly professional and amazing 10/10 highly recommend🙌🏾"
- B.L. /
Google /
Mar 11, 2023
"Dr Eagan and her stuff are the best!!Very friendly and  comfortable atmosphere as soon as you walk-in.My experience was fantastic! I'm very happy with the results from my breast reduction surgery and can't wait to see myself 6months from now. The pain in my back was so unbearable because I was sooo heavy. What a difference now that I'm lite as a feather lol..Thanks Dr.Eagan you're the best! My confidence has definitely changed I feel like a new person if I could give 10 stars I definitely would..."
- J... /
Yelp /
Apr 21, 2023
"I had a breast reduction with Dr. Eagan in March and I could not be more satisfied. The best decision I ever made. She is the the sweetest doctor. I instantly felt comfortable with her. She takes her time with her patients. I never felt rushed. She was always there for any questions or concerns I had. She has a great bedside manner. She is truly the best. If you're looking for an excellent surgeon Dr. Egan is it! I would recommend her to anyone. ❤️"
- J.R. /
Google /
Apr 27, 2023
Previous
Next
Do I qualify for a breast reduction?
If you have oversized breasts that hinder you from doing certain activities, breast reduction surgery can help you live more comfortably. This surgery is helpful for women who experience embarrassment or cannot live an active lifestyle because of heavy breasts. Additionally, this surgery can address uncomfortable symptoms caused by excess breast tissue, such as constant skin irritation or neck and back pain. Before undergoing this surgery, patients need to be close to their goal weight; otherwise, the results could change as your weight fluctuates. During your consultation, Dr. Eagan will listen to your needs and develop a tailored treatment plan.
At New Orleans Plastic Surgery, we perform breast reduction surgery as an outpatient procedure. To help keep you comfortable, Dr. Eagan will begin your procedure by administering anesthesia. The length of the surgery depends on several factors, including the incision technique and the amount of excess tissue, skin, and fat. The timing may also increase if we need to reposition and resize the areola and nipple or perform liposuction. Generally, patients need liposuction to remove excess fat and reduce breast size. At your consultation, we will address all of these factors and ensure you feel knowledgeable about your procedure. Potential scarring is also carefully discussed because it often occurs with this type of surgery. However, innovative techniques have allowed us to reduce the appearance of scars. Based on the intricacy of the size and overall reduction, Dr. Eagan may use an inverted-T or a straight line (vertical) incision. After making the incision, we excise the excess breast tissue and tighten the remaining skin.
After surgery, we will take you back to our private recovery room so we can temporarily monitor you. Once you are ready for discharge, we will send you home to begin the healing process. To assist with swelling and bleeding, a small, tube-like device is placed near the incisions. Additionally, you will need to wear a medical sports bra, which increases blood circulation and promotes healing. In a month or so, the breasts will naturally settle into their position and your symptoms will subside. At New Orleans Plastic Surgery in Louisiana, many of our patients say they feel lighter and more comfortable after their surgery. To maintain your results, you will need to try and stay at a healthy weight.
How much does breast reduction surgery cost?
During your consultation with Dr. Eagan, she will discuss the cost of your breast reduction surgery. When creating your treatment plan, she can easily calculate your costs, including facility fees, anesthesia, and more. Generally, breast reduction surgery leads to a significant improvement in a patient's life so our team will try to help you find low-interest financing. We will also help you work with your insurance provider to see if they will cover some of your expenses.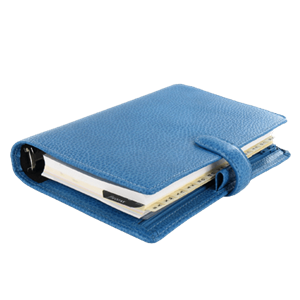 Plan Your Procedure
Recovery Time

1 Week

Average Procedure Time

2-4 Hours
Contact Us
How long is the recovery period after breast reduction surgery?
Most people can return to work and normal activities within a couple of weeks following surgery. Full recovery, including the fading of incision lines, can take several months.
Will my insurance cover breast reduction surgery?
Insurance coverage varies widely, and it often depends on whether the surgery is deemed medically necessary. It's best to check with your insurance provider.
Are the results of breast reduction permanent?
The results of breast reduction surgery are generally long-lasting. However, weight gain, pregnancy, and aging may still cause breast size and shape to change over time.
Dr. Eagan has helped many women feel more confident and live a better quality of life with breast reduction surgery. During a consultation at New Orleans Plastic Surgery in Louisiana, Dr. Eagan will discuss your treatment options and create a customized surgical plan. If you experience overly large breasts that prevent you from feeling confident or wearing certain clothing items, please call our practice in New Orleans, LA to learn more about breast reduction surgery.
Related Procedures