About Breast Reconstruction
If you have undergone a lumpectomy or mastectomy, Dr. Michelle Eagan performs breast reconstruction on one or both of the breasts, which resizes and reshapes them. It can also help patients who have damage because of a birth defect or trauma. Even after removal or damage, advanced options in breast reconstruction surgery can increase your confidence with natural-looking breasts. Depending on your needs and preferences, we can perform breast reconstruction at the beginning of your cancer treatment or wait until the treatment is complete. Using a compassionate approach, Dr. Michelle Eagan creates a unique surgical plan that helps enhance your appearance and improve your confidence at New Orleans Plastic Surgery in Louisiana.
Breast Reconstruction Reviews
Is Breast Reconstruction For You?
Reconstruction of the breast(s) is a very personalized surgery and decision. Before undergoing your treatment, Dr. Eagan will complete a thorough consultation and create a surgical plan based on your concerns, needs, and appropriate techniques. If you are considering reconstruction, Dr. Eagan will set realistic expectations. While Dr. Eagan strives to provide a natural-looking appearance, your newly reconstructed breast(s) may not have the same look or feel like your original breast(s). Prior to the surgery, you should receive approval from your oncologist and let Dr. Eagan know about other factors that could impact healing.
Thanks to scientific advancements in breast reconstruction, we offer a variety of innovative techniques. When deciding on the best surgical technique for you, Dr. Eagan will consider several factors. These include:
Your cancer diagnosis
The stage of your cancer treatment
The treatment method, such as natural tissue or implants
Nipple-sparing or nipple reconstruction
In order to recreate the breast, you must have enough tissue to fully cover the breast mound. Flap methods accomplish this by using your own skin, muscle, and fat to create, cover, and build the breast. The most common flap techniques include the TRAM, DIEP, latissimus dorsi, PAP, LTP, and composite flap.
Although flap procedures are a common and highly successful method used in breast reconstruction, patients can reconstruct their breast(s) with the tissue expansion method. During your consultation, we will discuss the best methods for you.
Surgical breast reconstruction is performed in various stages. In some phases (like creating a flap, tissue expansion, or implant placement), we may use general anesthesia. Depending on your current treatment phase, some patients may require an overnight stay for additional monitoring. After completing the final stage of your breast reconstruction surgical process, you will need to wear a medical support bra. Additionally, Dr. Eagan will prescribe medication to control bleeding, swelling, and discomfort. Over time, your reconstructed breast(s) should look and feel more normal, which may help you live a better quality of life. Even after your breast reconstruction surgery, it is critical to continue scheduling breast exams and mammograms so your physician can check for any new cancer growths.
How Much Does Breast Reconstruction Cost?
Breast reconstruction is a complex surgery so to get great results, you should concentrate on finding a doctor with years of training over the lowest price. During your consultation, Dr. Eagan will listen to your needs and cosmetic goals and develop the best treatment plan for you. After developing the treatment plan, she can talk to you about costs and payment methods.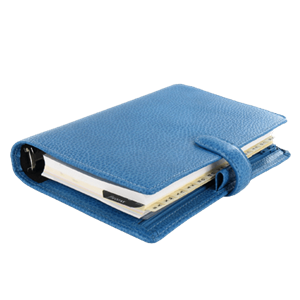 Plan Your Procedure
Recovery Time

1-2 Weeks

Average Procedure Time

2-4 Hours
Contact Us
Reclaim Your Self-Confidence
Although the process of breast reconstruction can take time, this surgery can help patients regain confidence. At New Orleans Plastic Surgery, breast reconstruction can help decrease the emotional and physical impact of breast cancer treatment. If you have been diagnosed with breast cancer, experienced an injury to the chest, or have a congenital defect that affects the shape of your breasts, we invite you to call our New Orleans, LA office and schedule your consultation with Dr. Michelle Eagan.
Related Procedures