What is Nonsurgical Skin Tightening?
At a young age, we benefit from a plentiful supply of collagen and elastin. These important skin nutrients help keep our complexion smooth and resilient. Over time, your collagen and elastin nutrients start to decrease, which makes the skin less firm. Ultimately, this decrease in nutrients leads to dynamic wrinkles and sagging skin. If you wish to improve the firmness of your skin without undergoing surgery, Dr. Michelle Eagan at New Orleans Plastic Surgery in Louisiana is proud to offer ThermiSmooth® nonsurgical skin tightening. To help you achieve healthier skin, nonsurgical skin tightening treatments use radiofrequency (RF) technology to stimulate the production of collagen and elastin. Please schedule an appointment with Dr. Eagan to learn about the benefits of nonsurgical skin tightening.
Reviews
"Dr Eagan did my breast aug in March 2020. I searched for months before selecting a doctor and the reason I chose her is because her personality is outstanding!! She is by far the kindest doctor I have ever met!!! She is not a doctor that will put too much on your body if your body can not handle it. I told her what I wanted and she went above and beyond to make sure I was happy with my results! I am 4 months post op and I swear I fall in love with my procedure results all over again every single day! We are already discussing lip injections because she is just absolutely fantastic! Always available when I needed her and every appointment she has always greeted me as a friend and made sure I had a great appointment!! Wish I could give more stars to her!! Make sure to check her out because you will NOT regret it"
- S.S. /
Google /
Jul 23, 2020
"Honestly this has been a difficult process both physically & emotionally but Dr. Eagan has been incredibly supportive. She is extremely caring, informative and most importantly she does beautiful work. It's all been worth it. I love the results of my mastopexy. I highly recommend her & wouldn't hesitate to go back to her for any future procedures."
- V.S. /
Yelp /
Aug 06, 2021
"I first went to Dr. Eagon for under eye filler and a consultation for a breast augmentation and lift. The moment I meet Dr. Eagon she was the sweetest plastic surgeon I have ever meet. Previously I went to many plastic surgeons for consults and their personalities are not comparable to Dr. Eagon. After the filler was placed and my consultation was complete I knew she was the one! She was extremely thorough in the consultation and made me feel so comfortable. After the consultation I had my preop appointment and being a mom, I had to bring my kids. She was even more thorough at that appointment with a 3 year old present. She wasn't even phased by his disruption and was so kind to my kids. Her receptionist was amazing through the entire process, as well. Now 2 weeks post op I love my results. I loved my results 2 days post surgery. Did I mention she called me the night I had surgery to call and check on me! That's impressive. If your looking for a plastic surgeon I can't recommend her enough. I encounter many physicians on a daily basis at work and I can tell you she is one of the most caring doctors I have ever met, and her work is amazing!"
- K.E. /
Google /
Jul 29, 2021
"Michelle's expertise made the procedure a lot less painful than expected. I was definitely relieved. At every level, start to finish, she worked with me. It goes without saying, but I'll say it anyway, SHE'S THE BEST!"
- A.C. /
Google /
Mar 24, 2021
"I had a few friends recommend Dr. Eagan to me. When I tell you I woke up this morning, looked in the mirror and CRIED I mean it. I feel like a totally new person. I feel HOT and like I can take on the world. I got in my car, put on some music rolled down my windows and just sang which is so unlike me but how much better I feel about myself has changed everything. She was so sweet and gentle. I was really nervous walking in and she explained everything so patiently. I won't be going to anyone else ever. I love love love my new lips and my new attitude."
- K.B. /
Google /
Mar 19, 2021
Previous
Next
Who Makes A Great Candidate For Treatment?
Generally, a facelift is still the best way to improve sagging skin. However, nonsurgical skin tightening can help rejuvenate your skin if you don't qualify for surgery. We can use nonsurgical skin tightening on most areas of the body and face, including the neck, stomach, inner/outer thighs, and upper arms. The ideal candidates for nonsurgical skin tightening:
Are in good general health
Are at or near a healthy weight
Have mild to medium skin laxity
Have signs of aging
Want to improve the health and appearance of their skin
How Nonsurgical Skin Tightening Works
Before your procedure, Dr. Eagan will create a treatment plan that outlines the cost, amount of sessions, and treatment area. At your next appointment, we will start by cleaning your skin to remove any oils, cosmetics, and lotions. If needed, we can apply local anesthetic; however, many patients find that the discomfort is manageable. As soon as you are ready, Dr. Eagan will pass the handpiece over your skin. She will repeat this process until treating the entire area. The heat stimulates the production of elastin and collagen, which firms and tightens the skin. Nonsurgical skin tightening can take around 30 – 90 minutes to complete, and the duration depends on the size and number of treatment areas. After the session is over, you can resume your normal activities.
Following your skin tightening session, the affected areas may look slightly red and swollen. These symptoms are very common, and they will subside on their own in several days. Before sending you home, Dr. Eagan will provide detailed aftercare instructions. Instructions include reducing excess UV exposure and using SPF protection. Additionally, because the skin needs time to increase collagen production, it may take several months to see your final results. However, your results should last a long time and improve the overall health and appearance of your complexion. To achieve your cosmetic goals, you may require multiple sessions. If you do, we will schedule follow-up appointments.
How much does nonsurgical skin tightening cost?
Depending on the number of treatment areas and their sizes, the cost for one session will vary. During your consultation, Dr. Eagan will design a customized treatment plan based on your goals. Once she has created the treatment plan, we can discuss your costs. We can also review payment options and where to find financing.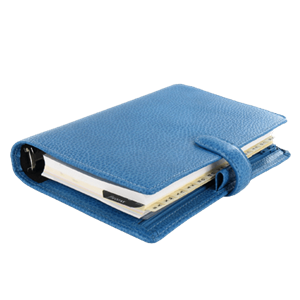 Plan Your Procedure
Average Procedure Time

1 Hour
Contact Us
If you want to keep your skin tight and firm without undergoing surgery, please schedule an appointment with Dr. Eagan to learn more about ThermiSmooth nonsurgical skin tightening. An effective, noninvasive procedure that requires no recovery time, nonsurgical skin tightening can rejuvenate your skin. Receive a personalized treatment plan with Dr. Eagan at New Orleans Plastic Surgery in Louisiana.
Related Treatments
Related Posts