What is Male Plastic Surgery?
Men from different backgrounds have met with Dr. Michelle Eagan at New Orleans Plastic Surgery to learn more about cosmetic surgeries that can improve their bodies. Though it may seem like most cosmetic procedures are geared toward women, men can also feel self-conscious about certain parts of their bodies. Because of this, Dr. Eagan is proud to offer pectoral, deltoid, or calf augmentation. If you want a tighter body and you struggle to tone these areas with diet and exercise, we can help you look and feel your best. No matter the reason, New Orleans Plastic Surgery in Louisiana is excited to design a tailored treatment plan that aligns with your cosmetic goals.
What are The Benefits Of Male Plastic Surgery?
A male plastic surgery plan designed by Dr. Eagan offers men a number of great benefits to achieve the results they want, including:
Offering multiple, customizable treatment options
Providing the latest silicone implants and natural fat transfer
Creating real results when exercise and diet have failed
Defining and enhancing the pecs, delts, and calves
Achieving dramatic results that look natural
Boosting confidence and self-image
Reviews
"Dr Eagan did my breast aug in March 2020. I searched for months before selecting a doctor and the reason I chose her is because her personality is outstanding!! She is by far the kindest doctor I have ever met!!! She is not a doctor that will put too much on your body if your body can not handle it. I told her what I wanted and she went above and beyond to make sure I was happy with my results! I am 4 months post op and I swear I fall in love with my procedure results all over again every single day! We are already discussing lip injections because she is just absolutely fantastic! Always available when I needed her and every appointment she has always greeted me as a friend and made sure I had a great appointment!! Wish I could give more stars to her!! Make sure to check her out because you will NOT regret it"
- S.S. /
Google /
Jul 23, 2020
"I never expected to have any type of surgery. Dr. Eagan and her staff made me comfortable from the very beginning. I am overly satisfied with my results. Her care and concern is top notch. I would highly recommend her services to anyone. She is awesome!!! I can't thank her enough for bringing such confidence back in my life. Her staff is amazing!! They will do their best to get what is needed for a successful surgery. Thanks again Dr. Eagan and staff."
- R.B. /
Google /
Jun 14, 2023
"I had an incredible experience with Dr. Eagan at New Orleans Plastic Surgery.  Dr. Eagan is very talented and knowledgeable. After two pregnancies that left me with irreversible damage to my stomach, I had a tummy tuck with abdominal muscle repair. My results exceeded my expectations. Dr. Eagan patiently addressed all of my questions. She gave me options for my specific situation and was not pushy about adding any additional unnecessary procedures. I was given all of the information I needed prior to surgery and for after-care.  She was readily available in the days following the surgery for any concerns and gave me the right combination of medication to keep me out of pain. I followed all of her directions and feel like I had a quick and successful recovery. I couldn't be happier with my incision. It is really straight, thin, symmetrical, no dog ears, and well placed.   Having my muscle separation repaired restored my ability to properly workout, dance, and do all of the things I was lacking the confidence to do. I'm so happy to have my life and body back.LikeShare"
- V.R. /
Yelp /
May 01, 2023
"I had a breast reduction with Dr. Eagan in March and I could not be more satisfied. The best decision I ever made. She is the the sweetest doctor. I instantly felt comfortable with her. She takes her time with her patients. I never felt rushed. She was always there for any questions or concerns I had. She has a great bedside manner. She is truly the best. If you're looking for an excellent surgeon Dr. Egan is it! I would recommend her to anyone. ❤️"
- J.R. /
Google /
Apr 27, 2023
"Dr Eagan and her stuff are the best!!Very friendly and  comfortable atmosphere as soon as you walk-in.My experience was fantastic! I'm very happy with the results from my breast reduction surgery and can't wait to see myself 6months from now. The pain in my back was so unbearable because I was sooo heavy. What a difference now that I'm lite as a feather lol..Thanks Dr.Eagan you're the best! My confidence has definitely changed I feel like a new person if I could give 10 stars I definitely would..."
- J... /
Yelp /
Apr 21, 2023
Previous
Next
Am I An Ideal Candidate For a Plastic Surgery Procedure?
Men set ideal body standards for themselves just like women. From male celebrities to athletes, we know these things can impact our perception. To help you look and feel more comfortable, we provide pectoral, deltoid, or calf augmentation with fat transfer or implants. If you want to enhance the appearance of your chest, shoulders, or calves, these procedures can address your cosmetic concerns. During your consultation, Dr. Eagan will complete an assessment and listen to your goals to determine if these procedures are right for you. If so, we will design a personalized treatment plan based on your needs.
How Are Male Plastic Surgeries Performed?
At New Orleans Plastic Surgery, we can perform one or combine all of these procedures. During your consultation, Dr. Eagan will create a treatment plan that outlines your treatment choices and cosmetic goals. All of these procedures will require general anesthesia to ensure you remain comfortable.
Calf Augmentation with Implants or Fat Transfer
If you want to improve the size of your calves, we can insert implants or perform fat grafting. For silicone implants, we will use a submuscular or subfascial technique. These determine where to place the implant. The incisions for a calf augmentation with implants will go behind the knee. If you prefer the fat transfer method, we use liposuction to extract fat from the stomach or thighs and place it into a centrifuge for purification. Next, the fat is injected into your calves.
Deltoid Augmentation
Shoulder implants can add more definition to your deltoids. At the beginning of your procedure, we will create an incision near the deltoid muscle. Next, Dr. Eagan makes a surgical pocket that holds the implant in place. Once the silicone implant is inserted, we close the incision with sutures.
Pectoral Augmentation
Chest augmentation for men enhances the appearance of the "pecs." We start the procedure by making an incision near the armpit and creating a surgical pocket within the pectoral muscle. Next, Dr. Eagan carefully places the implant and closes your incisions.
What should I Expect after Plastic Surgery?
Each procedure will require some recovery time, and the length depends on the type of surgery. After your treatment, you may return home to recover; however, you will need a responsible adult to drive you home. For the next couple of weeks, you will experience soreness near the treatment sites. To help with the discomfort, patients can use cold compresses or over-the-counter medication. If you undergo a calf augmentation with fat transfer, please keep in mind that you will have two areas to care for – the incision for your liposuction and the ones behind your knees. After your procedure, we will provide detailed aftercare instructions.
What Is the Cost of Male Plastic Surgery?
The cost of your procedure is based on what treatments we use or combine. If you select all three, it will cost more. During your consultation, Dr. Eagan can go over your cosmetic goals and create a surgical plan that meets your needs. Typically, your costs are based on the type of anesthesia, facility fees, and surgical techniques. When considering surgery, we highly recommend looking at the experience of the cosmetic surgeon over the cost. To help make it easier to afford, we offer payment plans and financing options. We will discuss this information after developing a detailed surgical plan.
What types of male cosmetic surgery do most men get?
The most commonly performed men's plastic surgery procedures include muscle augmentation (calves, pecs, delts), facelifts, liposuction, male breast reduction (gynecomastia surgery), and rhinoplasty (nose jobs).
Are there other male cosmetic surgery options than implants?
Yes, there are. In addition to the latest silicone implants, Dr. Eagan also performs fat transfers. A fat transfer offers excellent benefits to enhance your appearance by using your own fat harvest from one part of your body and put into another. This gives you a more natural enhancement option with the added benefit of removing stubborn unwanted fat in problem areas. During your consultation, Dr. Eagan will explain the different treatment options and then help you create the right plan for your goals.
How long is recovery after a men's plastic surgery procedure?
Recovery times will depend on what procedure you're having, your health, and other factors. In general, most men will recover over about 3 – 6 weeks. Dr. Eagan, or a member of her team, will give you detailed aftercare instructions to speed healing and improve results.
How long does a men's silicone implant last?
Most silicone implants can last up to about 10 – 20 years before you may need a consultation with Dr. Eagan to discuss replacement or removal.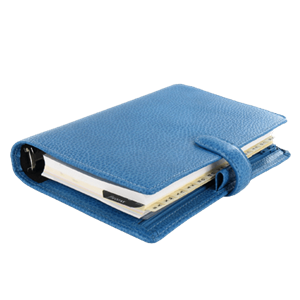 Plan Your Procedure
Recovery Time

2 Weeks

Average Procedure Time

1-2 Hours
Contact Us
If you feel self-conscious about your body, we highly recommend reaching out to us and learning more about our male plastic surgery options. At New Orleans Plastic Surgery in Louisiana, our goal is to help you feel more comfortable. If you struggle to enhance the appearance of your chest, shoulders, or calves, please schedule an appointment with Dr. Eagan.
Related Procedures