What Are Wrinkle Relaxers?
As we start to age, fine lines and wrinkles may start to remain on the face, even when totally relaxed. Caused by repetitive facial expressions, dynamic wrinkles happen when the muscle stays contracted. This creates permanent, etched lines in the skin. To reduce the appearance of dynamic wrinkles, Dr. Michelle Eagan has experience with various wrinkle relaxer products, including:
BOTOX®
Jeuveau™
XEOMIN®
Dysport®
Each of these wrinkle relaxer treatments offers a variety of benefits and helps smooth and soften the complexion. At New Orleans Plastic Surgery in Louisiana, Dr. Eagan is an expert cosmetic surgeon who has a precise, artistic, and conservative technique. Please schedule a consultation with Dr. Eagan to learn more about the benefits of wrinkle relaxers.
What are the benefits of Wrinkle Relaxers?
Here at New Orleans Plastic Surgery, our wide range of wrinkle relaxers offers our patients a number of benefits, including:
Reversal of age-related signs, such as folds and hollowness in the face, neck, and hands
Available for addressing a range of functional and cosmetic concerns
Fast-acting results with a noticeable change in 2-10 days
Easy, in-office procedure with no downtime, perfect for fitting in your busy life
Wrinkle Relaxers Reviews
"Absolutely best plastic surgeon on the south shore. Well run office, excellent pre-visit communication and I felt important. Dr. Eagan listened to me and was easy to talk to. First time Botox and filler client; painless and professional.  I will return."
- J.G. /
Yelp /
Feb 26, 2021
"Dr. Eagan, a Plastic Surgeon, evaluates your whole face & speaks with you, mirror in hand, as she presents options. Botox can be used in areas of the face, as to allow muscles to relax so perhaps wearing a mouth splint can be a thing of the past. I was enlightened of procedures I never knew existed. She has the knowledge & techniques to have your face looking youthful without letting anyone know what you've had done. Priceless!!!"
- M.B. /
Google /
Mar 19, 2020
"The best botox treatment/results I have ever had! Dr Egan took her time to ensure all of my areas of concern were addressed."
- A.M. /
Google /
Mar 19, 2021
"The best botox treatment/results I have ever had! Dr Egan took her time to ensure all of my areas of concern were addressed."
- A.M. /
Google /
Dec 26, 2020
"Dr. Egan is simply AMAZING!! Her skill of natural looking plastic surgery is unmatched. She is a true artist! I began seeing Dr. Egan in 2019 for botox, dysport, and fillers. From the moment I met her I knew I was in good hands. She is empathic and connects with you on a personal level. She takes the time to thoroughly answer any questions or concerns. Before anything is started you will feel you both are on the same page for your desired results. Dr. Egan is committed to natural results. Her knowledge and application of natural facial movement will leave you speechless. She will recommend exactly what you need no more and no less. This is very important to me when choosing a plastic surgeon because many doctors are more concerned with the sale rather than the results. Dr. Egan treats your face as if it is her face. I metabolize my filler very fast. After discussing this with Dr. Egan, she informed me of more permanent and cost effective options. To be honest, I had never even heard of some of the procedures before. She was the only doctor to suggest a solution that would be best for me long term. As in I wouldn't have to constantly come back for filler like I was. I decided to have a lower blepharoplasty, cheek implants, and fat transfer done. Hands down the best money I've ever spent in my life. My results are so natural I forget I even have cheek implants. I haven't had to purchase filler once since my surgery. I feel the prettiest I've felt in my entire lie. The best part about it all… NO ONE knows!!! Dr. Egan used liposuction to transfer fat from my stomach to my face. She sculpted my stomach with the liposuction. For the first time in my life I can wear crop tops and not feel self conscious. I'm 29 years old and very active but always had a little pouch on my stomach. Now, pooch-NO-MORE! Just a perfectly defined core! The incision scar is only 2mm hidden in my belly button and is almost completely faded. It's incredible how such small changes to your physical appearance can have such enormous impacts on your confidence. Dr. Egan's work has changed my life in more ways than one! P.S. Dr. Egan's work is worth any travel you're considering a plastic surgeon. I've moved away from Louisiana since my surgery. However, I will travel to her for any future procedures."
- C.S. /
Google /
Feb 16, 2021
Previous
Next
Who Is An Ideal Candidate For Wrinkle Relaxers?
BOTOX, Jeuveau, XEOMIN, and Dysport help decrease the appearance of different types of dynamic wrinkles on the face. If you experience forehead lines, Crow's feet, smile and laugh lines, or frown lines, wrinkle relaxers can help rejuvenate your complexion. Ideal candidates for wrinkle relaxers should maintain good health, not be pregnant, and not have a botulinum toxin allergy. At your consultation, please let Dr. Eagan know about your current medications, cosmetic goals, and medical history so she can create a tailored treatment plan.
How Are Wrinkle Relaxer Injections Performed?
For most wrinkle relaxer injections, your procedure should only take about 30 minutes to complete. Generally, we can perform the treatment on the same day as your consultation. If possible, we will take you back to one of our private treatment rooms. At the beginning of your treatment, Dr. Eagan will clean your skin and apply a numbing cream to reduce discomfort. However, most patients do not need a numbing cream because the pain is minimal. Prior to your treatment, Dr. Eagan will discuss how many injections you need for the treatment area. This will vary for each type of product, but she will ensure you feel knowledgeable about your procedure. No matter the injection type, we will apply cold compresses and pressure, which will reduce minor bleeding.
What Should I Expect Following Injections?
After completing your injections, you can resume your normal activities, but you should avoid strenuous activities for the rest of the day. Additionally, we may recommend that you sleep upright and apply cold compresses to encourage healing. For several days, patients may experience swelling, bruising, and redness near the treatment sites. However, these symptoms are common, and you can easily conceal them with makeup. Additionally, each product will last a certain amount of time. Before you leave, Dr. Eagan will discuss when to schedule follow-up appointments so you can maintain your results.
How Much Do Wrinkle Relaxers cost?
Costs for wrinkle relaxers depend on the amount required to address your unique concerns. During your initial consultation, we will ask you to share your aesthetic goals so we can create a detailed treatment plan and estimate your costs. New Orleans Plastic Surgery accepts many payment methods, and we offer various specials on nonsurgical treatments.
Are wrinkle relaxers safe?
Yes, they are. Our wrinkle relaxers are FDA-approved, have clinical studies backing their safety and efficacy, and are used by millions worldwide to achieve a more refreshed, youthful appearance.
Does getting a wrinkle relaxer injection hurt?
No, most patients don't experience discomfort during their procedure. Dr. Eagan will apply a topical anesthetic cream to the treatment area to keep you comfortable and the needles used are much smaller and finer than the needles used to give vaccinations.
How long do wrinkle relaxers last?
BOTOX — 3 - 4 months
XEOMIN — 3 - 6 months
JEUVEAU — 5 - 6 months
Dysport — up to 5 months
How long does it take to get a wrinkle relaxer injection?
How long your wrinkle relaxer treatment takes depends on how many injections you need and the number of areas treated. Typically, a session can take about 30 minutes.
Are dermal fillers better than wrinkle relaxers?
Dermal fillers can smooth lines and wrinkles just as effectively as wrinkle relaxers like BOTOX and XEOMIN, but do it by filling and promoting the growth of new collagen rather than relaxing the muscles. However, some fillers can last longer than wrinkle relaxers, and that's why many patients choose to pair a wrinkle relaxer with a dermal filler for even better results.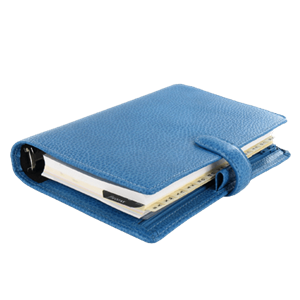 Plan Your Procedure
Average Procedure Time

1 Hour
Contact Us
Age comes with a few great gifts, including wisdom and experience, but it can also come with some unwanted changes, like facial wrinkles and lines. Reduce the signs of aging with wrinkle relaxer injections at New Orleans Plastic Surgery. We encourage you to schedule a consultation with Dr. Michelle Eagan at New Orleans Plastic Surgery in Louisiana to create your unique treatment plan.
Related Treatments
Related Posts