What is a Mommy Makeover?
At New Orleans Plastic Surgery in Louisiana, Dr. Michelle Eagan regularly helps women who want their pre-pregnancy body back. Even though childbirth is an amazing and miraculous moment in a woman's life, it can change the size and shape of certain body parts. Unfortunately, this could make you feel frustrated. If you want to reclaim a tighter, slimmer figure, the 3D or 360 mommy makeover can help you achieve your goals. This surgery uses a combination of fat removal and skin tightening techniques to reshape the stomach, breasts, or any parts of the body affected by pregnancy. We can address any issues caused by pregnancy, weight fluctuations, or breastfeeding. In addition, Dr. Eagan can incorporate nonsurgical procedures, which treat stretch marks or hyperpigmentation. Please call our office located near Metairie, LA to learn more about the mommy makeover and how it can help you.
Reviews
"Dr Eagan did my breast aug in March 2020. I searched for months before selecting a doctor and the reason I chose her is because her personality is outstanding!! She is by far the kindest doctor I have ever met!!! She is not a doctor that will put too much on your body if your body can not handle it. I told her what I wanted and she went above and beyond to make sure I was happy with my results! I am 4 months post op and I swear I fall in love with my procedure results all over again every single day! We are already discussing lip injections because she is just absolutely fantastic! Always available when I needed her and every appointment she has always greeted me as a friend and made sure I had a great appointment!! Wish I could give more stars to her!! Make sure to check her out because you will NOT regret it"
- S.S. /
Google /
Jul 23, 2020
"Life changing I've been trying to get a breast reduction since 2018 and the moment I walked into Dr.Eagan's office it just felt right. Dr.Eagan is truly the kindest person I've ever met. She explained the process of the surgery and post op care. One of the most important things is she cared about what cup size I wanted and she delivered. I went from a F cup to a B /C cup which is exactly what I wanted. Also Dr.Eagan called me the night before and the night after surgery to check on me. When I show people my before and after pictures all they can say is "Wow! What's the Doctor's name? Seriously, my back pain is gone and I feel more comfortable with exercising, sleeping, and wearing different clothing. Also, Miss. Yvonne is the sweetest she worked diligently to make sure all my documentation was in order to send to my insurance for approval and explained any questions or concerns I had regarding payment. If you are looking for a plastic surgeon that will provide excellent quality and has great bedside manner. Dr.Eagan is your person. Dr.Eagan and her staff are truly professional and amazing 10/10 highly recommend🙌🏾"
- B.L. /
Google /
Mar 11, 2023
"Dr. Eagan is soo sweet and caring. She did a great job with my breast reduction. Dr. Eagan always contacted me to check on me and make sure I was okay and any questions I had , she made sure she was available around the clock. I'd recommend anyone to her. Her staff is super friendly also!"
- D.A. /
Google /
Mar 03, 2023
"Dr. Michelle Manning Eagan is such a talented physician/surgeon! She  really has an eye for aesthetics and knows how to enhance her patients beauty in a natural looking way. She also has wonderful bedside manner! I 100% recommend her to any friend or family member and will continue to use her services!"
- M.F. /
Yelp /
Mar 03, 2023
"Dr. Eagan was extremely pleasant as well as her staff! Dr Eagan made sure I was very well prepared for my surgery. Everything was well planned and organized. All the workers at the hospital made me feel so safe and calm being that I was very scared. I haven't felt 1 ounce of pain since I had my surgery on yesterday and very little discomfort jus like dr Eagan promised. I initially didn't want any photos posted but when I saw how amazing dr Eagan did on my breast reduction I really wanted her to post them! My reaction was like you wouldn't believe, I was so excited! I highly recommend dr Eagan."
- L.H. /
Yelp /
Mar 02, 2023
Previous
Next
should i get a mommy makeover?
Even with a healthy lifestyle, many women find it difficult to achieve their pre-pregnancy bodies. If you have difficulty, the mommy makeover could help you reach your desired cosmetic goals. For many women, surgery is necessary to attain their pre-pregnancy shape. If you no longer plan on having children and you feel unhappy with the effects, such as sagging breasts, loose abdominal skin, or stubborn pockets of fat on the hips, thighs, and buttocks, the mommy makeover could be perfect for you. At New Orleans Plastic Surgery, Dr. Eagan strives to help you reclaim your pre-pregnancy shape so you can feel and look your best.
how is a mommy makeover performed?
A mommy makeover is a body contouring treatment that we tailor for each woman. Based on your cosmetic concerns, Dr. Eagan can help select the best treatments for you. She can combine a variety of procedures, including breast lift, breast augmentation, tummy tuck, and liposuction. The amount of time is based on the number of procedures we perform, and it can range from 3 – 7 hours. At the beginning of your procedure, we will administer general anesthesia to help keep you comfortable. Sometimes, if needed, you may require an overnight stay at the hospital for monitoring. For additional enhancement, Dr. Eagan can perform nonsurgical treatments, such as laser treatments and injectables.
how long is recovery from a mommy makeover?
Before you leave to recover at home, we will provide detailed aftercare instructions. Generally, your recovery process is slow because each treatment requires a certain amount of healing time. At first, moving around and walking is difficult during the first week. Additionally, you should carefully follow our aftercare instructions to ensure your incisions heal properly. Most patients find the healing phase can last around six months. Even though recovery could take months, many women can resume a somewhat normal routine within several weeks. However, you should avoid exercise for two months. After completely healing, the mommy makeover helps women regain their self-confidence.
How much does a mommy makeover cost?
The cost of a mommy makeover depends on what treatments we include in your surgery. During your consultation, Dr. Eagan will design your treatment plan and discuss possible costs. A mommy makeover is an investment in rejuvenating your body after pregnancy and childbirth so patients should focus on getting the results they want rather than shopping for the lowest cost. New Orleans Plastic Surgery accepts many payment options, and we can help you find low-interest financing to make your mommy makeover affordable.
How much does a mommy makeover cost?
Mommy makeover costs can vary greatly depending on what you are including in your surgery. In your consultation, Dr. Eagan will develop your treatment plan and then she can estimate your costs. A mommy makeover is about rejuvenating your confidence after pregnancy and childbirth, so it's important to concentrate on getting the results you want rather than shopping for the cheapest surgeon. New Orleans Plastic Surgery takes several payment methods and we can help you find low-interest medical financing so your mommy makeover is easy to afford.
How do I decide what to include in my mommy makeover?
During your initial consultation with Dr. Eagan, she will listen to your needs and concerns before performing a physical examination. After this, she can give you recommendations on what to include in your mommy makeover. Often, women select a breast surgery (augmentation and/or a lift) along with a tummy tuck and liposuction.
What about nonsurgical treatments?
Childbirth and pregnancy are hard on your body, which is why nonsurgical procedures usually aren't enough to get noticeable improvements. In your consultation, Dr. Eagan can explain both nonsurgical and surgical treatments. After listening to your needs and goals, she will let you know if treatments like nonsurgical liposuction (for example, CoolSculpting), laser vaginal rejuvenation (for example, ThermiVa), or nonsurgical skin tightening (for example, Thermage or ultherapy) may be helpful.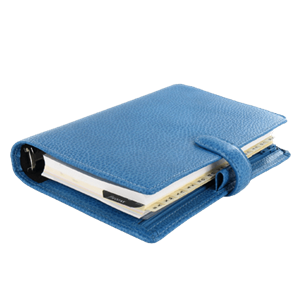 Plan Your Procedure
Average Cost

$3,000

-

$30,000

Recovery Time

1-2 Weeks

Average Procedure Time

4-6 Hours
Contact Us
Pregnancy is a big change in a woman's life. While rewarding, it can make you feel self-conscious about your body. To regain your pre-pregnancy body, we invite you to call New Orleans Plastic Surgery in Louisiana to learn more about the mommy makeover. We can treat affected areas of the body, including the breasts or stomach. Additionally, we can combine nonsurgical treatments to reduce skin blemishes, like stretch marks or discoloration. During your consultation, Dr. Eagan will discuss your cosmetic concerns and create a custom surgical plan to treat each area. With advanced treatments and surgical skills, patients can regain the body and figure they desire.
Related Procedures
Related Posts