Even a little extra fat in the upper neck area can cause the appearance of a "double chin," which may feel embarrassing to both women and men. Often, a double chin is caused by weight fluctuations, aging, or genetics. This creates a softer jawline and leads to a less defined profile. At New Orleans Plastic Surgery in Louisiana, Dr. Michelle Eagan is pleased to offer a nonsurgical, FDA-approved treatment that reduces the appearance of a double chin. The active ingredient in KYBELLA is a synthetic version of deoxycholic acid, which acts like the body's natural DA to break down and absorb fat cells. After injecting KYBELLA under the chin, you can see a decrease in the volume of fat. When the fat is eliminated, the cells do not regenerate so you can enjoy your slim profile and strong jawline for years to come.
Are You A KYBELLA Candidate?
The best patients for KYBELLA injections have excess fat in the upper throat or submental area, which creates a double chin or unwanted volume. KYBELLA treats stubborn pockets of fat that you can't reduce with typical weight loss methods because of genetics, aging, and other conditions. If you are at a healthy weight, but diet and exercise have proved unsuccessful, KYBELLA may help you achieve your desired cosmetic results. While KYBELLA can treat small or moderate pockets of fat in the submental area, significant amounts of fat may require liposuction.
Our Kybella Injection Technique
We perform KYBELLA injections in one of our private treatment rooms. We will start off by cleaning the skin to remove any oils or lotions. If needed, Dr. Eagan can apply a numbing ointment to the treatment area. Typically, the procedure lasts around 15 minutes, which includes multiple small injections that target the upper neck. Patients may only need one treatment to reach their desired look while other patients may need several injections spaced 3 – 4 weeks apart at New Orleans Plastic Surgery.
KYBELLA treatments do not require anesthesia so you can resume your daily activities right after the procedure. At first, you may have swelling, numbness, or bruising underneath your chin. However, these symptoms should subside within 2 – 3 days. Please call us right away if you experience any unusual symptoms, including facial muscle weakness, difficulty swallowing, or uneven facial expressions. While the eliminated fat does not return, the remaining cells can get larger. To prevent this from happening, we recommend maintaining a steady weight after your KYBELLA treatments. This will help prevent new pockets of fat from forming. KYBELLA slims and tightens the submental area, which adds definition to your jawline.
How much does KYBELLA cost?
The price of KYBELLA treatments depends on how many injections you need. During your consultation, Dr. Eagan will create a personalized KYBELLA treatment plan that addresses your cosmetic goals. A member of our team will also discuss payment options with you during your first appointment.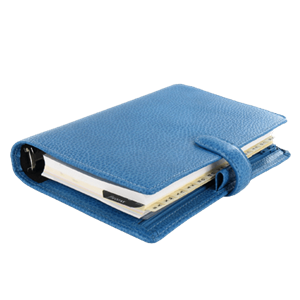 Plan Your Procedure
Average Procedure Time

1 Hour
Contact Us
If you feel embarrassed about a double chin, our team at New Orleans Plastic Surgery in Louisiana invites you to schedule an appointment to learn more about the benefits of KYBELLA. Dr. Michelle Eagan can determine if KYBELLA treatments are right for you and develop a detailed treatment plan. Don't let the appearance of a double chin impact your self-confidence. Our group strives to help you look and feel your best.
Related Treatments
Related Post