About the I Heart My Face Procedure
To help patients in New Orleans, LA enhance their natural beauty, Dr. Michelle Eagan has proudly created the I Heart My Face movement. This treatment helps treat the natural signs of aging. During the aging process, prominent cheekbones and an angled jawline may start to sag. Additionally, you may lose the definition near the neck.
With her extensive training in surgical and nonsurgical treatments, Dr. Eagan can assess your face and determine the best ways to reverse your signs of aging. It's impossible to pinpoint exactly what could happen during the procedure because each one is different. With each unique face comes a unique combination of fillers, neuromodulators, cryolipolysis, surgical lifting, and fat transfer to make it look its absolute best. It's best to think of Dr. Eagan as a sculptor that uses the tools at her disposal to mold your face and neck in a way that meets your goals and your budget. Schedule a consultation at New Orleans Plastic Surgery today to discuss your options regarding this fully customizable procedure.
A custom-tailored I Heart My Face treatment provided at New Orleans Plastic Surgery in New Orleans, LA is a fantastic surgery option for individuals who experience age signs and are seeking to boost the appearance of their skin. Cosmetic and practical benefits of this treatment performed by Dr. Eagan include:
Reversing multiple signs of aging
Enhancing your natural facial contour
Removing loose and sagging skin
Improving the appearance of wrinkles and fine lines
I Heart My Face Reviews
"UPDATE 4/3/2018 (with CoolSculpting): I just absolutely loved my previous experience with Dr. Eagan, that I've gone back to her for CoolSculpting on my love-handles and belly. After a couple of months, I'm in disbelief and incredibly happy with the results I'm seeing. My love-handles look more trimmed down and my stomach looks much flatter and smoother. She is seriously my go-to doctor for anything and everything now. I had my first cycle of CoolSculpting back in January. Previously, during the consultation appointment, Dr. Eagan informed me that each cycle would reduce fat on a targeted area by 20%-25%, so I decided to go with two cycles per area. My second cycle took place a month later in February. She also explained that there is no downtime and you can return to working/exercising right away. Even with CoolSculpting, you'll still need to continue eating healthy and be consistent with exercising. It's no miracle quick fix to losing weight, but more so to sculpt down trouble areas, with full results within 1-3 months. During the procedure, Dr. Eagan was extremely accommodating. It took only 35 minutes per area. She has two machines, so two areas can be treated at the same time. My love-handles and belly felt sore and swollen for a few days after, but that didn't stop me from continuing to exercise. At night I wore a compression band which definitely felt like it helped. After 5 days, the swollen areas subsided. And after 2 weeks, that's when I started seeing a difference. Each week after and up until now, I feel a noticeable reduction in the amount of fat in my love-handles and stomach (with a pinch test) and can visually see these areas smoothed out. I would highly recommend Dr. Eagan if you're looking into doing CoolSculpting. She is absolutely amazing, kind, and extremely knowledgeable, and the same goes for her staff, Loreena. ORIGINAL 9/12/2017 (with Masseter Muscle Reduction with Botox): Dr. Eagan is truly amazing. She's personable and knowledgeable. I've struggled with how wide my jawline looked and with clenching my teeth at night, and she recommended masseter reduction with Botox. I couldn't be happier with the results. After 3 months, I saw a significant difference in how slender my face started to look. A bonus is that I don't grind my teeth at night because the masseter muscles are relaxed. Would highly recommend Dr. Eagan. :)"
- S.Y. /
Google /
Oct 03, 2018
Previous
Next
To put it plainly, anyone can be an ideal candidate for the I Heart My Face procedure. While a wide range of treatments may be used during this procedure, Dr. Eagan will never suggest an option that is not a perfect fit for you. Due to the procedure being completely customizable, we can find a way to work around your medical restrictions and/or personal preferences. As long as you are in good general health, we can create a plan that is safe and effective.
The I Heart My Face Technique
Lots of love and care are put into every last detail of your initial consultation. During this time, Dr. Eagan will delve into your feelings about your face: what you like, what you don't like, options for preventive care, etc. All of this information will be used to tailor a combination of treatments that will help you reach your desired results. The procedure may focus on several areas, including the tear troughs, cheeks, temples, lips, nasolabial folds, neckline, chin, jawline, and earlobes.
The following injectables and/or nonsurgical treatments may be used in an I Heart My Face procedure:
BOTOX®, Dysport®, XEOMIN®, or Jeuveau®
RADIESSE®, RADIESSE Plus, or BELOTERO BALANCE®
Sculptra®
Restylane® Lyft, Kysse, Refyne, or Defyne
JUVÉDERM® Ultra, Ultra Plus, VOLBELLA™, VOLLURE™, or VOLUMA™
KYBELLA®
CoolSculpting®
ThermiSmooth®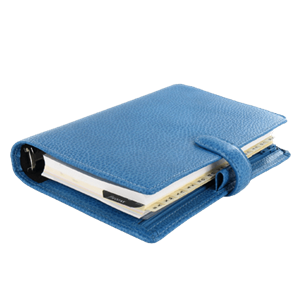 Plan Your Procedure
Average Procedure Time

1 Hour
Contact Us
How long is recovery after the I Heart My Face procedure?
Remember, each I Heart My Face procedure is customized and may include surgical and/or nonsurgical treatments, meaning the details of recovery will vary from person to person. For patients whose procedure is completely nonsurgical, little-to-no downtime may be required, while patients who choose a more extensive treatment plan will likely need several days or weeks to heal and recover fully.
How long do the results of an I Heart My Face treatment last?
The results of injectable fillers and wrinkle relaxers, nonsurgical skin tightening, and other nonsurgical treatments will need to be repeated at various intervals to maintain long-term results. Surgical facial rejuvenation procedures, like a facelift or fat transfer, can provide years' or even decades' worth of results.
Will I have visible scars after the I Heart My Face procedure?
Even when facial rejuvenation surgery is included in an I Heart My Face treatment plan, Dr. Eagan takes great care to minimize any visible scarring that may result by placing incisions in inconspicious locations, like behind the ear or beneath the chin.
Everyone deserves to love the face they see in the mirror. I Heart My Face is the ideal procedure to do just that while staying within your desired budget. Dr. Eagan will use her knowledge of surgical and nonsurgical procedures, as well as her notes from the initial consultation to craft a custom experience to help you feel comfortable in your own skin. Call our office to schedule a consultation today.
Related Procedures
Related Posts