What is Male CoolSculpting?
Regardless of whether age, body composition, or genetics are to blame, sometimes it can seem impossible for men to minimize body fat with diet and exercise alone. CoolSculpting is a groundbreaking technology created to enhance the overall figure of the body without resulting in surgery. Using it, we can help men across New Orleans, LA, obtain a more muscular, masculine contour while avoiding the scars and lengthy recovery times associated with surgery. Dr. Michelle Eagan at New Orleans Plastic Surgery is excited to offer CoolSculpting treatments for men of virtually all ages in order to ensure they feel completely confident in the appearance of their bodies.
Reviews
"Dr Eagan did my breast aug in March 2020. I searched for months before selecting a doctor and the reason I chose her is because her personality is outstanding!! She is by far the kindest doctor I have ever met!!! She is not a doctor that will put too much on your body if your body can not handle it. I told her what I wanted and she went above and beyond to make sure I was happy with my results! I am 4 months post op and I swear I fall in love with my procedure results all over again every single day! We are already discussing lip injections because she is just absolutely fantastic! Always available when I needed her and every appointment she has always greeted me as a friend and made sure I had a great appointment!! Wish I could give more stars to her!! Make sure to check her out because you will NOT regret it"
- S.S. /
Google /
Jul 23, 2020
"Life changing I've been trying to get a breast reduction since 2018 and the moment I walked into Dr.Eagan's office it just felt right. Dr.Eagan is truly the kindest person I've ever met. She explained the process of the surgery and post op care. One of the most important things is she cared about what cup size I wanted and she delivered. I went from a F cup to a B /C cup which is exactly what I wanted. Also Dr.Eagan called me the night before and the night after surgery to check on me. When I show people my before and after pictures all they can say is "Wow! What's the Doctor's name? Seriously, my back pain is gone and I feel more comfortable with exercising, sleeping, and wearing different clothing. Also, Miss. Yvonne is the sweetest she worked diligently to make sure all my documentation was in order to send to my insurance for approval and explained any questions or concerns I had regarding payment. If you are looking for a plastic surgeon that will provide excellent quality and has great bedside manner. Dr.Eagan is your person. Dr.Eagan and her staff are truly professional and amazing 10/10 highly recommend🙌🏾"
- B.L. /
Google /
Mar 11, 2023
"Dr. Eagan is soo sweet and caring. She did a great job with my breast reduction. Dr. Eagan always contacted me to check on me and make sure I was okay and any questions I had , she made sure she was available around the clock. I'd recommend anyone to her. Her staff is super friendly also!"
- D.A. /
Google /
Mar 03, 2023
"Dr. Michelle Manning Eagan is such a talented physician/surgeon! She  really has an eye for aesthetics and knows how to enhance her patients beauty in a natural looking way. She also has wonderful bedside manner! I 100% recommend her to any friend or family member and will continue to use her services!"
- M.F. /
Yelp /
Mar 03, 2023
"Dr. Eagan was extremely pleasant as well as her staff! Dr Eagan made sure I was very well prepared for my surgery. Everything was well planned and organized. All the workers at the hospital made me feel so safe and calm being that I was very scared. I haven't felt 1 ounce of pain since I had my surgery on yesterday and very little discomfort jus like dr Eagan promised. I initially didn't want any photos posted but when I saw how amazing dr Eagan did on my breast reduction I really wanted her to post them! My reaction was like you wouldn't believe, I was so excited! I highly recommend dr Eagan."
- L.H. /
Yelp /
Mar 02, 2023
Previous
Next
Am I a Candidate for Male CoolSculpting?
Our experienced staff will explain the risks and rewards of CoolSculpting during your consultation in our office prior to your procedure. Although this treatment is generally safe and effective for healthy men of any skin type or tone, it is of the utmost importance that your cosmetic care is individualized, safe, and effective. The best candidates for the CoolScultping procedure:
Are interested in a more masculine physique but do not want scars or incisions
Are in good health overall and do not smoke
Prefer a body contouring treatment that will not require a lengthy recovery period
Struggle with problem areas of fat that are resilient to diet and exercise
How Does Male CoolSculpting Work?
Once we've designed your custom treatment plan, we can begin the procedure itself. A gel pad and the CoolSculpting handpiece will be used on the targeted area, which allows the technology to precisely target and freeze the desired fat cells. Some patients report feeling a slight amount of cold throughout the procedure, though most do not describe this sensation as painful or even particularly uncomfortable. While this happens, the device will be using suction to remove the frozen fat cells from the body, which can feel a bit like a pinch. Many of our patients choose to target more than one area in their session in order to reach their aesthetic goals even faster.
What Results Can I Expect from Male CoolSculpting?
Compared to body contouring surgery, Dr. Eagan will not use incisions to perform the CoolSculpting treatment. Due to this fact, patients will be free to return to their normal, daily life at the immediate conclusion of the procedure. While there may be a mild amount of swelling, bruising, redness, and/or discomfort around the targeted area(s), these effects should naturally subside within the following days. In most cases, our patients begin to notice the results of CoolSculpting within about three weeks of their session, with peak results being visible about one to three months after the final treatment.
How does CoolSculpting work?
CoolSculpting involves using a controlled temperature to destroy fat cells in predetermined areas for treatment. Essentially, it cools the fat cells until they die. The cells are broken down by your body and disposed of through natural bodily functions.
Is CoolSculpting safe?
CoolSculpting is a minimally invasive, external treatment where the device is applied only to the skin's surface. With this procedure, there's no need for a recovery period, and it is both safe and effective. You may experience some slight redness and swelling immediately following treatment, but that generally subsides in around a week.
How many sessions will I need?
The number of treatments recommended to reach your desired results will be determined during your initial consultation. For some patients, only one treatment is enough, while others might require more sessions depending on the amount of fat or areas being addressed. The amount of sessions depends on your aesthetic goals and if you have larger concentrations of fat in the to-be-treated areas.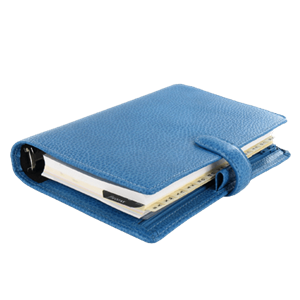 A Way for Men to Shape Their Bodies
Do your exercise and diet efforts seem to be vain? We allow men to improve their body image without the downtime and cost of plastic surgery, thanks to CoolSculpting treatments at New Orleans Plastic Surgery. Call us to arrange your consultation with Dr. Eagan at our office in New Orleans, LA, to determine your eligibility for the procedure.