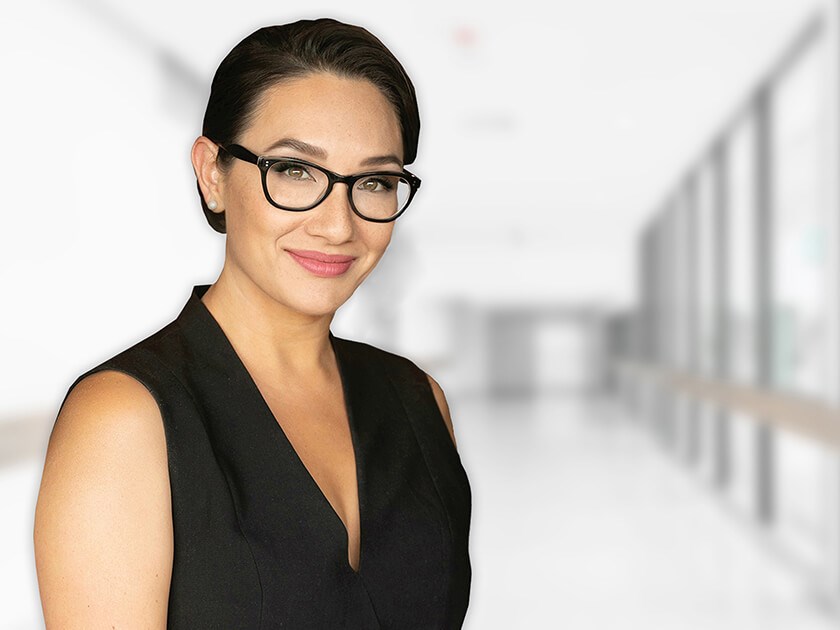 Dr. Michelle Eagan is a skilled plastic and cosmetic surgeon in the New Orleans, LA area. She has years of experience performing surgical and nonsurgical treatments for the body and face. Trained in Beverly Hills, CA, Dr. Eagan is an expert in the cosmetic industry. Because of her extensive training and artistic perspective, she has developed an innovative facial procedure called the "I Heart My Face." The "I Heart My Face" treatment creates a more youthful appearance by reducing the signs of aging, defining the jawline, and enhancing the cheekbones. As a Louisiana native, Dr. Eagan loves helping her New Orleans community "fleurish."
Dr. Eagan received her Bachelor of Science in microbiology at the University of Louisiana in Lafayette, LA. After graduating from the University of Louisiana, she attended Louisiana State University (LSU) and received her doctor of medicine. She gained extensive experience in school and attended her surgical residency at the University of Missouri. Once complete, she attended an additional plastic surgery residency with St. Louis University School of Medicine and traveled to the University of Southern California for an aesthetic surgery fellowship. During her fellowship in Beverly Hills, CA, she worked with highly trained surgeons and established her conservative, artistic, and natural approach to cosmetic surgery.
Specialties and Expertise
Specializing in procedures for the body, breasts, and face, Dr. Eagan has years of experience performing mommy makeovers, cheek augmentation, liposuction, rhinoplasty, and male plastic surgery procedures. She can also artistically administer injectables, such as dermal fillers and wrinkle relaxers, which help reduce the signs of aging. For patients who want to avoid surgery, Dr. Eagan offers unique nonsurgical treatments, such as liquid rhinoplasty, vaginal rejuvenation, hair restoration, and nonsurgical skin tightening.
Reviews
"Dr. Eagan is so amazing. She and her team were very professional, knowledgeable, and attentive to all my concerns. She did my lip fillers and they look so natural. She is VERY good at what she does! 10/10 recommend."
S.F.
Google
"As a renown expert in her field, Dr. Michele Eagan is the very best. I trust her with her medical knowledge, but more importantly her intuitive and artistic eye. As a professional actor, I need to maintain a certain look that will accentuate the positive under stage and screen lights. There are many physicians who are in this field, but Dr. Eagan eclipses then with her aesthetic eye. She is brilliant. She is intelligent, safe, an artist, and possesses a knowledge of how to enhance the very best of what you have."
C.D.
Google
"Not only is Dr. Eagan super knowledgeable but she is also AMAZING at what she does! She is all about enhancing your natural beauty. I highly recommend her to all my friends!"
S.B.
Google
"Dr. Eagan and her staff were very attentive and listened to my concerns. The results were beyond satisfying. Highly recommend!!!"
D.Y.
Google
"Every city in the U.S. needs their own Dr. Eagan, she's beyond amazing! She did my Botox at the end of a consult for a couple other things I want her to do soon, and it turned out better than I've ever had in the last few years. So happy to have her amazing skills in reach!"
E.S.
Facebook
Related Posts