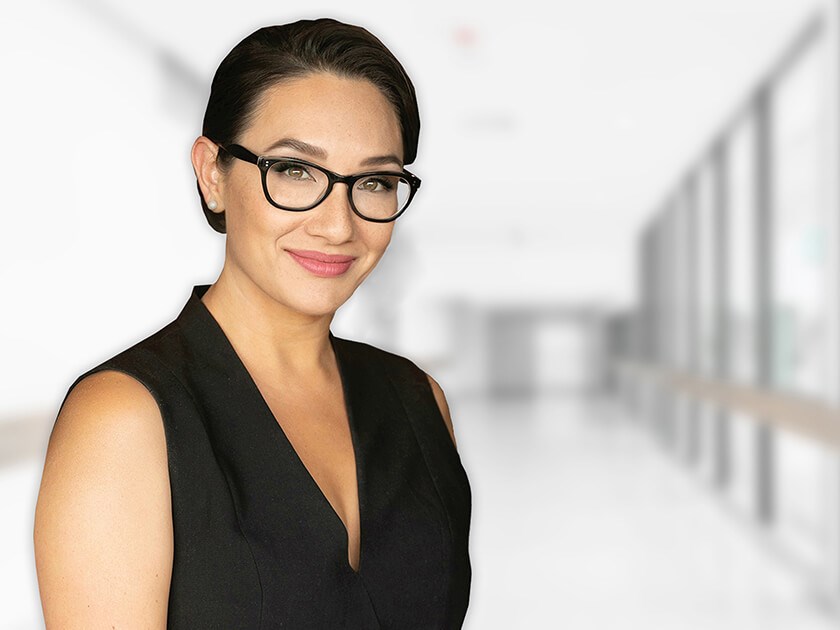 Dr. Michelle Eagan is a skilled plastic and cosmetic surgeon in the New Orleans, LA area. She has years of experience performing surgical and nonsurgical treatments for the body and face. Trained in Beverly Hills, CA, Dr. Eagan is an expert in the cosmetic industry. Because of her extensive training and artistic perspective, she has developed an innovative facial procedure called the "I Heart My Face." The "I Heart My Face" treatment creates a more youthful appearance by reducing the signs of aging, defining the jawline, and enhancing the cheekbones. As a Louisiana native, Dr. Eagan loves helping her New Orleans community "fleurish."
Dr. Eagan received her Bachelor of Science in microbiology at the University of Louisiana in Lafayette, LA. After graduating from the University of Louisiana, she attended Louisiana State University (LSU) and received her doctor of medicine. She gained extensive experience in school and attended her surgical residency at the University of Missouri. Once complete, she attended an additional plastic surgery residency with St. Louis University School of Medicine and traveled to the University of Southern California for an aesthetic surgery fellowship. During her fellowship in Beverly Hills, CA, she worked with highly trained surgeons and established her conservative, artistic, and natural approach to cosmetic surgery.
Specialties and Expertise
Specializing in procedures for the body, breasts, and face, Dr. Eagan has years of experience performing mommy makeovers, cheek augmentation, liposuction, rhinoplasty, and male plastic surgery procedures. She can also artistically administer injectables, such as dermal fillers and wrinkle relaxers, which help reduce the signs of aging. For patients who want to avoid surgery, Dr. Eagan offers unique nonsurgical treatments, such as liquid rhinoplasty, vaginal rejuvenation, hair restoration, and nonsurgical skin tightening.
Reviews
"Dr Eagan did my breast aug in March 2020. I searched for months before selecting a doctor and the reason I chose her is because her personality is outstanding!! She is by far the kindest doctor I have ever met!!! She is not a doctor that will put too much on your body if your body can not handle it. I told her what I wanted and she went above and beyond to make sure I was happy with my results! I am 4 months post op and I swear I fall in love with my procedure results all over again every single day! We are already discussing lip injections because she is just absolutely fantastic! Always available when I needed her and every appointment she has always greeted me as a friend and made sure I had a great appointment!! Wish I could give more stars to her!! Make sure to check her out because you will NOT regret it"
S.S.
Google
"Dr. Michelle Manning Eagan is such a talented physician/surgeon! She  really has an eye for aesthetics and knows how to enhance her patients beauty in a natural looking way. She also has wonderful bedside manner! I 100% recommend her to any friend or family member and will continue to use her services!"
M.F.
Yelp
"Dr. Eagan was extremely pleasant as well as her staff! Dr Eagan made sure I was very well prepared for my surgery. Everything was well planned and organized. All the workers at the hospital made me feel so safe and calm being that I was very scared. I haven't felt 1 ounce of pain since I had my surgery on yesterday and very little discomfort jus like dr Eagan promised. I initially didn't want any photos posted but when I saw how amazing dr Eagan did on my breast reduction I really wanted her to post them! My reaction was like you wouldn't believe, I was so excited! I highly recommend dr Eagan."
L.H.
Yelp
"Dr. Eagan is soo sweet and caring. She did a great job with my breast reduction. Dr. Eagan always contacted me to check on me and make sure I was okay and any questions I had , she made sure she was available around the clock. I'd recommend anyone to her. Her staff is super friendly also!"
D.A.
Google
"Life changing I've been trying to get a breast reduction since 2018 and the moment I walked into Dr.Eagan's office it just felt right. Dr.Eagan is truly the kindest person I've ever met. She explained the process of the surgery and post op care. One of the most important things is she cared about what cup size I wanted and she delivered. I went from a F cup to a B /C cup which is exactly what I wanted. Also Dr.Eagan called me the night before and the night after surgery to check on me. When I show people my before and after pictures all they can say is "Wow! What's the Doctor's name? Seriously, my back pain is gone and I feel more comfortable with exercising, sleeping, and wearing different clothing. Also, Miss. Yvonne is the sweetest she worked diligently to make sure all my documentation was in order to send to my insurance for approval and explained any questions or concerns I had regarding payment. If you are looking for a plastic surgeon that will provide excellent quality and has great bedside manner. Dr.Eagan is your person. Dr.Eagan and her staff are truly professional and amazing 10/10 highly recommend🙌🏾"
B.L.
Google
Related Posts