The eyes are a beautiful feature of the face; however, excess skin above or below the eyes can create an unflattering look. At New Orleans Plastic Surgery in Louisiana, Dr. Michelle Eagan offers blepharoplasty or eyelid surgery to remove skin and lift the upper or lower eyelid. Many men and women undergo eyelid surgery to eliminate saggy eyelids, which improves functionality and enhances the complexion. Eyelid surgery creates a softer, younger-looking appearance and it provides natural yet striking improvements. If you want to rejuvenate your eyes with eyelid lift surgery, please contact us to schedule a consultation with Dr. Eagan at her office in New Orleans, LA.
Eyelid Lift Reviews
"I met with Dr. Eagan to explore options for mimimizing the signs of facial aging that I have been noticing for the last couple of years. I'm 39 and my crows feet and "worry wrinkle" have been bothering me every time I look in the mirror! Dr. Eagan recommended Xeomin injections around my eyes and on my forehead to solve the crows feet problem and, though I had not considered it before, Radiesse in my cheeks to bring some lift and youthfulness back into my face. Dr. Eagan was personable and kind and made me feel at ease from the start, just as the friend who referred me to her said she would. She explained how the procedure would happen and what I could expect. I was nervous as I'd never had facial injections before, but she was gentle and the procedure was quick. I could tell she knew what she was doing. Initially I was startled by the cheek swelling I experienced as a result of the Radiesse injections (Dr. Eagan told me this would happen) but after a couple of days the swelling went down and I now look years younger. I look fresh and rested every morning when I wake up thanks to the Xeomin. I am looking forward to my next treatments with Dr. Eagan - it is so fun to be out in the world and have strangers think I'm 29 instead of 39!"
- J.C. /
Google /
Jun 05, 2018
"Dr. Michelle Eagan is "awesome sauce" and has provided me with an unparalleled enriching experience to my life that no Doctor has ever given to me. As a patient in her care before, during, and after surgery Dr. Eagan interacted with full use of her eyes, ears, and her heart. While I was in surgery awake and alert I witnessed the graceful hands of an angel that will refuse to give up until her close attention to detail is completely satisfied. My experience was impeccable and feel this doctor has brilliantly distilled her talent to bring happiness and smiles to you."
- A.C. /
Google /
Nov 05, 2019
"Dr. Egan is simply AMAZING!! Her skill of natural looking plastic surgery is unmatched. She is a true artist! I began seeing Dr. Egan in 2019 for botox, dysport, and fillers. From the moment I met her I knew I was in good hands. She is empathic and connects with you on a personal level. She takes the time to thoroughly answer any questions or concerns. Before anything is started you will feel you both are on the same page for your desired results. Dr. Egan is committed to natural results. Her knowledge and application of natural facial movement will leave you speechless. She will recommend exactly what you need no more and no less. This is very important to me when choosing a plastic surgeon because many doctors are more concerned with the sale rather than the results. Dr. Egan treats your face as if it is her face. I metabolize my filler very fast. After discussing this with Dr. Egan, she informed me of more permanent and cost effective options. To be honest, I had never even heard of some of the procedures before. She was the only doctor to suggest a solution that would be best for me long term. As in I wouldn't have to constantly come back for filler like I was. I decided to have a lower blepharoplasty, cheek implants, and fat transfer done. Hands down the best money I've ever spent in my life. My results are so natural I forget I even have cheek implants. I haven't had to purchase filler once since my surgery. I feel the prettiest I've felt in my entire lie. The best part about it all… NO ONE knows!!! Dr. Egan used liposuction to transfer fat from my stomach to my face. She sculpted my stomach with the liposuction. For the first time in my life I can wear crop tops and not feel self conscious. I'm 29 years old and very active but always had a little pouch on my stomach. Now, pooch-NO-MORE! Just a perfectly defined core! The incision scar is only 2mm hidden in my belly button and is almost completely faded. It's incredible how such small changes to your physical appearance can have such enormous impacts on your confidence. Dr. Egan's work has changed my life in more ways than one! P.S. Dr. Egan's work is worth any travel you're considering a plastic surgeon. I've moved away from Louisiana since my surgery. However, I will travel to her for any future procedures."
- C.S. /
Google /
Feb 16, 2021
Previous
Next
What Are the Benefits of Eyelid Lift Surgery?
A customized eyelid lift in New Orleans, LA at New Orleans Plastic Surgery offers both practical and beautifying enhancements to your eyelids, with great perks, like:
Creating a more present, aware look
Extending eyesight by increasing line of sight
Minimizing sagging and/or hanging skin in the upper and lower eyelids
Boosting the shape and look of the eyes
Diminishing puffiness below the eyes
Achieving a more youthful, refreshed look
Boosting comfort by reducing rubbing of skin creases
Is Eyelid Lift Surgery For You?
Upper or lower blepharoplasty works well for both men and women. During your initial consultation, Dr. Eagan will carefully listen to your goals and provide information about specific treatment options. Often, ideal candidates for eyelid surgery have saggy skin and folds on the upper eyelid or puffy skin underneath the bottom eyelid. Additionally, excess skin may cause vision impairments. For a more awake look and to improve your vision, blepharoplasty can help you see and look your best. If you struggle with excess skin on the upper eyelid or puffy bags under the eyes, blepharoplasty can treat these issues.
At the beginning of your eyelid surgery, we will administer anesthesia to help you remain comfortable. We can perform this procedure on the upper eyelid(s), under or on the bottom eyelid(s), or a combination of both.
Upper
To produce a more appealing eyelid appearance, upper eyelid surgery removes saggy skin, which droops over the eye. An incision is usually made along the natural crease to excise tissue and fat.
Lower
Lower eyelid surgery is performed to reduce puffy and bulging skin underneath the lower eyelid. In most cases, an incision is carefully made below the lash line to surgically remove fatty tissue, and the skin is gently lifted to create a flatter, smoother look. Sometimes, we can use a nonsurgical procedure to reduce the issue.
Depending on if we treat one or both eyelids, an eyelid lift surgery can last for two hours. After carefully monitoring you for a little bit, we will send you home to recover. To help with healing, our group will provide detailed aftercare instructions, such as using cold compresses to reduce bruising and swelling. Your results should last for many years. However, because the aging process does not stop, you may still require other nonsurgical treatments.
How much does eyelid surgery cost?
The cost of eyelid surgery depends on if you get a lower eyelid lift, upper, or both. After creating your treatment plan, Dr. Eagan can discuss your estimated costs. To attain results that look natural and last for many years, we recommend selecting a skilled doctor over the costs. At New Orleans Plastic Surgery in Louisiana, we offer a variety of payment options, including low-interest medical financing.
Can I use insurance to pay for my eyelid lift?
If loose skin is affecting your vision, your insurance may cover some of your eyelid lift. Please tell Dr. Eagan during your initial consultation if you may be applying for an insurance claim. A team member at New Orleans Plastic Surgery can help you get the needed information and paperwork for your insurance company to process your claim. Generally, you will require a diagnosis from an ophthalmologist or optometrist that an eyelid lift will improve your field of vision.
Will an eyelid lift fix wrinkles and Crow's feet?
Crow's feet and forehead wrinkles may be better addressed with a facelift or brow lift as the improvements of blepharoplasty are limited to the eyelids only. Eyelid surgery can be combined with a nonsurgical treatment such as BOTOX®, which can smooth wrinkles on the forehead and around the eyes. Wrinkle fillers, like JUVÉDERM® or Restylane®, can help to add volume to hollow areas for a fuller appearance. In your initial consultation at New Orleans Plastic Surgery, Dr. Eagan will develop your custom treatment plan based on your needs and goals.
How much does an eyelid lift cost?
Cosmetic eyelid surgery costs will vary based on whether you are having an upper eyelid lift, lower, or both. When your treatment plan has been created in your consultation, Dr. Eagan can then discuss cost estimates. For natural-looking results that last for many years, it's better to concentrate on choosing a skilled cosmetic surgeon whom you are comfortable with, like Dr. Eagan, rather than trying to find the lowest cost. To help you afford a great eyelid lift, New Orleans Plastic Surgery accepts several payment methods, and we can help you find low-interest medical financing.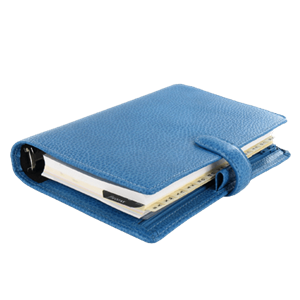 Plan Your Procedure
Recovery Time

1-2 Weeks

Average Procedure Time

1-2 Hours
Contact Us
If you have a hard time seeing because of excess skin on the upper eyelid, or you feel frustrated by puffy bags under your eyes, we may recommend blepharoplasty to help you achieve your desired results. Eyelid lift surgery can help refresh your complexion and provide an effective solution for your vision impairment concerns. Please call New Orleans Plastic Surgery in Louisiana to schedule a consultation with Dr. Michelle Eagan.
Related Procedures
Related Post