To create a more youthful appearance, breast lift surgery is a cosmetic treatment that raises the breasts by reducing loose skin and tightening healthy tissue. This body reshaping surgery helps women who experience volume loss or sagging breasts because of pregnancy, weight loss, or aging. At New Orleans Plastic Surgery in Louisiana, Dr. Michelle Eagan performs breast lift surgery to help women feel and look more confident. By utilizing the latest techniques, Dr. Eagan can choose the best methods according to skin laxity and your cosmetic goals.
Is A Breast Lift For You?
At first, you may think breast implant surgery is best for addressing your needs; however, after a physical exam, Dr. Eagan may determine that a breast lift works best for you. A breast lift can help patients who experience saggy breasts and excess skin. Generally, breasts that point downward require skin removal and tightening surgery to reduce sagginess and help lift the breasts higher up on the chest wall. If your nipples point downward and your breasts sag, a surgical lift can dramatically improve their appearance. If you are considering a breast lift, Dr. Eagan recommends being in good health and at a healthy weight.
Breast Lift Reviews
"Honestly this has been a difficult process both physically & emotionally but Dr. Eagan has been incredibly supportive. She is extremely caring, informative and most importantly she does beautiful work. It's all been worth it. I love the results of my mastopexy. I highly recommend her & wouldn't hesitate to go back to her for any future procedures."
- V.S. /
Yelp /
Aug 06, 2021
"I first went to Dr. Eagon for under eye filler and a consultation for a breast augmentation and lift. The moment I meet Dr. Eagon she was the sweetest plastic surgeon I have ever meet. Previously I went to many plastic surgeons for consults and their personalities are not comparable to Dr. Eagon. After the filler was placed and my consultation was complete I knew she was the one! She was extremely thorough in the consultation and made me feel so comfortable. After the consultation I had my preop appointment and being a mom, I had to bring my kids. She was even more thorough at that appointment with a 3 year old present. She wasn't even phased by his disruption and was so kind to my kids. Her receptionist was amazing through the entire process, as well. Now 2 weeks post op I love my results. I loved my results 2 days post surgery. Did I mention she called me the night I had surgery to call and check on me! That's impressive. If your looking for a plastic surgeon I can't recommend her enough. I encounter many physicians on a daily basis at work and I can tell you she is one of the most caring doctors I have ever met, and her work is amazing!"
- K.E. /
Google /
Jul 29, 2021
Previous
Next
At the beginning of your surgery, Dr. Eagan will administer general anesthesia to help keep you comfortable. Generally, a breast lift takes about 2 – 4 hours to complete, but it depends on the severity of your skin laxity. The type of surgical technique falls under two categories, including the anchor (inverted-T) or straight line (vertical) incisions. These two methods are the most commonly used. Once the incision is made, we remove any excess skin, fat, or tissue. The remaining skin is tightened and the breasts are lifted so they appear healthy. Often, the size and shape of the areola are reshaped and resized to appear more proportionate. At this time in the surgery and if previously discussed, we may place your implants. However, we can always perform breast augmentation at a later date.
Recovery for a mastopexy is more lengthy than breast augmentation. After surgery, Dr. Eagan will have you wear a medical compression bra to reduce swelling. A thin tube is also inserted near the incision site to help with drainage, which is very common after this type of surgery. Within a few days, your post-surgical swelling will go away. Dr. Eagan or a member of her team will provide detailed instructions to help with healing. After several months of healing, your breasts will begin to take their new placement on the chest wall. The breasts will look natural, and you will feel younger.
How Much Does A Breast Lift Cost?
During your initial appointment, Dr. Eagan will listen to your needs and cosmetic goals before developing your personal treatment plan. After creating a plan, she can better estimate your costs. When done well, a breast lift will significantly improve your physical appearance so we highly recommend finding an experienced surgeon with years of training, like Dr. Eagan. To help make cosmetic surgery affordable, New Orleans Plastic Surgery will help you find low-interest financing.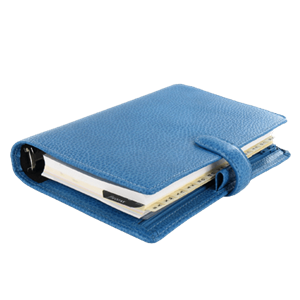 Plan Your Procedure
Recovery Time

1 Week

Average Procedure Time

2-4 Hours
Contact Us
Healthier-Looking Breasts
Mastopexy has altered the lives of many New Orleans, LA women. If you experience saggy breasts that interfere with everyday activities, a breast lift can help address these issues. During your private consultation, Dr. Eagan will complete a thorough examination and discuss your cosmetic goals. If so, she can develop a tailored treatment plan that transforms the appearance of your breasts. We invite you to contact New Orleans Plastic Surgery and schedule your first visit.
Related Procedures
Related Posts