What is Breast Augmentation?
Breast augmentation reshapes the breasts to create a fuller-looking appearance. This treatment is one of the most common cosmetic surgeries. Effective and safe, breast augmentation can help women enhance the size and shape of their breasts. At New Orleans Plastic Surgery in Louisiana, we use implants or a fat transfer to improve breast shape, size, and symmetry, which creates an appealing and youthful appearance. Dr. Michelle Eagan is skilled and experienced at performing breast augmentation surgery. During your consultation, Dr. Eagan will listen to your cosmetic goals and discuss all of the available options. Each patient will also receive a tailored treatment plan that addresses their needs. Please call New Orleans Plastic Surgery in Louisiana to learn more.
What Kind of breast implant options are there?
At your consultation, Dr. Eagan will help you choose an appropriate implant type. Based on your size preference, body, and cosmetic goals, Dr. Eagan will create a detailed treatment plan that meets your needs. She will also discuss the different sizes, shapes, and textures and select the best one for you. Typically, the most common breast implants are made from saline or silicone. These popular implant types are effective and approved by the Food and Drug Administration (FDA). If you prefer saline breast implants, you must be at least 18 years old. For silicone implants, patients should be at least 22 years old. Other options include gummy bear implants or fat transfer.
Breast Augmentation Reviews
"Dr Eagan did my breast aug in March 2020. I searched for months before selecting a doctor and the reason I chose her is because her personality is outstanding!! She is by far the kindest doctor I have ever met!!! She is not a doctor that will put too much on your body if your body can not handle it. I told her what I wanted and she went above and beyond to make sure I was happy with my results! I am 4 months post op and I swear I fall in love with my procedure results all over again every single day! We are already discussing lip injections because she is just absolutely fantastic! Always available when I needed her and every appointment she has always greeted me as a friend and made sure I had a great appointment!! Wish I could give more stars to her!! Make sure to check her out because you will NOT regret it"
- S.S. /
Google /
Jul 23, 2020
"I can't say enough positive things about Dr. Eagan! After months and months of research I finally went to Dr. Eagan for a breast augmentation consult. I was blown away at how comfortable she made me feel during the consultation and knew I found the perfect doctor. When I was finally ready to book about 6 months later Dr. Eagan talked through my initial consultation notes and never made me feel rushed during the appointment. I'm 1 month post-op and I am in love with the results. I would highly recommend anyone considering a breast augmentation to see Dr. Eagan. She is one of the kindest doctors I have ever met and her work is incredible."
- A.V. /
Google /
Oct 09, 2020
"I first went to Dr. Eagon for under eye filler and a consultation for a breast augmentation and lift. The moment I meet Dr. Eagon she was the sweetest plastic surgeon I have ever meet. Previously I went to many plastic surgeons for consults and their personalities are not comparable to Dr. Eagon. After the filler was placed and my consultation was complete I knew she was the one! She was extremely thorough in the consultation and made me feel so comfortable. After the consultation I had my preop appointment and being a mom, I had to bring my kids. She was even more thorough at that appointment with a 3 year old present. She wasn't even phased by his disruption and was so kind to my kids. Her receptionist was amazing through the entire process, as well. Now 2 weeks post op I love my results. I loved my results 2 days post surgery. Did I mention she called me the night I had surgery to call and check on me! That's impressive. If your looking for a plastic surgeon I can't recommend her enough. I encounter many physicians on a daily basis at work and I can tell you she is one of the most caring doctors I have ever met, and her work is amazing!"
- K.E. /
Google /
Jul 29, 2021
"Dr. Eagan is amazing! She is knowledgeable ,has great bedside manners and I didn't ever feel rushed. I had breast fat grafting revision surgery and I am very pleased with the results!"
- E.P. /
Google /
Dec 26, 2020
Previous
Next
Is Breast Augmentation right for me?
The choice to undergo breast augmentation is very personal. When considering this surgery, you should ensure that the decision is yours. Before undergoing breast augmentation, Dr. Eagan will determine if this procedure is right for you and create a detailed treatment plan. Patients need to be physically healthy with fully developed breasts and depending on the implant type, at least 18 - 21 years of age. This treatment also helps women who experience changes in the appearance of their breasts because of weight loss or pregnancy. Breast augmentation can enhance the shape and increase volume. This procedure also works well for patients who lift heavy weights or have a small amount of breast tissue.
how is breast augmentation done?
Prior to the surgery, Dr. Eagan will discuss the best incision technique and determine the best location to insert the implant. During breast augmentation, an incision is created and the appropriate breast implant is placed into position. Dr. Eagan will select from two different implant placements, including submuscular or subglandular. With submuscular placement, the implant goes under the pec muscle. If a subglandular technique is better, Dr. Eagan will place the implant behind the breast tissue but over the pectoral muscle. The placement of your breast implant depends on several factors, such as the type, size, and Dr. Eagan's opinion. No matter where we place the incision, scarring is usually minimal. Implant placement is based upon your body type, implant size, and lifestyle.
how long is recovery from breast augmentation surgery?
Breast augmentation is performed as an outpatient procedure with general anesthesia. At the beginning of your surgery, Dr. Eagan will carefully make an incision. After making the incision, we insert the silicone or saline implant through the incision opening and place it into a surgically created pocket. Once placed, the incision is carefully secured with skin adhesives or sutures. Next, we will take you back to the recovery area for careful monitoring. To reduce swelling and encourage healing after the surgery, patients will wear a compression garment for a certain amount of time. Several days after your surgery, the swelling and bruising will start to slowly go away, and the breasts will begin to look and feel normal as they settle into their new position. Most patients can engage in normal activities within the first week; however, exercise should be avoided for a couple of months. Breast augmentation produces beautiful outcomes that feel and look natural. Often, this procedure is life-changing for many women.
How much does breast augmentation cost?
Your cost for breast augmentation will vary and is based on your implant choices and if you plan for other surgeries at the same time. As soon as your treatment plan is developed, Dr. Eagan will discuss estimated costs and financing. To ensure you feel happy with your results and they last a long time, you should focus on quality over low costs.
Do I need a breast lift or augmentation?
Your treatment plan may include breast augmentation, a lift, or both. Breast lift surgery removes loose skin and improves the position of the breasts, while implants enhance the size and shape. In your consultation with Dr. Eagan, she will listen to your needs and goals before explaining your treatment options. A combination augmentation and lift are usually included in a mommy makeover to revitalize the breasts after breastfeeding and pregnancy.
Can I breastfeed with implants?
If you want to breastfeed after breast augmentation, talk to Dr. Eagan during your consultation. It is usually possible to breastfeed after augmentation, with the right placement and technique. Breastfeeding and pregnancy can affect your results, so it is best to wait until your family is complete to get breast augmentation.
Can I have my implants removed?
You might decide that you want to remove or replace your implants. Should this happen, Dr. Eagan offers breast revision surgery. In revision surgery, your old implants can either be replaced with different implants or removed. If you choose to have your implants removed, you might need to have excess skin removed since larger implants may stretch your skin. If you have any concerns or questions after your breast augmentation surgery, schedule a consultation at New Orleans Plastic Surgery to discuss your options.
Do implants cause breast cancer?
The Food and Drug Administration (FDA) is still investigating a possible link between implants and anaplastic large cell lymphoma (ALCL). This is not breast cancer, but a cancer of the immune system. According to the World Health Organization (WHO), breast implant-related ALCL is very rare, and when caught early, it's highly treatable. Dr. Eagan encourages all patients with breast implants to get frequent screenings for breast cancer. You should contact New Orleans Plastic Surgery if you notice anything concerning, like swelling.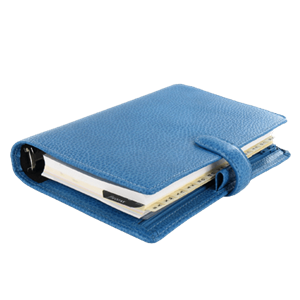 Plan Your Procedure
Recovery Time

1 Week

Average Procedure Time

1-2 Hours
Contact Us
Breast augmentation is popular for many reasons. This surgery is safe and effective, and it produces outstanding results. With a variety of options to choose from, you can achieve the appearance you have always wanted. At New Orleans Plastic Surgery in Louisiana, our group is pleased to offer advanced procedures, and we invite you to learn more. Please contact us to schedule your first appointment with Dr. Michelle Eagan.
Related Procedures
Related Posts