The scientific term, gynecomastia, is used for enlarged male breasts. This condition can create a feminine chest because of an increase in breast tissue. Often, gynecomastia is caused by an underlying hormonal issue. Gynecomastia may also happen because of certain medications, steroids, major weight gain or loss, or genetics. Men with this issue can feel frustrated and embarrassed, especially at the pool or gym. Dr. Michelle Eagan is an expert plastic surgeon who performs male breast reduction surgery for men who experience gynecomastia. This surgery has a very high success rate, and it is common for men at New Orleans Plastic Surgery in Louisiana.
Benefits Of Gynecomastia Surgery
Gynecomastia surgery designed and performed by Dr. Eagan can help you achieve the more defined, masculine look you want with benefits including:
Reducing excess, unwanted fat
Creating a more chiseled, toned chest
Improving mobility and movement
Improving posture
Reducing back pain
Freeing you to go shirtless whenever you want
Boosting confidence and self-image
Creating results that are natural-looking and can be long-lasting
Reviews
"Dr Eagan did my breast aug in March 2020. I searched for months before selecting a doctor and the reason I chose her is because her personality is outstanding!! She is by far the kindest doctor I have ever met!!! She is not a doctor that will put too much on your body if your body can not handle it. I told her what I wanted and she went above and beyond to make sure I was happy with my results! I am 4 months post op and I swear I fall in love with my procedure results all over again every single day! We are already discussing lip injections because she is just absolutely fantastic! Always available when I needed her and every appointment she has always greeted me as a friend and made sure I had a great appointment!! Wish I could give more stars to her!! Make sure to check her out because you will NOT regret it"
- S.S. /
Google /
Jul 23, 2020
"Life changing I've been trying to get a breast reduction since 2018 and the moment I walked into Dr.Eagan's office it just felt right. Dr.Eagan is truly the kindest person I've ever met. She explained the process of the surgery and post op care. One of the most important things is she cared about what cup size I wanted and she delivered. I went from a F cup to a B /C cup which is exactly what I wanted. Also Dr.Eagan called me the night before and the night after surgery to check on me. When I show people my before and after pictures all they can say is "Wow! What's the Doctor's name? Seriously, my back pain is gone and I feel more comfortable with exercising, sleeping, and wearing different clothing. Also, Miss. Yvonne is the sweetest she worked diligently to make sure all my documentation was in order to send to my insurance for approval and explained any questions or concerns I had regarding payment. If you are looking for a plastic surgeon that will provide excellent quality and has great bedside manner. Dr.Eagan is your person. Dr.Eagan and her staff are truly professional and amazing 10/10 highly recommend🙌🏾"
- B.L. /
Google /
Mar 11, 2023
"Dr. Eagan is soo sweet and caring. She did a great job with my breast reduction. Dr. Eagan always contacted me to check on me and make sure I was okay and any questions I had , she made sure she was available around the clock. I'd recommend anyone to her. Her staff is super friendly also!"
- D.A. /
Google /
Mar 03, 2023
"Dr. Michelle Manning Eagan is such a talented physician/surgeon! She  really has an eye for aesthetics and knows how to enhance her patients beauty in a natural looking way. She also has wonderful bedside manner! I 100% recommend her to any friend or family member and will continue to use her services!"
- M.F. /
Yelp /
Mar 03, 2023
"Dr. Eagan was extremely pleasant as well as her staff! Dr Eagan made sure I was very well prepared for my surgery. Everything was well planned and organized. All the workers at the hospital made me feel so safe and calm being that I was very scared. I haven't felt 1 ounce of pain since I had my surgery on yesterday and very little discomfort jus like dr Eagan promised. I initially didn't want any photos posted but when I saw how amazing dr Eagan did on my breast reduction I really wanted her to post them! My reaction was like you wouldn't believe, I was so excited! I highly recommend dr Eagan."
- L.H. /
Yelp /
Mar 02, 2023
Previous
Next
Is Gynecomastia surgery For You?
If you try to maintain a healthy lifestyle, but you still experience excess breast tissue, male breast reduction surgery could help you attain your desired results. Adolescent teens may also benefit from gynecomastia surgery; however, an additional procedure may be needed later in life. Additionally, Dr. Eagan may suggest working with your primary physician to determine if you have an underlying hormonal issue. During your consultation with Dr. Eagan, she will listen to your cosmetic goals, learn about your medical history, and determine if this procedure is right for you. If male breast reduction surgery is right for you, we will create a unique treatment plan.
At the beginning of your gynecomastia treatment, we will administer general anesthesia to help you remain comfortable. Dr. Eagan will start by using liposuction to remove excess fat tissue from the chest wall. Afterward, any saggy or excess skin is carefully excised. Once the skin is removed, we will place the nipple into a more proportionate position. Typically, this technique requires a small incision near the glandular tissue. After removing pockets of fat and excess skin, Dr. Eagan will pull and tighten the remaining skin.
After your gynecomastia surgery, we will secure the chest with a medical bandage, which helps control swelling, bleeding, and bruising. For more complex cases that include reconstructive techniques, patients may receive a drainage tube to assist with fluid. Following the procedure, patients will see immediate results, and most men feel extremely excited. The incisions made during treatment will require several weeks to heal and scarring is usually minimal. Dr. Eagan will provide detailed aftercare instructions that include how to care for your incisions and when you can start exercising. To enhance your surgical results, weight training will help, but you should wait to receive clearance from Dr. Eagan.
How much does male breast reduction cost?
Gynecomastia is a cosmetic issue that is best handled by an experienced cosmetic surgeon. For this reason, Dr. Eagan recommends focusing on how to get your best results over the costs. To help make your surgery more budget-friendly, New Orleans Plastic Surgery offers many payment options. We can also help you find low-interest financing. While male breast reduction is usually not covered by health insurance, it is worth talking to your provider to confirm.
Gynecomastia Treatment FAQ
How much does male breast reduction cost?
Gynecomastia is a medical issue that is best handled by an experienced surgeon. For this reason, Dr. Eagan suggests you focus on getting quality results over costs. To make male breast reduction surgery easier to afford, New Orleans Plastic Surgery takes several payment methods, and we can. We can also help you find low-interest financing. While surgery for gynecomastia is usually not covered by insurance, it is worth contacting your insurer to confirm.
What causes gynecomastia?
Gynecomastia develops in men when there is a disruption in hormone balance. Typically, gynecomastia is connected to the long-term use of androgens and anabolic steroids. It can also be caused by using illegal drugs, like marijuana or heroin. Gynecomastia may also be caused by certain health conditions (hypogonadism, hyperthyroidism, and tumors) plus some medications (highly active antiretroviral therapy for AIDS, anti-anxiety medications, and chemotherapy).
How can I tell if I have gynecomastia?
Gynecomastia occurs in men when there is an overgrowth of breast tissue in the chest, which may cause swelling, tenderness, and pain. Some men might have pseudogynecomastia (false gynecomastia), so Dr. Eagan encourages patients to try to lose weight by following a healthy diet and exercising before considering surgery. If you still have excess breast tissue when you are at a healthy weight, Dr. Eagan can perform a physical exam and order diagnostic tests. This might include blood tests, a mammogram, or a biopsy to look for other causes like breast cancer and mastitis (infection of the breast tissue).
Can gynecomastia be treated with exercise or pills?
Male breast reduction surgery is the most effective treatment for gynecomastia. Currently, the FDA (Food and Drug Administration) has not approved any medications to treat gynecomastia. Although they aren't approved for gynecomastia, some breast cancer medications (for example, Tamoxifen or Raloxifene) might have limited effects. Strength training to build the pectoral muscles will not reduce the amount of breast tissue and may even make the breasts look bigger.
Will this fix puffy or pointy nipples?
Puffy or pointy nipples may be caused by glandular gynecomastia. If you are concerned about this, please talk to Dr. Eagan at your consultation. She will personalize your treatment plan to use the best technique and incision pattern to correct your nipples. Oversized areolas can also be corrected in surgery for gynecomastia. It is crucial to be open and honest with Dr. Eagan about all your concerns and goals in your initial consultation, so she can ensure the results you want.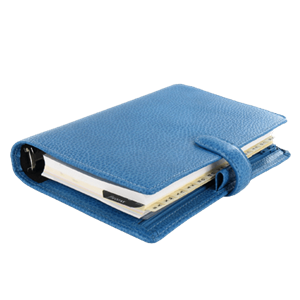 Plan Your Procedure
Recovery Time

1-2 Weeks

Average Procedure Time

1-3 Hours
Contact Us
Restore your Masculine Chest
If you suffer from the effects of gynecomastia, we invite you to call our office and schedule a private consultation with Dr. Eagan at New Orleans Plastic Surgery. After your treatment for male breast enlargement (gynecomastia), you won't feel the need to cover your chest at the pool or gym. We have helped many New Orleans, LA men regain their self-confidence.
Related Procedures