If you have hollow or sunken cheeks, this can make you look older than your age. To combat this, Dr. Michelle Eagan proudly offers surgical and nonsurgical cheek augmentation to add youthful volume and lift. We can use injectable dermal fillers or longer-lasting silicone cheek implants. During your consultation at New Orleans Plastic Surgery, Dr. Eagan can discuss both options and determine which one works best for you. Please call our New Orleans, LA office to schedule an appointment and learn more about cheek augmentation.
For those who want to achieve lifted, more youthful cheekbones or feel frustrated due to areas of lost fullness, cheek augmentation in New Orleans, LA at New Orleans Plastic Surgery offers a number of great ways to enhance and refresh your mid-face, such as:
Produces augmented, youthful cheekbones
Impoves profile structure and balance
Treats hollow regions of the cheeks (areas of fullness loss)
Produces a more radiant look
Treatment could be custom-tailored from minimal to dramatic
Outcomes are long-lasting
Implants may be taken out or changed if you want a change
Nearly no apparent scarring
Extremely low post-procedure risks
Cheek Augmentation Reviews
"Dr. Egan is simply AMAZING!! Her skill of natural looking plastic surgery is unmatched. She is a true artist! I began seeing Dr. Egan in 2019 for botox, dysport, and fillers. From the moment I met her I knew I was in good hands. She is empathic and connects with you on a personal level. She takes the time to thoroughly answer any questions or concerns. Before anything is started you will feel you both are on the same page for your desired results. Dr. Egan is committed to natural results. Her knowledge and application of natural facial movement will leave you speechless. She will recommend exactly what you need no more and no less. This is very important to me when choosing a plastic surgeon because many doctors are more concerned with the sale rather than the results. Dr. Egan treats your face as if it is her face. I metabolize my filler very fast. After discussing this with Dr. Egan, she informed me of more permanent and cost effective options. To be honest, I had never even heard of some of the procedures before. She was the only doctor to suggest a solution that would be best for me long term. As in I wouldn't have to constantly come back for filler like I was. I decided to have a lower blepharoplasty, cheek implants, and fat transfer done. Hands down the best money I've ever spent in my life. My results are so natural I forget I even have cheek implants. I haven't had to purchase filler once since my surgery. I feel the prettiest I've felt in my entire lie. The best part about it all… NO ONE knows!!! Dr. Egan used liposuction to transfer fat from my stomach to my face. She sculpted my stomach with the liposuction. For the first time in my life I can wear crop tops and not feel self conscious. I'm 29 years old and very active but always had a little pouch on my stomach. Now, pooch-NO-MORE! Just a perfectly defined core! The incision scar is only 2mm hidden in my belly button and is almost completely faded. It's incredible how such small changes to your physical appearance can have such enormous impacts on your confidence. Dr. Egan's work has changed my life in more ways than one! P.S. Dr. Egan's work is worth any travel you're considering a plastic surgeon. I've moved away from Louisiana since my surgery. However, I will travel to her for any future procedures."
- C.S. /
Google /
Feb 16, 2021
Previous
Next
Is Cheek Augmentation For You?
The best candidates for cheek enhancement are women and men who:
Desire contoured cheeks
Experience age-related volume loss in their cheeks
Have naturally flat or hollow cheeks
Have lost a significant amount of weight, causing sagging cheeks
Have an imbalance in their cheeks from genetics, a health condition, or an injury
Have good overall health
Dermal filler injections work well for patients who do not want to undergo cheek implant surgery. Because injectable fillers are temporary, we can use them to determine your desired volume and lift before undergoing surgery. Cheek implants are a good choice for patients who want a longer-lasting solution and can take the time to recover after surgery. Before your procedure, Dr. Eagan will complete a thorough exam and create a customized treatment plan that addresses your cosmetic goals. Your treatment plan will outline if we plan on using cheek implants or dermal fillers.
In about 20 – 30 minutes, we can complete injectable dermal fillers in one of our private treatment rooms. During your treatment, we mark the injection sites, administer the filler with a fine needle, and massage the area. Immediately after the treatment, you can leave and resume your daily activities.
Cheek augmentation surgery is an outpatient procedure. Because patients need general anesthesia, Dr. Eagan will perform the treatment at an accredited surgical facility. Next, Dr. Eagan makes thin incisions in your upper gums and creates a pocket above the cheekbones. After making the incisions and surgical pockets, Dr. Eagan places the implants and closes the incisions. Usually, the surgery lasts about an hour, and you can go home to recover with a responsible friend or family member.
After your cheek augmentation procedure, you may experience bruising, tightness, and swelling for 1 – 2 weeks. For at least 7 – 10 days, you will need to avoid strenuous activity, like weight lifting. Typically, your total recovery time takes about two months, but your results are long-lasting.
If we administered dermal fillers, your treatment areas may feel tender, sore, and inflamed for about 3 – 5 days. Patients can use cold compresses and over-the-counter pain medication to minimize discomfort. Generally, it takes about 10 – 14 days to see your final results. To maintain your results, you will need to schedule follow-up appointments. Dr. Eagan can help you determine when to schedule your next appointment.
How much does cheek augmentation cost?
Scheduling an appointment with the right cosmetic surgeon can be invaluable. Depending on the method of cheek augmentation, the costs of your procedure can vary. After the consultation and treatment planning session, one of our patient coordinators will go over the fee schedule with you. Dr. Eagan has extensive experience and a keen ability for artistically placing fillers or implants so your results look beautiful and natural.
Is cheek augmentation safe?
Both surgical and nonsurgical cheek augmentation procedures are considered safe. However, as with any cosmetic treatment, there are some risks involved. These include infection, bleeding, bruising, and swelling. Dr. Eagan is a highly experienced professional and knows how to minimize these risks.
How do you prepare for cheek augmentation?
Those undergoing surgery may need to stop taking certain medications beforehand. These could include blood thinners, aspirin, and nonsteroidal anti-inflammatory drugs (NSAIDs). Our New Orleans Plastic Surgery team can provide a complete list of instructions to follow before your procedure.
Will my results appear natural after cheek augmentation?
It's important for patients to have realistic expectations when it comes to cheek augmentation results. The good news is Dr. Eagan will consider your individual goals and facial structure when planning your procedure. We also use the latest techniques to ensure that your results appear naturally refreshed and rejuvenated.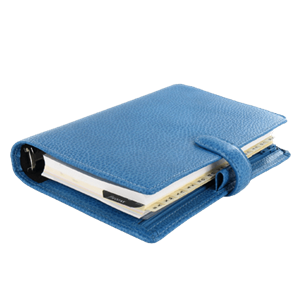 Plan Your Procedure
Recovery Time

1 Week

Average Procedure Time

1 Hour
Contact Us
Get Full, Beautiful Cheeks
Were you born with flat or hollow cheeks? Or has your mid-face lost its fullness with age or after significant weight loss? If you experience these issues, please contact our office to schedule a consultation with Dr. Eagan to learn more about available options. Whether you select nonsurgical or surgical, you can transform your overall appearance with cheek augmentation at New Orleans Plastic Surgery in Louisiana.
Related Procedures
Related Post