For both men and women, loose skin and pockets of fat within the abdominal region can feel frustrating and challenging despite efforts to lose it. Often, pregnancy, weight loss, and aging impact a person's ability to achieve a tighter and slimmer tummy. A tummy tuck reshapes the stomach area and produces youthful-looking results. To help you attain your desired results, Dr. Michelle Eagan will design a treatment plan that meets your goals. This popular surgery at New Orleans Plastic Surgery helps tighten the figure and renews confidence. We encourage you to call and schedule an appointment at our New Orleans, LA office, and learn more about a tummy tuck.
Tummy Tuck Reviews
"Dr. Eagan is the best!! I had a tummy tuck in January 2020 and I'm beyond thrilled with the results. I had twins and for years have been thinking about getting a tummy tuck. Finally, I took the plunge and scheduled a consultation. From the first time I met her I felt comfortable. She greets you with a warm smile and a big hug and immediately you feel like you've known her for years. She instantly put me at ease and answered all of my questions. I met with 2 other surgeons that I'm sure are great but none of them took the time to explain everything quite like Dr. Eagan did. I explained the results I was looking for and she guided me through the different procedures. This surgery is quite extensive and is an emotional roller coaster. Whenever I needed anything through any part of this journey Dr. Eagan was just a call/text away. She checked on my daily for the first few days after the surgery. I don't think I've met a doctor with so much care and compassion for their patients. I truly can't say enough amazing things about her or the staff at Khoobehi & Associates."
- M.K. /
Google /
Jun 11, 2020
"Within minutes of meeting Dr. Egan, I knew that I had made the right decision about who to trust with my life changing experience of getting abdominoplasty. Throughout my entire experience, I was surrounded by compassionate care from a more than knowledgeable team! Both in which are key factors that someone should look for in a surgeon and her team, because it makes the process of undergoing a major surgery very comfortable and much easier! Dr. Egan makes sure that her patients are well taken care of both pre and post operation. She makes herself available to answer any questions or concerns that a patient may have, and she gives expert advice about all things related to the procedure, post operative care, etc. Nonetheless, she is an amazing surgeon that ensure priceless results and lives by her goal of changing lives and making people feel good about their bodies! I strongly recommend Dr. Egan and her team because she goes above and beyond to make sure that her patients receive optimal care. Not to mention, I absolutely love my results thus far!"
- J.C. /
Google /
Oct 21, 2019
Previous
Next
Is A Tummy Tuck Right for Me?
Abdominoplasty is an effective and safe treatment for both women and men. If you feel self-conscious about loose skin or excess fat on the stomach, a tummy tuck can tighten and slim your appearance. Before undergoing this surgery, Dr. Eagan recommends being at a healthy weight. Additionally, a tummy tuck is not a substitute for weight loss. To enhance your overall results, we use liposuction to remove stubborn fat from your tummy. If your abdominal area has healthy skin laxity, but you feel unsatisfied with the appearance because of extra fat, liposuction may work better for you. Women interested in abdominoplasty should be past pregnancy; otherwise, it could impact the results. Before your surgery, Dr. Eagan will create a treatment plan that addresses your cosmetic goals and outlines the surgical techniques.
How is a Tummy Tuck done?
At the beginning of the procedure, patients will receive general anesthesia. Dr. Eagan will select the best incision technique based on the amount of excess skin. Some individuals with severe, saggy skin might benefit from a full tummy tuck. A full tummy tuck places the incision along the lower abdomen from hip to hip and just above the pubic hairline. Patients with minimal skin laxity may need a less invasive technique. These patients will still benefit from an abdominoplasty, but it will leave a smaller scar. Regardless of the incision technique, all tummy tuck procedures at New Orleans Plastic Surgery involve the excision of loose skin and liposuction.
how long is recovery from a tummy tuck?
After your tummy tuck surgery, we will monitor you and send you home with a compression garment to reduce swelling. Standing upright and walking is difficult for a while so we recommend resting for a few days. As your incisions heal and the abdominal muscles adjust, standing and moving become less uncomfortable. Generally, you can resume a normal routine within two weeks. Workouts can restart around two months or when you receive permission from Dr. Eagan. You will feel some discomfort and tightness in the abdominal area, but after healing, you will look and feel normal again.
How much does a tummy tuck cost?
At the time of your consultation, Dr. Eagan will develop your unique abdominoplasty plan based on your unique concerns and goals before discussing costs. She will be able to better estimate your costs once the type of tummy tuck is selected, what technique will be used, which anesthesia you will need, and more. To make sure you get high-quality results from an experienced plastic and cosmetic surgeon, New Orleans Plastic Surgery helps to make your tummy tuck easy to afford by taking many payment methods and helping you find low-interest financing.
What type of tummy tuck should I receive?
There are three main techniques for abdominoplasty: full, mini, and extended. During your initial consultation, Dr. Eagan will listen to your needs and goals before examining your stomach. Then, she can help you decide which tummy tuck will give you the best results. A full tummy tuck is better if you would like to address loose skin in both the lower and upper abdomen, whereas a mini abdominoplasty is preferred if you only have problems under your belly button, such as a "pooch." The extended technique can improve the abdomen, plus your hips and upper thighs.
What will my scars look like after a tummy tuck?
Surgical incisions for your abdominoplasty will depend on which type you are getting. For all tummy tucks, Dr. Eagan uses the smallest incisions needed to limit scarring. She also makes incisions in areas that are less visible (through the belly button or in the pubic region) so they may be easily hidden by underwear or a swimsuit. Following your surgery, it is important to follow your scar care instructions so your sutures heal flat and blend into your natural skin.
Can I get pregnant after a tummy tuck?
While you may get pregnant following a tummy tuck, it will likely affect your results. Dr. Eagan recommends that you be finished building your family before you consider an abdominoplasty. If you do get pregnant after your tummy tuck, another surgery may be performed to refresh your results.
Can I get a tummy tuck with another surgery?
Several patients add a second body surgery with an abdominoplasty to give them more dramatic results. At your consultation with Dr. Eagan, talk to her about all of your concerns so a personalized treatment plan can be developed that matches your goals. You may combine a tummy tuck with a thigh lift for a lower body lift or other areas for all-over body contouring. If you want to improve your whole body after having children or losing a lot of weight, you might be a good candidate for after weight loss surgery or a mommy makeover.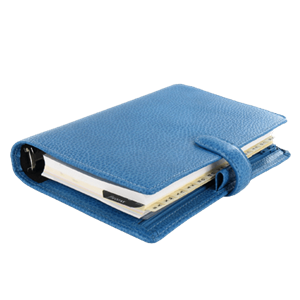 Plan Your Procedure
Average Cost

$4,500

-

$12,000

Recovery Time

2 Weeks

Average Procedure Time

3-6 Hours
Contact Us
A variety of factors can cause excess skin on the abdomen. We understand it can feel almost impossible to treat. Generally, surgery is the key to overcoming these uncomfortable symptoms. If you feel embarrassed by the loose skin on your abdomen, abdominoplasty by Dr. Eagan in New Orleans, LA can help you get the look you desire. We invite you to call New Orleans Plastic Surgery for additional information.
Related Procedures
Related Posts