No matter how much you diet and stay active, you may still have stubborn pockets of fat that make you feel self-conscious about your appearance. New Orleans Plastic Surgery is proud to offer the latest techniques to safely eliminate fat from certain parts of the body. To tone and tighten your appearance, surgical liposuction is a body contouring treatment that reduces fat from the abdomen, hips, thighs, and buttocks. At New Orleans Plastic Surgery, we can utilize this procedure to treat multiple body parts at once. During your consultation, Dr. Michelle Eagan will complete a thorough assessment so you can attain your cosmetic goals. We strive to help you look and feel the best.
What Are The Benefits Of Liposuction?
A customized liposuction procedure performed by Dr. Eagan can help you achieve the sleeker, more toned look you want with a number of great benefits, like:
Dramatically reducing fat from problem areas
Slimming and toning the abdomen
Shaping and contouring the body
Diminishing cellulite
Improving health by lowering BMI (body mass index)
Creating a healthier, more youthful look
Boosting confidence and self-image
Effective for multiple body areas
Recovery is short
Liposuction Reviews
"I have had such a phenomenal experience with Dr. Eagan. I came to her for liposuction and fat transfer to fill an area of fat loss caused by an injury. She immediately made me feel so welcome when I went in for my consultation, and has been incredibly thoughtful and compassionate throughout the process. Dr. Eagan is very passionate, thoughtful, and knowledgable, and is excellent at what she does. She took great care to ensure that I was comfortable, well informed, and got the results I was looking for. I am so happy with my results and am beyond grateful to Dr. Eagan and her staff. I cannot recommend her enough!"
- L.Z. /
Yelp /
Apr 11, 2022
"Dr. Egan is simply AMAZING!! Her skill of natural looking plastic surgery is unmatched. She is a true artist! I began seeing Dr. Egan in 2019 for botox, dysport, and fillers. From the moment I met her I knew I was in good hands. She is empathic and connects with you on a personal level. She takes the time to thoroughly answer any questions or concerns. Before anything is started you will feel you both are on the same page for your desired results. Dr. Egan is committed to natural results. Her knowledge and application of natural facial movement will leave you speechless. She will recommend exactly what you need no more and no less. This is very important to me when choosing a plastic surgeon because many doctors are more concerned with the sale rather than the results. Dr. Egan treats your face as if it is her face. I metabolize my filler very fast. After discussing this with Dr. Egan, she informed me of more permanent and cost effective options. To be honest, I had never even heard of some of the procedures before. She was the only doctor to suggest a solution that would be best for me long term. As in I wouldn't have to constantly come back for filler like I was. I decided to have a lower blepharoplasty, cheek implants, and fat transfer done. Hands down the best money I've ever spent in my life. My results are so natural I forget I even have cheek implants. I haven't had to purchase filler once since my surgery. I feel the prettiest I've felt in my entire lie. The best part about it all… NO ONE knows!!! Dr. Egan used liposuction to transfer fat from my stomach to my face. She sculpted my stomach with the liposuction. For the first time in my life I can wear crop tops and not feel self conscious. I'm 29 years old and very active but always had a little pouch on my stomach. Now, pooch-NO-MORE! Just a perfectly defined core! The incision scar is only 2mm hidden in my belly button and is almost completely faded. It's incredible how such small changes to your physical appearance can have such enormous impacts on your confidence. Dr. Egan's work has changed my life in more ways than one! P.S. Dr. Egan's work is worth any travel you're considering a plastic surgeon. I've moved away from Louisiana since my surgery. However, I will travel to her for any future procedures."
- C.S. /
Google /
Feb 16, 2021
"The procedure I went to Dr. Eagan for is called Cool Sculpting and I had never had this done before as I tend not to choose alternative methods of changing my body outside nutrition and exercise. However, learning that it's non-evasive, has a high success rate and is just a matter of freezing the fat cells you are born with - made me more curious. Dr. Eagan was very informative, straight forward and comforting in that she has performed a multitude of these at her former practice and even on herself. As an active female exercising 5-6 times a week, it can be frustrating as a lean muscle mass individual to see little to no progress with back fat, love handles and the extra skin that spills over the bra. Nothing I did seemed to make much of a difference so Cool Sculpting peeked my interest. Hand down I would suggest this really for anyone wanting to see that difference in body shape they've been working so diligently to change. Within the two month period after the procedure - I could definitely see a difference and I like it. What made the whole experience more enjoyable and less anxiety ridden was the bed side manner, professionalism and care of Dr. Eagan. I'll now be listening and watching for other procedures, albeit non-evasive, and you can bet I'll turn to her for care."
- M.N. /
Google /
Mar 19, 2019
Previous
Next
Liposuction works well for patients who maintain an ideal weight but have difficulty eliminating stubborn pockets of fat with exercise and diet. Patients considering liposuction should have good skin laxity because liposuction is not a treatment for loose skin. Additionally, liposuction is not an answer to weight loss. Women who want liposuction should no longer want to have children because this could compromise the results. During your consultation, Dr. Eagan will help set realistic expectations and discuss your goals.
How is Liposuction Performed?
As an outpatient procedure, Dr. Eagan will use general anesthesia to help you stay comfortable throughout the treatment. At the beginning of your surgery, a small incision is made so we can insert a specialized device called a cannula. The cannula helps loosen the excess fatty tissue. Once we have removed the stubborn pockets of fat, Dr. Michelle Eagan will close the small incision. Depending on the number of treatment areas, your surgery may last around 1 – 3 hours. In the recovery room, your post-op nurse will help manage any discomfort and care for your incisions until you are discharged.
What Results Can I Expect from Liposuction?
Based on the number of sections treated and the amount of fat removed, you may need to recover at home for several weeks. It's normal to experience swelling and bruising for 1 – 2 weeks, and you should have the sutures removed in 7 – 10 days. One of the most important things after liposuction is to give your body enough time to rest and recover. When you can resume your normal routine, you should do your best to reduce stress and strenuous activity. To help with the recovery process, we recommend walking and light workouts. However, you should not start performing these activities until Dr. Eagan has given approval. After your surgery, you should see some results, but it will take 6 – 10 months until your new body shape and contour is complete.
How much does liposuction cost?
Your cost for liposuction will vary and is based on several factors, including the surgical technique and the treatment areas. During your consultation, Dr. Eagan will develop your tailored liposuction plan to meet your needs and goals. She will also take into consideration your budget. Once your plan is ready, we can discuss the estimated costs and financing.
How much does liposuction cost?
Your cost for liposuction varies based on the technique selected and the number of areas being addressed. In your consultation, Dr. Eagan will create your custom liposuction surgical plan to meet your needs and goals. She will also take into consideration your budget. When your plan is ready, estimated costs will be discussed. To make your cosmetic surgery affordable, New Orleans Plastic Surgery takes many payment methods, and we can help you find low-interest medical financing.
What about nonsurgical liposuction?
Thanks to modern advancements, there are many nonsurgical procedures to reduce fat. Some of the most popular brands are CoolSculpting®, Vanquish, UltraShape, Liposonix, and KYBELLA®. Although some of these nonsurgical procedures may help some patients reduce small amounts of fat, surgical liposuction is best for most people. Liposuction surgery produces more consistent and dramatic results. Ask Dr. Eagan about nonsurgical options in your consultation. She can explain the benefits of both methods and help you decide which is best for you.
What about cellulite and loose skin?
Surgical liposuction only addresses excess fat in the body. For loose skin, Dr. Eagan may suggest combining liposuction with a surgical body lift. Liposuction is often performed along with skin tightening surgery, such as a tummy tuck, thighplasty, or arm lift, to produce the best results. To correct cellulite there are several nonsurgical and minimally invasive treatment options, including Cellulaze, VelaShape®, VASER® Shape, and Venus Freeze™. During your consultation, tell Dr. Eagan about your concerns like loose skin and cellulite — so a comprehensive treatment plan is developed.
Will I have scars?
Since liposuction is a surgical procedure, incisions will be made and stitched. These will leave scars; however, Dr. Eagan does her best to reduce their appearance. This includes making small incisions in less visible areas or the natural folds of your body. After your surgery, Dr. Eagan or a member of her team will explain how to care for your incisions — so they heal flat and fade.
Will my results last?
Before liposuction, it's important to be prepared to maintain your results. While liposuction reduces the number of fat cells in your body, you can still lose and gain weight. Dr. Eagan recommends that you be at or close to a healthy weight prior to liposuction surgery. Afterward, it's best to stay within 5 – 10 pounds of your post-surgical weight. Getting pregnant after liposuction will also alter your results; however, another surgery like a mommy makeover may be performed to refresh your appearance.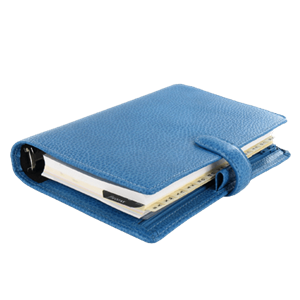 Plan Your Procedure
Recovery Time

1 Week

Average Procedure Time

1-3 Hours
Contact Us
At New Orleans Plastic Surgery, fat removal with liposuction can help patients remove stubborn fat almost instantly. Without liposuction, it can feel frustrating to achieve your desired results. Depending on your personal goals, we offer a variety of choices for liposuction treatment. We welcome you to call our practice in New Orleans, LA, and schedule your one-on-one consultation with Dr. Michelle Eagan.
Related Procedures
Related Posts