What is Laser Vaginal Rejuvenation?
With the effects of aging, childbirth, and menopause, the tissue and/or skin of the outer and inner vagina can become lax, causing functional difficulties. At New Orleans Plastic Surgery in Louisiana, we offer several vaginal rejuvenation procedures that can improve your external appearance or sexual health. Using ThermiVa®, we can address functional issues, such as vaginal dryness, stress incontinence, and other sexual dysfunctions. To improve these types of issues, ThermiVa works by heating the interior and exterior vaginal tissue, which encourages collagen production. We also offer platelet-rich plasma (PRP) and dermal filler injections to address medical conditions or enhance the body's natural appearance. For more information about our vaginal rejuvenation treatments, please schedule a consultation with Dr. Michelle Eagan at New Orleans Plastic Surgery in Louisiana.
Vaginal Rejuvenation Reviews
"Dr. Michelle Eagan is awesome! When getting my ThermiVa and Botox treatments done she provided wonderful care, she listens to your concerns, makes sure you understand the procedure, and makes you feel very comfortable."
- L.H. /
Google /
Jun 05, 2017
"I had never been to a plastic surgeon before and being a woman, Dr. Eagan understood what I was going through.  I was a little apprehensive at first (not really understanding what to expect), but she made me feel comfortable by explaining everything to me and listened with patience and kindness to my concerns. I had ThermiVa procedure and it worked really well!! After three treatments, I noticed an improvement in all of my symptoms.  I will keep it up, because it has made my life easier.  She is a knowledgeable, caring doctor and I am so glad to have met her. Thank you Dr. Eagan~~"
- L.K. /
Yelp /
Sep 21, 2016
"Dr. Michelle Eagan is awesome! She provides wonderful care, she listens to your concerns, makes sure you understand the procedure, and makes you feel very comfortable. I had the thermiVa and botox done, I feel and look great!"
- H.L. /
Yelp /
Sep 25, 2016
"Dr. Michelle Eagan is awesome! When getting my ThermiVa and Botox treatments done she provided wonderful care, she listens to your concerns, makes sure you understand the procedure, and makes you feel very comfortable."
- H.M. /
Google /
Jul 04, 2017
Previous
Next
What Are the Benefits of Vaginal Rejuvenation?
Vaginal rejuvenation at New Orleans Plastic Surgery offers a range of significant benefits. With the ThermiVa treatment, women can experience enhanced vaginal tightness, improved sexual satisfaction, and relief from urinary incontinence, thanks to the radiofrequency energy, which promotes collagen production and stimulates tissue tightening. Dermal fillers add volume and help to improve the aesthetic appearance, potentially enhancing confidence and overall satisfaction with your intimate areas. The PRP, or Platelet-Rich Plasma injections, leverage your body's natural growth factors to stimulate healing and regeneration, improving lubrication, enhancing sensitivity, and reducing painful intercourse for many women. By combining these techniques, Dr. Eagan's vaginal rejuvenation services can comprehensively address both functional and aesthetic concerns related to feminine wellness.
If you want to address certain vaginal issues or cosmetic concerns, but you want to avoid surgery, ThermiVa, dermal fillers, and PRP injections can help you feel more confident. These treatments offer various benefits, including tightening your vaginal canal, improving urinary incontinence, increasing vaginal moisture and lubrication, reducing sexual discomfort, and enhancing sexual pleasure and climax. To enhance the size of your labia, we may use certain dermal fillers. ThermiVa, dermal fillers, and PRP injections provide safe and effective results with no downtime. No matter the procedure type, Dr. Eagan will create a detailed treatment plan and explain all of the available options in detail.
Our Vaginal Rejuvenation Techniques
Taking about 30 minutes to complete, we can perform ThermiVa, dermal filler injections, or PRP injections in one of our private treatment rooms. The timing of your treatment may increase if we combine some of these treatment options.
ThermiVa
During your procedure, Dr. Eagan will gently move a wand-shaped handpiece over the exterior labia and vulva. Depending on your treatment, she may also insert the wand into your vagina. The specialized device emits controlled heat to stimulate the production of collagen, which tightens the tissue.
Dermal Fillers
Dermal fillers can enhance the appearance of the labia. At the beginning of your procedure, we will apply a numbing cream to reduce any discomfort. Next, we inject the dermal filler into different parts of your labia. We may combine this procedure with ThermiVa to enhance your results.
PRP Therapy
Also called the O-Shot®, this treatment uses your platelet-rich plasma to enhance sensation. We will first take a small amount of blood from your arm. Usually, it's about four tablespoons. After the growth factors separate in the centrifuge, we will inject this serum into the vaginal tissue.
Following each of these treatments, even if combined, you can resume your normal activities. Depending on which treatment we performed, you will need to schedule follow-up appointments to maintain your results. Dr. Eagan can discuss the best time to reschedule these during your consultation. If you received the injections, you may experience some discomfort near the injection sites. We will provide detailed aftercare instructions to help reduce any temporary side effects and ensure proper healing.
What Is The Cost of Vaginal Rejuvenation?
Your treatment cost will depend on which treatments we performed. During your consultation, Dr. Eagan creates a detailed treatment plan that will outline the costs. Our team can provide information about various payment options.
Just how much can ThermiVa cost?
The expense of ThermiVa might vary from patient to patient based on the number of therapy sessions required to achieve their goals. After your personalized treatment plan has been produced, we'll talk about the exact price of your ThermiVa therapy. We will also be able to address any questions you have about your out-of-pocket costs.
What's the difference between ThermiVa and labiaplasty?
ThermiVa is more ideal for women who are unsure about whether or not they will have more kids because it's less costly, faster, and doesn't require a healing period. Even though ThermiVa is a beneficial treatment choice for women who have mild to moderate vaginal skin laxity, it might not be the best option for women with acute vaginal laxity. A labiaplasty is the surgical removal of the excess skin around the vaginal area and may be better for women with major vaginal skin laxity.
How many ThermiVa sessions will I need?For outstanding results, three scheduled ThermiVa treatments spaced around one month apart are advised. Following the three primary treatments, yearly touch-up treatments may be necessary to help maintain results. Moreover, the natural aging process, major weight fluctuations, pregnancy, and childbirth may impact effects.
What conditions can be treated with ThermiVa?
By producing a tighter vaginal region, ThermiVa can also treat several other issues that may have been caused by aging and other aspects. ThermiVa was made to reduce vaginal laxity as well as vulvar or labial laxity to strengthen the labial tissues and minimize any sagging. In addition, it can reduce incontinence and dryness to minimize any leakage, accidents, or urge symptoms. In addition, ThermiVa can treat orgasmic difficulties or sexual dysfunction by helping to heighten sensitivity and boost your capacity to achieve orgasms.
How does ThermiVa work?
ThermiVa uses radiofrequency (RF) energy to warm up the internal layers of your skin from within your body. Using the controlled and carefully monitored delivery of radiofrequency energy directly where it is needed, the tissues are tightened under the epidermis. With radiofrequency energy, there's much less discomfort for the patient and exceptional results are achieved.
How does PRP therapy for vaginal rejuvenation work?
PRP therapy for vaginal rejuvenation can help to improve the function and appearance of the vagina by stimulating the growth of healthy new cells. These healthy new cells can help to improve lubrication, enhance sensation and orgasms, reduce pain during sex, improve urinary incontinence, and more.
Do PRP injections hurt?
Most patients experience little to no discomfort during a PRP injection. PRP therapy for vaginal rejuvenation is relatively a pain-free procedure, but some patients may feel a slight pinch sensation.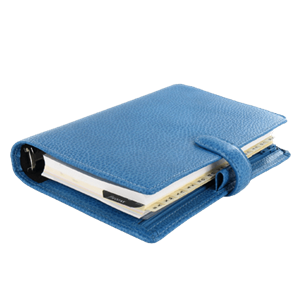 Plan Your Procedure
Average Procedure Time

1 Hour
Contact Us
ThermiVa, dermal fillers, and PRP injections are exciting treatment options that can address different symptoms caused by menopause, childbirth, and aging. These procedures can also help improve the external appearance of your vagina. If you think our vaginal rejuvenation procedures are right for you, please contact New Orleans Plastic Surgery in Louisiana to schedule an appointment with Dr. Eagan.
Related Treatments