Losing hair can make a big difference in a person's confidence. Men and women who experience this issue may feel self-conscious about their appearance, and it can be very distressing. Luckily, with all the new advancements in the hair restoration industry, we can treat your hair loss. At New Orleans Plastic Surgery in Louisiana, Dr. Michelle Eagan has successfully helped patients in the early to late stages of hair loss. Our group is proud to offer customized treatments, which provide effective and beautiful results.
What Are the Benefits of Hair Restoration?
No matter if you've just started noticing hair loss or have been seeing a bald spot grow bigger for a while now, Dr. Michelle Eagan and the team at New Orleans Plastic Surgery can help with hair restoration. Benefits of this type of treatment at our New Orleans, LA office include:
Stimulating new hair growth
Diminishing existing hair loss
Enhancing blood supply to the hair follicles
A variety of treatments are offered, so you can find the one right for your goals
Nonsurgical and noninvasive
Improving confidence and self-esteem
Reviews
"Dr Eagan did my breast aug in March 2020. I searched for months before selecting a doctor and the reason I chose her is because her personality is outstanding!! She is by far the kindest doctor I have ever met!!! She is not a doctor that will put too much on your body if your body can not handle it. I told her what I wanted and she went above and beyond to make sure I was happy with my results! I am 4 months post op and I swear I fall in love with my procedure results all over again every single day! We are already discussing lip injections because she is just absolutely fantastic! Always available when I needed her and every appointment she has always greeted me as a friend and made sure I had a great appointment!! Wish I could give more stars to her!! Make sure to check her out because you will NOT regret it"
- S.S. /
Google /
Jul 23, 2020
"Life changing I've been trying to get a breast reduction since 2018 and the moment I walked into Dr.Eagan's office it just felt right. Dr.Eagan is truly the kindest person I've ever met. She explained the process of the surgery and post op care. One of the most important things is she cared about what cup size I wanted and she delivered. I went from a F cup to a B /C cup which is exactly what I wanted. Also Dr.Eagan called me the night before and the night after surgery to check on me. When I show people my before and after pictures all they can say is "Wow! What's the Doctor's name? Seriously, my back pain is gone and I feel more comfortable with exercising, sleeping, and wearing different clothing. Also, Miss. Yvonne is the sweetest she worked diligently to make sure all my documentation was in order to send to my insurance for approval and explained any questions or concerns I had regarding payment. If you are looking for a plastic surgeon that will provide excellent quality and has great bedside manner. Dr.Eagan is your person. Dr.Eagan and her staff are truly professional and amazing 10/10 highly recommend🙌🏾"
- B.L. /
Google /
Mar 11, 2023
"Dr. Eagan is soo sweet and caring. She did a great job with my breast reduction. Dr. Eagan always contacted me to check on me and make sure I was okay and any questions I had , she made sure she was available around the clock. I'd recommend anyone to her. Her staff is super friendly also!"
- D.A. /
Google /
Mar 03, 2023
"Dr. Michelle Manning Eagan is such a talented physician/surgeon! She  really has an eye for aesthetics and knows how to enhance her patients beauty in a natural looking way. She also has wonderful bedside manner! I 100% recommend her to any friend or family member and will continue to use her services!"
- M.F. /
Yelp /
Mar 03, 2023
"Dr. Eagan was extremely pleasant as well as her staff! Dr Eagan made sure I was very well prepared for my surgery. Everything was well planned and organized. All the workers at the hospital made me feel so safe and calm being that I was very scared. I haven't felt 1 ounce of pain since I had my surgery on yesterday and very little discomfort jus like dr Eagan promised. I initially didn't want any photos posted but when I saw how amazing dr Eagan did on my breast reduction I really wanted her to post them! My reaction was like you wouldn't believe, I was so excited! I highly recommend dr Eagan."
- L.H. /
Yelp /
Mar 02, 2023
Previous
Next
The general term for balding is alopecia, and it happens if the hair growth stages become disrupted. Some hair loss conditions are temporary while others are permanent. For many men and women, their hair loss is caused by androgenetic alopecia. Also known as male and female pattern hair loss, this condition happens for a variety of reasons, including age, genetics, and androgens (male hormones). Genetic baldness can come from either side of your family tree and can skip a generation. Unfortunately, hereditary hair loss is extremely common, and it affects approximately 30 – 50 million women and men in the U.S. The other types of hair loss conditions include:
Alopecia Areata
Telogen Effluvium
Anagen Effluvium
Trichotillomania
Traction Alopecia
Other factors that may impact hair development cycles or damage hair follicles include medical and scalp conditions, nutritional deficiencies, medications, hormonal imbalance, physical injury, and haircare. Hair loss can occur in specific areas on the scalp or all over.
our Hair Loss Treatment Options
Recent advancements have made it possible for men and women to slow or reduce hair loss. At New Orleans Plastic Surgery in Louisiana, our group provides a variety of innovative, nonsurgical treatments, including:
Therapeutic scalp and hair product

Compounded hair growth medications
Nutritional supplements
Dietary modifications
Low-level laser therapy
Platelet-rich plasma (PRP)
While 95 – 98% of male pattern baldness is caused by genetics, hormones, and aging, women's hair loss may be caused by different factors. Because of this, we will use a multi-therapeutic approach to combat your hair condition, which helps slow or stop hair loss, enhances your hair, or encourages new growth.
What should I expect after hair restoration?
There's no downtime following this process, with almost no limitations or restrictions. If anything, patients may develop some redness, minimal swelling, and mild discomfort to the treated regions. These symptoms may last up to two days. While outcomes differ for each individual, aesthetic results are usually noticed approximately 4 – 6 months after the first treatment and may continue to improve for as much as a complete year following treatment. This not a permanent solution for reversing hair loss, repeat treatments are highly recommended every 12 – 18 months. It is necessary to note that hair restoration doesn't grow new hair follicles in areas where you are already bald. It is used to help reverse the miniaturization of hair follicles so they will create healthier, thicker, longer hair fibers.
How Much Does Hair Restoration Cost?
Before determining the cost of your hair restoration procedure, Dr. Eagan will develop a personalized treatment plan. The cost of your treatment is based on what procedures or products we use. To help make it easier for you, we offer a variety of payment options, like financing or payment plans. In some cases, we may even offer specials for certain treatments. Please check with us during the time of your consultation for more information.
How effective is PRP therapy to treat hair loss?
PRP therapy for hair loss can be very effective, but results will depend on your level of hair loss, the number of treatments you get, your aesthetic goals, and other factors. It can take time for new hair growth to appear after PRP therapy, so it is important to be patient with your results. During your consultation at New Orleans Plastic Surgery, Dr. Eagan will examine your hair, talk to you about your goals, and design a treatment plan that is best for you. Most patients will need periodic PRP treatments to maintain their results.
Are PRP injections for hair loss painful?
Before we begin the PRP injections into your scalp, and while the PRP serum is prepared, an anesthetic will be applied to your scalp to keep you comfortable. Most patients don't experience any discomfort during their procedure. After your PRP injections, your scalp will still be numb, but this is temporary and will go away fairly quickly.
Does low-level laser therapy really work to regrow hair?
Studies have shown that low-level laser therapy appeared effective for hair growth in both men and women. A 2013 men's study found that after over four months of treatment, participants showed an almost 40% increase in hair growth.
What types of food can help with hair loss?
Eggs
Fatty fish high in omega-3s
Leafy greens
Oats
Shrimp
Walnuts
Carrots
Prunes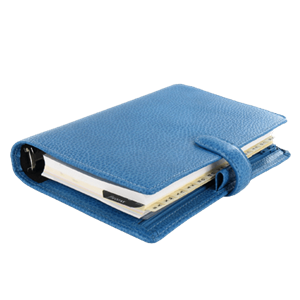 Plan Your Procedure
Average Procedure Time

1 Hour
Contact Us
If you feel embarrassed by hair loss, we encourage you to call New Orleans Plastic Surgery in Louisiana. During your consultation, Dr. Eagan will assess your condition, review your medical history, perform a scalp analysis, and develop a treatment plan that works best for you. To ensure she selects the best treatment plan, she strives to determine the underlying reason for your hair loss. Don't let hair loss hinder you from doing the things you love. Please schedule an appointment to learn more about our hair restoration treatment options.
Related Conditions