At New Orleans Plastic Surgery in Louisiana, Dr. Michelle Eagan proudly provides a variety of facial cosmetic surgeries. As one of the most popular surgeries that we offer, a facelift reduces the appearance of loose skin, fine lines, and wrinkles. Based on your concerns and goals for surgery, a facelift can focus on specific areas of the complexion, such as the eyes, cheeks, jowls, mouth, and neck. The technique we use depends on several factors, such as your cosmetic goals, skin condition, skin laxity, lifestyle, and age. Based on your needs, we may perform a mini or full facelift. Dr. Eagan is an experienced and skilled surgeon who understands the complexity of a facelift. She strives to create gorgeous, subtle, and natural-looking results.
Reviews
"Dr Eagan did my breast aug in March 2020. I searched for months before selecting a doctor and the reason I chose her is because her personality is outstanding!! She is by far the kindest doctor I have ever met!!! She is not a doctor that will put too much on your body if your body can not handle it. I told her what I wanted and she went above and beyond to make sure I was happy with my results! I am 4 months post op and I swear I fall in love with my procedure results all over again every single day! We are already discussing lip injections because she is just absolutely fantastic! Always available when I needed her and every appointment she has always greeted me as a friend and made sure I had a great appointment!! Wish I could give more stars to her!! Make sure to check her out because you will NOT regret it"
- S.S. /
Google /
Jul 23, 2020
"I never expected to have any type of surgery. Dr. Eagan and her staff made me comfortable from the very beginning. I am overly satisfied with my results. Her care and concern is top notch. I would highly recommend her services to anyone. She is awesome!!! I can't thank her enough for bringing such confidence back in my life. Her staff is amazing!! They will do their best to get what is needed for a successful surgery. Thanks again Dr. Eagan and staff."
- R.B. /
Google /
Jun 14, 2023
"I had an incredible experience with Dr. Eagan at New Orleans Plastic Surgery.  Dr. Eagan is very talented and knowledgeable. After two pregnancies that left me with irreversible damage to my stomach, I had a tummy tuck with abdominal muscle repair. My results exceeded my expectations. Dr. Eagan patiently addressed all of my questions. She gave me options for my specific situation and was not pushy about adding any additional unnecessary procedures. I was given all of the information I needed prior to surgery and for after-care.  She was readily available in the days following the surgery for any concerns and gave me the right combination of medication to keep me out of pain. I followed all of her directions and feel like I had a quick and successful recovery. I couldn't be happier with my incision. It is really straight, thin, symmetrical, no dog ears, and well placed.   Having my muscle separation repaired restored my ability to properly workout, dance, and do all of the things I was lacking the confidence to do. I'm so happy to have my life and body back.LikeShare"
- V.R. /
Yelp /
May 01, 2023
"I had a breast reduction with Dr. Eagan in March and I could not be more satisfied. The best decision I ever made. She is the the sweetest doctor. I instantly felt comfortable with her. She takes her time with her patients. I never felt rushed. She was always there for any questions or concerns I had. She has a great bedside manner. She is truly the best. If you're looking for an excellent surgeon Dr. Egan is it! I would recommend her to anyone. ❤️"
- J.R. /
Google /
Apr 27, 2023
"Dr Eagan and her stuff are the best!!Very friendly and  comfortable atmosphere as soon as you walk-in.My experience was fantastic! I'm very happy with the results from my breast reduction surgery and can't wait to see myself 6months from now. The pain in my back was so unbearable because I was sooo heavy. What a difference now that I'm lite as a feather lol..Thanks Dr.Eagan you're the best! My confidence has definitely changed I feel like a new person if I could give 10 stars I definitely would..."
- J... /
Yelp /
Apr 21, 2023
Previous
Next
What Are The Benefits Of A Facelift?
A personalized facelift procedure done at New Orleans Plastic Surgery is a wonderful surgical option for those who deal with age signs and want to amplify their skin's aesthetic. Cosmetic and practical benefits of this procedure performed by Dr. Eagan include:
Enhancing the overall facial profile
Tightening sagging jowls and double chins
Great for reducing the appearance of average to severe lines and wrinkles
Marginal scarring that may be smoothly hidden
Diminishing the appearance of smile lines and folds around your eyes and lips
Firming lax, hanging skin
Beneficial for both women and men
Results are often long-lasting
Replenishing lost fullness in the mid-face and under the eyes
Most individuals who desire a surgical facelift experience saggy skin near the middle or lower parts of the face. Depending on your personal needs, a facelift can address certain signs of aging, such as wrinkles, fine lines, or folds. When considering a facelift, age doesn't always dictate the best time. Instead, we will listen to your goals, assess your skin, and determine what facelift technique might work best for you. Before leaving your consultation, Dr. Eagan will create a tailored treatment plan. The technique she uses for her patients will vary and depends on skin elasticity. Additionally, facelift candidates should maintain good health, avoid smoking, and set realistic expectations.
No matter the issue, we offer several types of facelifts that can address your cosmetic needs. Some facelifts treat the upper portion of the face while others focus on the middle and lower. Also, some techniques are more invasive and intricate than others. For enhanced results, individuals may combine other types of treatments, such as a brow lift, chin augmentation, or dermal fillers. Some of the more known facelift techniques include a full, mid, lower, or mini facelift. Dr. Eagan will discuss each treatment method and help you select the best one for you.
After your surgery, we will monitor your health before sending you home to recover. You will need a responsible friend or family member to drive you home. Before your facelift, Dr. Eagan or a member of her team will schedule your follow-up visits and provide aftercare instructions. It's normal to have bruising, swelling, and draining near the treatment area. If you experience these side effects, we can prescribe pain medication to reduce any discomfort. You should feel and look better after several weeks. Once you start to heal, your complexion will appear softer and more youthful. Overall, your face will look refreshed and rejuvenated.
How much does a facelift cost?
The total cost of your facelift will depend on the technique, anesthesia, and facility fees. During your consultation, Dr. Eagan will create your custom treatment plan, which will match your needs and goals. Once complete, she can discuss your fee estimates. Instead of choosing someone based on pricing, we highly recommend concentrating on finding an experienced surgeon, like Dr. Eagan. At New Orleans Plastic Surgery, we can help you find low-interest financing that will make your facelift easier to afford.
How much does a facelift cost?
The cost of your facelift will depend on the technique and other factors. During your consultation, Dr. Eagan will create your custom treatment plan to match your needs and goals. When this is complete, She can go over estimates of fees. To avoid results that look unnatural, it's better to concentrate on finding a skilled surgeon, like Dr. Eagan, instead of the lowest price. New Orleans Plastic Surgery can help you find low-interest medical financing that will make your surgery easier to afford.
Which technique is best for me?
The best technique for you will vary based on your concerns, goals, degree of skin laxity, which areas of your face are being addressed, and more. To produce your best results, Dr. Eagan will explain the different surgical techniques in your consultation. She can then help you choose which technique is best.
Should I get a surgical or nonsurgical facelift?
While there are several great noninvasive skin tightening procedures, these can usually only produce mild improvements. For moderate to severe skin sagging, facelift surgery is the best choice to significantly improve your appearance. During your consultation, Dr. Eagan will discuss your choices, including nonsurgical treatments, to help you decide which is best for your goals.
What about wrinkle fillers and relaxers over facelift surgery?
Wrinkle fillers and relaxers, like BOTOX and Juvéderm, have become more popular in recent years to improve fine lines and wrinkles. Also known as a liquid facelift, injectable wrinkle treatments usually help with early signs of aging, but the results are temporary. A facelift will produce more significant improvements than injectables with results that can last for a long time. Ask Dr. Eagan about nonsurgical wrinkle treatments in your consultation.
Will my results look natural?
Many patients worry that a facelift will make their skin look shiny, overly tight, or like they are in a wind tunnel. Dr. Eagan focuses on giving you results that look natural, so you appear refreshed and not fake. She listens to your concerns and goals before developing your custom treatment plan to produce your best results.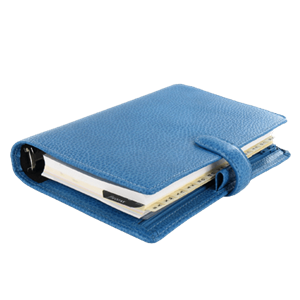 Plan Your Procedure
Recovery Time

1-2 Weeks

Average Procedure Time

2-4 Hours
Contact Us
The Right Facelift for You
Cosmetic facial surgery can treat the signs of aging and refresh your appearance. Thanks to medical advancements, we offer a variety of surgical choices, which align with your needs and goals. This treatment is designed to address signs of aging and provide natural-looking results. We welcome you to contact New Orleans Plastic Surgery in Louisiana to schedule your consultation with Dr. Eagan and learn more about facelifts.
Related Procedures
Related Posts