What is a Brazilian Butt Lift?
The Brazilian butt lift is one of the most popular surgical procedures in the U.S. for men and women. This body contouring procedure can help patients attain a fuller and shapelier posterior without using an implant or having to perform a million squats. Often, weight loss, aging, and genetics can cause a flatter backside. These days, curvier and rounder buttocks are considered more desirable. At New Orleans Plastic Surgery located near Metairie, LA, we use a fat transfer to the buttocks, which adds volume and shapes the cheeks. During the first part of the surgery, patients receive liposuction to remove unwanted fat from the stomach, hips, or thighs. The fat is then transferred into your buttocks to create a more contoured and tighter look. With years of experience and training, Dr. Michelle Eagan can create natural and beautiful results at New Orleans Plastic Surgery in Louisiana.
What Are The Benefits Of A Brazilian Butt Lift?
If genetics didn't grace you with full, sexy curves, a personalized Brazilian Butt Lift designed and performed by Dr. Eagan can help you achieve the shape you want with benefits like:
Increasing volume and fullness
Lifting and tightening
Eliminating fat from problem areas
Slimming, shaping, and contouring
Accentuating natural curves
Addressing aging-related volume loss
Creating results that look and feel natural
Results are almost instant
Can be safer than implants
Is A Brazilian Butt right Lift For You?
To determine if a Brazilian butt lift is right for you, we will perform a thorough consultation. Because the Brazilian butt lift requires liposuction and fat transfer, Dr. Eagan will need to ensure you have an adequate amount of fat for the grafting and transfer process. If you have a limited amount of fat to extract and purify, you may not be a good fit for this surgery. Also, patients should have healthy skin laxity. If your lower body has loose and sagging skin, a surgical butt lift may work better. A Brazilian butt lift is a great option for patients who maintain a stable weight and prefer not to use an implant.
Reviews
"Dr Eagan did my breast aug in March 2020. I searched for months before selecting a doctor and the reason I chose her is because her personality is outstanding!! She is by far the kindest doctor I have ever met!!! She is not a doctor that will put too much on your body if your body can not handle it. I told her what I wanted and she went above and beyond to make sure I was happy with my results! I am 4 months post op and I swear I fall in love with my procedure results all over again every single day! We are already discussing lip injections because she is just absolutely fantastic! Always available when I needed her and every appointment she has always greeted me as a friend and made sure I had a great appointment!! Wish I could give more stars to her!! Make sure to check her out because you will NOT regret it"
- S.S. /
Google /
Jul 23, 2020
"I never expected to have any type of surgery. Dr. Eagan and her staff made me comfortable from the very beginning. I am overly satisfied with my results. Her care and concern is top notch. I would highly recommend her services to anyone. She is awesome!!! I can't thank her enough for bringing such confidence back in my life. Her staff is amazing!! They will do their best to get what is needed for a successful surgery. Thanks again Dr. Eagan and staff."
- R.B. /
Google /
Jun 14, 2023
"I had an incredible experience with Dr. Eagan at New Orleans Plastic Surgery.  Dr. Eagan is very talented and knowledgeable. After two pregnancies that left me with irreversible damage to my stomach, I had a tummy tuck with abdominal muscle repair. My results exceeded my expectations. Dr. Eagan patiently addressed all of my questions. She gave me options for my specific situation and was not pushy about adding any additional unnecessary procedures. I was given all of the information I needed prior to surgery and for after-care.  She was readily available in the days following the surgery for any concerns and gave me the right combination of medication to keep me out of pain. I followed all of her directions and feel like I had a quick and successful recovery. I couldn't be happier with my incision. It is really straight, thin, symmetrical, no dog ears, and well placed.   Having my muscle separation repaired restored my ability to properly workout, dance, and do all of the things I was lacking the confidence to do. I'm so happy to have my life and body back.LikeShare"
- V.R. /
Yelp /
May 01, 2023
"I had a breast reduction with Dr. Eagan in March and I could not be more satisfied. The best decision I ever made. She is the the sweetest doctor. I instantly felt comfortable with her. She takes her time with her patients. I never felt rushed. She was always there for any questions or concerns I had. She has a great bedside manner. She is truly the best. If you're looking for an excellent surgeon Dr. Egan is it! I would recommend her to anyone. ❤️"
- J.R. /
Google /
Apr 27, 2023
"Dr Eagan and her stuff are the best!!Very friendly and  comfortable atmosphere as soon as you walk-in.My experience was fantastic! I'm very happy with the results from my breast reduction surgery and can't wait to see myself 6months from now. The pain in my back was so unbearable because I was sooo heavy. What a difference now that I'm lite as a feather lol..Thanks Dr.Eagan you're the best! My confidence has definitely changed I feel like a new person if I could give 10 stars I definitely would..."
- J... /
Yelp /
Apr 21, 2023
Previous
Next
How does a brazilian butt lift work?
At the beginning of the Brazilian butt lift surgery, patients receive anesthesia to ensure comfort throughout the procedure. As an outpatient treatment, the surgery only takes about 2 – 3 hours to complete. The timing for your surgery depends on the quantity of fat that we liposuction and transfer. At the beginning of your surgery, we perform liposuction to remove unwanted fat from certain areas on the body, such as the stomach, hips, and thighs. Your liposuction is performed using the highest quality technology and technique. After removing the fat, we place it into a centrifuge. The centrifuge will purify the fat so we can carefully place it into syringes. Next, the harvested fat is injected into the buttocks and then massaged to ensure the surface appears even and smooth. We repeat this step until reaching your desired results.
What can i Expect after a brazilian butt lift?
Following your Brazilian butt lift, we briefly monitor you, then send you home to recover. Please keep in mind that you will need to care for two treatment areas. We will provide aftercare instructions that outline how to manage the liposuctioned area and your enhanced buttocks. In both places, patients experience some discomfort and swelling. For at least two weeks, patients should try their best to not place a lot of weight on the backside. As soon as the swelling has subsided, patients can see results. However, it takes around 4 – 6 weeks to see the final outcome of your surgery. Once fully healed, your buttocks will look round and shapely. Additionally, if we used liposuction on the hips or lower back, it could make your buttocks look more defined.
What Is the Cost of A Brazilian Butt Lift?
The cost of a Brazilian butt lift procedure depends on several factors, including the type of anesthesia, facility fees, and surgeon fees. Dr. Eagan will create a tailored treatment plan that outlines the fee structure, your cosmetic goals, and surgical techniques. Once she does this, our team can discuss the costs, financing, and any payment plans.
How much does a Brazilian butt lift cost?
The cost of a Brazilian butt lift procedure depends on several factors, including the type of anesthesia, facility fees, and surgeon fees. Dr. Eagan will create a tailored treatment plan that outlines the fee structure, your cosmetic goals, and surgical techniques. Once she does this, our team can discuss the costs, financing, and any payment plans.
How long will my results last?
While a small amount of fat might be reabsorbed by your body after the transfer, the majority of the transferred fat will stay in your buttocks for many years. To maintain your results, you should keep your weight steady because significant weight loss or gain can alter the results of the surgery. This is why Dr. Eagan suggests you be at a healthy weight prior to your BBL — so it is easy for you to maintain.
Will a Brazilian butt lift remove loose skin?
The name of the surgery, Brazilian butt lift, is a little confusing since it isn't really a butt lift, which addresses excess skin from your butt. However, the new volume added to your buttocks during a Brazilian butt lift may fill some loose skin. If you have moderate or severe loose skin in your buttocks, you may combine a butt lift with a Brazilian butt lift. Dr. Eagan can discuss your options depending on your goals in your consultation.
Is there an age requirement for a BBL?
While there isn't a fixed age criterion for undergoing a Brazilian butt lift, it's advised that individuals be a minimum of 18 years old and in overall good health. For older patients, a comprehensive medical review with Dr. Eagan is suggested to confirm their fitness for the procedure and ability to recover properly.
Is it OK to drive post-surgery?
It's generally not advisable to drive for at least two weeks following a Brazilian butt lift. Sitting on your freshly augmented buttocks could jeopardize the surgical outcome. Furthermore, the initial post-op discomfort and restricted movement could make driving not only uncomfortable but also risky.
Will I need a touch-up procedure?
Some patients may opt for a touch-up procedure after a Brazilian butt lift, especially if a significant amount of the transferred fat gets reabsorbed by the body. However, the need for a touch-up isn't universal and depends on how well your body adapts to the transferred fat.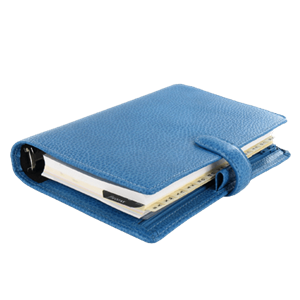 Plan Your Procedure
Average Cost

$3,000

-

$8,500

Recovery Time

1-2 Weeks

Average Procedure Time

2-4 Hours
Contact Us
The Brazilian butt lift has become a popular procedure because it helps people attain a full and round buttocks without requiring an implant or hours at the gym. Because a round, healthy bottom is now more preferred, the Brazilian butt lift has become one of our most popular procedures at New Orleans Plastic Surgery. If you wish to enhance the contour of your buttocks and you prefer a natural treatment, we invite you to call New Orleans Plastic Surgery in Louisiana to schedule an appointment with Dr. Eagan. Each patient will receive a detailed treatment plan that includes information about the cost or if financing is available.
Related Procedures