Although it isn't talked about a lot, many women worry about the size and shape of their vaginal lips, which may make them feel less confident. To help women feel more attractive and comfortable, Dr. Michelle Eagan proudly offers vaginal rejuvenation surgery to reshape and resize the labia. The labia are the external lips of the vaginal area, which can appear oversized or saggy because of genetics, pregnancy, childbirth, or physical trauma. For an improved look, a labiaplasty surgically decreases the size of the labia majora and/or minora. This surgery can help reduce irritation and discomfort or increase sexual pleasure. Schedule a consultation at New Orleans Plastic Surgery in Louisiana to learn more about labiaplasty and see if you qualify for vaginal rejuvenation surgery.
What Are The Benefits Of Labiaplasty?
A personalized labiaplasty procedure designed and performed by Dr. Eagan offers several excellent physical and aesthetic benefits, including:
Enhancing the overall appearance of the vaginal area
Reducing discomfort and pain
Increasing sexual pleasure and enjoyment
Supporting increased comfort
Promoting better vaginal health and hygiene
Boosting confidence and self-image
Reviews
"Dr Eagan did my breast aug in March 2020. I searched for months before selecting a doctor and the reason I chose her is because her personality is outstanding!! She is by far the kindest doctor I have ever met!!! She is not a doctor that will put too much on your body if your body can not handle it. I told her what I wanted and she went above and beyond to make sure I was happy with my results! I am 4 months post op and I swear I fall in love with my procedure results all over again every single day! We are already discussing lip injections because she is just absolutely fantastic! Always available when I needed her and every appointment she has always greeted me as a friend and made sure I had a great appointment!! Wish I could give more stars to her!! Make sure to check her out because you will NOT regret it"
- S.S. /
Google /
Jul 23, 2020
"I never expected to have any type of surgery. Dr. Eagan and her staff made me comfortable from the very beginning. I am overly satisfied with my results. Her care and concern is top notch. I would highly recommend her services to anyone. She is awesome!!! I can't thank her enough for bringing such confidence back in my life. Her staff is amazing!! They will do their best to get what is needed for a successful surgery. Thanks again Dr. Eagan and staff."
- R.B. /
Google /
Jun 14, 2023
"I had an incredible experience with Dr. Eagan at New Orleans Plastic Surgery.  Dr. Eagan is very talented and knowledgeable. After two pregnancies that left me with irreversible damage to my stomach, I had a tummy tuck with abdominal muscle repair. My results exceeded my expectations. Dr. Eagan patiently addressed all of my questions. She gave me options for my specific situation and was not pushy about adding any additional unnecessary procedures. I was given all of the information I needed prior to surgery and for after-care.  She was readily available in the days following the surgery for any concerns and gave me the right combination of medication to keep me out of pain. I followed all of her directions and feel like I had a quick and successful recovery. I couldn't be happier with my incision. It is really straight, thin, symmetrical, no dog ears, and well placed.   Having my muscle separation repaired restored my ability to properly workout, dance, and do all of the things I was lacking the confidence to do. I'm so happy to have my life and body back.LikeShare"
- V.R. /
Yelp /
May 01, 2023
"I had a breast reduction with Dr. Eagan in March and I could not be more satisfied. The best decision I ever made. She is the the sweetest doctor. I instantly felt comfortable with her. She takes her time with her patients. I never felt rushed. She was always there for any questions or concerns I had. She has a great bedside manner. She is truly the best. If you're looking for an excellent surgeon Dr. Egan is it! I would recommend her to anyone. ❤️"
- J.R. /
Google /
Apr 27, 2023
"Dr Eagan and her stuff are the best!!Very friendly and  comfortable atmosphere as soon as you walk-in.My experience was fantastic! I'm very happy with the results from my breast reduction surgery and can't wait to see myself 6months from now. The pain in my back was so unbearable because I was sooo heavy. What a difference now that I'm lite as a feather lol..Thanks Dr.Eagan you're the best! My confidence has definitely changed I feel like a new person if I could give 10 stars I definitely would..."
- J... /
Yelp /
Apr 21, 2023
Previous
Next
At New Orleans Plastic Surgery, a labiaplasty is beneficial for women who feel self-conscious about the size and shape of their labia, which can happen because of genetics, childbirth, or trauma. Abnormal vaginal lips may cause discomfort, pain, itching, or irritation when engaging in activities, like exercise and sex. A labiaplasty may also help if you avoid wearing certain clothing, such as leggings, bathing suits, or yoga pants because of the appearance of your vaginal lips. While a labiaplasty should not impact your ability to get pregnant, Dr. Eagan advises you wait until you are done having children to prevent changing your results.
How is Labiaplasty Performed?
Using a local anesthetic, we can perform vaginal rejuvenation treatments as an outpatient procedure. If your treatment plan is more extensive, you may require general anesthesia at a nearby surgical facility. For more extensive surgeries, you will need a responsible friend or family member to take you home. To determine what works best for you and prior to your surgery, Dr. Eagan will create a tailored treatment plan that outlines the treatment technique and your cosmetic goals. Generally, we use a trimming technique to remove extra tissue. Once we remove the extra tissue, your remaining skin is tightened. Another method is the wedge technique, which removes a triangular piece of skin and excess folds from the clitoral hood. Next, the remaining tissue is stitched closed.
What Results Can I Expect from Labiaplasty?
Following your procedure, you will require about one week of recovery before returning to normal activities. At first, you may experience some discomfort and swelling. To reduce discomfort, Dr. Eagan recommends applying a cold compress or ice pack. After your procedure, you should avoid any sexual activity and tampon use for at least 4 – 6 weeks. Usually, patients have visible improvements in about six weeks and final results appear six months after surgery. The results of a labiaplasty are long-lasting; however, childbirth, natural aging, and weight fluctuations can impact your results.
How Much Does A Labiaplasty Cost?
The total cost of your labiaplasty will depend on several factors, such as the severity of saggy skin and the duration of the appointment. During your initial consultation with Dr. Eagan, she will listen to your concerns and goals before developing a personalized treatment plan. Once you have selected the choices for vaginal rejuvenation surgery, Dr. Eagan can create an estimate of your costs.
How much does a labiaplasty cost?
Your labiaplasty cost will be dependent on several factors. During your initial consultation with Dr. Eagan, she will understand your concerns and goals before developing your custom surgical plan. Once you've decided on your options for your vaginal rejuvenation, Dr. Eagan can start to estimate your costs. New Orleans Plastic Surgery takes many payment methods, and we can help you find low-interest medical financing.
Should I choose New Orleans Plastic Surgery or an OB/GYN?
When researching vaginal rejuvenation surgery, you may discover that many OB/GYNs (obstetricians and gynecologists) perform labiaplasty. While most OB/GYNs are qualified to perform labia rejuvenation, they may not be your best choice. An OB/GYN will be able to surgically remove excess skin from your labia, but an experienced surgeon like Dr. Eagan will consider other aspects as well. She will ensure minimal scarring, and your final symmetry, contour, and color are natural-looking.
Will vaginal rejuvenation surgery cause insensitivity?
As with any surgery, you may have short-term numbness in the treated area for a while. This is temporary as the skin and tissue recover. In regard to sexual sensitivity, it is important to realize that labia rejuvenation shapes the vaginal lips and will not affect the clitoris. A skilled plastic surgeon like Dr. Eagan with many years of experience in vaginal rejuvenation surgery will work around the clitoris so that a loss of sensitivity does not occur.
What is the recovery process like after a labiaplasty?
Before your surgery, Dr. Eagan or someone on her team will discuss what you can expect following your labiaplasty, plus tips to speed your recovery. You should have some swelling and bruising in your vaginal area, plus some discomfort immediately after your surgery. You need to stay home for at least a week before resuming light activities. Dr. Eagan will evaluate your healing in your follow-up appointments and tell you when you are able to resume sexual activity.
Are there nonsurgical vaginal rejuvenation treatments?
There are nonsurgical vaginal rejuvenation treatments that can help to improve small amounts of looseness in your vaginal area. However, vaginal rejuvenation surgery is better for dramatic improvements to tighten and re-shape your labia. In your consultation with Dr. Eagan, she will discuss your options and make suggestions as to what will best fit your needs and goals.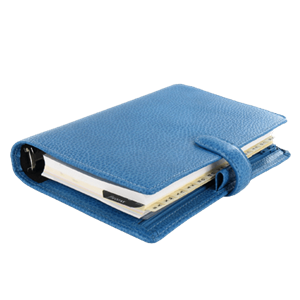 Plan Your Procedure
Recovery Time

1 Week

Average Procedure Time

1-2 Hours
Contact Us
Comfortable and Confident
Every vagina is not exactly alike, and a lot of different factors can impact the appearance of your labia. If you feel uncomfortable or self-conscious because of the size and shape of your labia, we encourage you to learn more about vaginal rejuvenation surgery. Talk to Dr. Michelle Eagan about your needs and goals so she can develop your personal plan for labiaplasty. Schedule an appointment at New Orleans Plastic Surgery in Louisiana to hear more about labiaplasty.
Related Procedures