Even though pregnancy and nursing can feel very rewarding, it may dramatically change the appearance of the breasts and nipples. Genetics also play an important role in the size, shape, and projection of your breasts. At New Orleans Plastic Surgery, Dr. Eagan proudly offers inverted nipple and nipple reduction treatment. About 10% of women experience an issue with inverted nipples. Some women can reverse the issue with stimulation, temperature change, or suction cups while others cannot. Generally, the most common underlying cause of nipple inversion happens because of short ducts, which pull the nipple inward. To combat this issue, we can perform inverted nipple surgery. If you want to learn more about either procedure, we encourage you to call our office in New Orleans, LA and schedule an appointment with Dr. Eagan.
Reviews
"Dr Eagan did my breast aug in March 2020. I searched for months before selecting a doctor and the reason I chose her is because her personality is outstanding!! She is by far the kindest doctor I have ever met!!! She is not a doctor that will put too much on your body if your body can not handle it. I told her what I wanted and she went above and beyond to make sure I was happy with my results! I am 4 months post op and I swear I fall in love with my procedure results all over again every single day! We are already discussing lip injections because she is just absolutely fantastic! Always available when I needed her and every appointment she has always greeted me as a friend and made sure I had a great appointment!! Wish I could give more stars to her!! Make sure to check her out because you will NOT regret it"
- S.S. /
Google /
Jul 23, 2020
"I never expected to have any type of surgery. Dr. Eagan and her staff made me comfortable from the very beginning. I am overly satisfied with my results. Her care and concern is top notch. I would highly recommend her services to anyone. She is awesome!!! I can't thank her enough for bringing such confidence back in my life. Her staff is amazing!! They will do their best to get what is needed for a successful surgery. Thanks again Dr. Eagan and staff."
- R.B. /
Google /
Jun 14, 2023
"I had an incredible experience with Dr. Eagan at New Orleans Plastic Surgery.  Dr. Eagan is very talented and knowledgeable. After two pregnancies that left me with irreversible damage to my stomach, I had a tummy tuck with abdominal muscle repair. My results exceeded my expectations. Dr. Eagan patiently addressed all of my questions. She gave me options for my specific situation and was not pushy about adding any additional unnecessary procedures. I was given all of the information I needed prior to surgery and for after-care.  She was readily available in the days following the surgery for any concerns and gave me the right combination of medication to keep me out of pain. I followed all of her directions and feel like I had a quick and successful recovery. I couldn't be happier with my incision. It is really straight, thin, symmetrical, no dog ears, and well placed.   Having my muscle separation repaired restored my ability to properly workout, dance, and do all of the things I was lacking the confidence to do. I'm so happy to have my life and body back.LikeShare"
- V.R. /
Yelp /
May 01, 2023
"I had a breast reduction with Dr. Eagan in March and I could not be more satisfied. The best decision I ever made. She is the the sweetest doctor. I instantly felt comfortable with her. She takes her time with her patients. I never felt rushed. She was always there for any questions or concerns I had. She has a great bedside manner. She is truly the best. If you're looking for an excellent surgeon Dr. Egan is it! I would recommend her to anyone. ❤️"
- J.R. /
Google /
Apr 27, 2023
"Dr Eagan and her stuff are the best!!Very friendly and  comfortable atmosphere as soon as you walk-in.My experience was fantastic! I'm very happy with the results from my breast reduction surgery and can't wait to see myself 6months from now. The pain in my back was so unbearable because I was sooo heavy. What a difference now that I'm lite as a feather lol..Thanks Dr.Eagan you're the best! My confidence has definitely changed I feel like a new person if I could give 10 stars I definitely would..."
- J... /
Yelp /
Apr 21, 2023
Previous
Next
What are the Benefits of Nipple Repair?
There are many reasons women choose to undergo nipple repair at New Orleans Plastic Surgery, but the most common is to improve their comfort and self-esteem. The results of both inverted nipple surgery and nipple reduction are long-lasting, and they can make a dramatic difference in your quality of life. Additional benefits include:
Enhanced nipple appearance
Increased comfort in intimate situations
Easier time breastfeeding
Reduced friction on the affected breast(s)
Improved confidence in your body
Inverted Nipple Repair Ideal Candidates
Nipple inversion and reduction surgery work well for patients who maintain good, overall health, avoid smoking, sustain a healthy weight, and prefer to no longer have kids. During your consultation, Dr. Eagan will listen to your cosmetic concerns and medical history, assess your condition, and create a treatment plan. She will also talk to you about:
The severity of your nipple inversion
The size of your nipples
The impact nipple inversion may have on breastfeeding
The best technique for treating the issues
Inverted Nipple Repair Surgical Technique
Nipple Inversion Surgery
Taking less than an hour to perform, nipple inversion surgery does not require general anesthesia. Because of this, we can perform it as an outpatient procedure. Dr. Eagan will start by applying a numbing cream to help keep you comfortable throughout the procedure. Next, she uses a retraction suture to help pull the nipple out to its intended length. A very small incision is made near the inferior side of your nipple. After doing this, Dr. Eagan carefully cuts the retracted milk ducts and tries to avoid cutting all the ducts if you do not need it. Your incision is closed, and the nipple is bandaged.
Nipple Reduction Surgery
Nipple reduction surgery takes about an hour to complete. We start by applying a local anesthetic and marking the nipple, which will determine the new height or width of the nipple. Once you are comfortable, Dr. Eagan will make incisions and excise extra skin. Next, she uses sutures to close the incision.
What to Expect with Inverted Nipple Repair
After nipple inversion surgery or nipple reduction surgery, you can resume your normal activities. Generally, you have minimal discomfort, and you can drive yourself home after the procedure. It will take about two weeks to heal. To ensure proper healing, we will provide detailed aftercare instructions that tell you how to care for your incisions. At first, you may experience some swelling or changes in feeling. However, these symptoms will subside within a couple of weeks. Additionally, you should avoid any strenuous activities for about three weeks.
How Much Does Inverted Nipple and Reduction Cost?
The cost of your surgery depends on your condition and if we combine it with other treatments, like a breast lift. We will discuss the cost after Dr. Eagan creates a detailed treatment plan. To make it easier for you, we can help you find payment plans so the surgery is more affordable.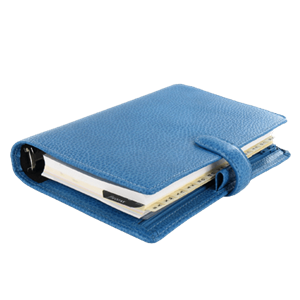 Plan Your Procedure
Recovery Time

1 Week

Average Procedure Time

1 Hour
Contact Us
If you feel self-conscious about the appearance of your nipples, nipple reduction or nipple inversion surgery can help you feel more confident. Small changes in your body can make a huge difference in how you feel. At New Orleans Plastic Surgery in Louisiana, we invite you to call and schedule an appointment with Dr. Eagan. She will discuss your cosmetic goals and create a tailored treatment plan that aligns with your needs.
Related Procedures