Do You Need Breast Augmentation Or Lift After Pregnancy?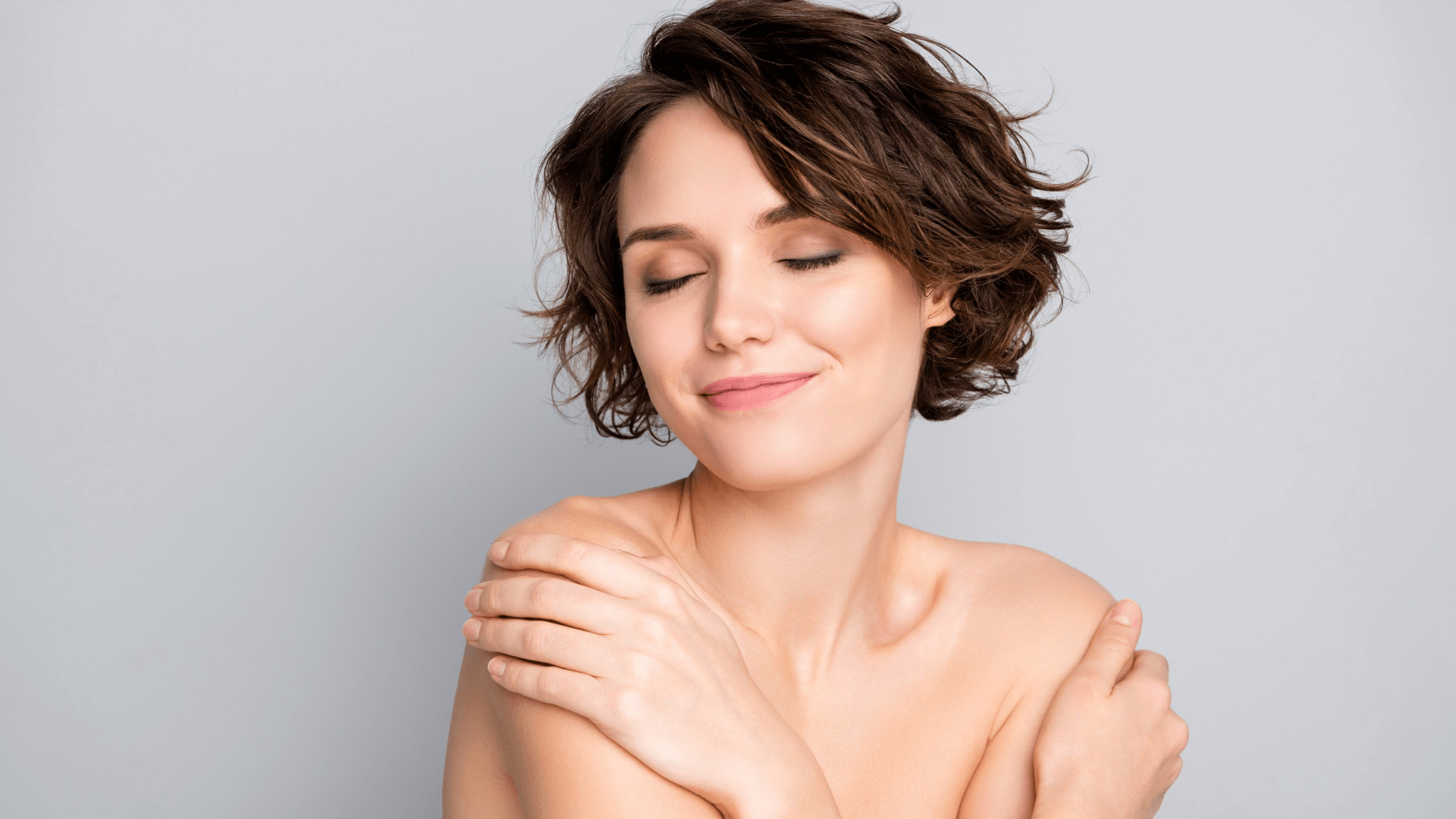 Despite all the joys of having a new baby, many women are left feeling less than thrilled with their new bodies. Without a doubt, the breasts suffer some of the most severe side effects of pregnancy and breastfeeding, and often appear saggy, droopy, or deflated. Acclaimed plastic surgeon Dr. Michelle Eagan and the award-winning team at New Orleans Plastic Surgery understand the desire to restore your feminine, pre-baby body with cosmetic breast surgery. Discover what options are available, and find out which procedure(s) may be right for you.
Why do my breasts look smaller after having kids?
Virtually every woman will experience some level of breast sagging and volume loss as natural side effects of the aging process, gravity, lifestyle, and other factors. However, women who have had children often develop earlier and more prominent changes in their breasts. This is primarily due to the weight fluctuation associated with pregnancy and the rapid change in breast volume while nursing.
How can I get perky breasts again after having children?
Unfortunately, there is little that a woman can do to correct drooping or deflated breasts on her own. Wearing a push-up bra or padded bra can help to fill out her contour underneath clothing, but many women prefer a more permanent solution that allows them to feel confident in all situations. For these women, cosmetic breast surgery may be a fitting option. Two of the most popular procedures for enhancing the breasts after pregnancy are breast augmentation and breast lift, each of which has its own unique set of applications and benefits.
Should I get breast augmentation or breast lift?
If you're like many women, you may know that you want something done to restore fuller, perkier breasts after having children but aren't quite sure whether you need a breast augmentation or breast lift. While each patient's situation is unique, it is helpful to know a little bit more about the fundamentals of breast augmentation vs. breast lift:
Breast augmentation: Breast augmentation is designed to increase breast volume and enhance breast shape through the use of saline implants, silicone gel implants, or fat transfer to the breast. This procedure is ideal for women who have naturally small breasts or wish to restore volume that was lost as a result of pregnancy, breastfeeding, or aging.
Breast lift: Formally known as mastopexy, breast lift aims to raise the breasts to a higher position on the chest wall, create a more appealing breast shape, and give the patient a perkier, more youthful look. This is primarily accomplished through excess skin removal and tightening, and is appropriate for women who have sagging or drooping breasts due to aging, pregnancy, or breastfeeding.
During your initial consultation for cosmetic breast surgery in New Orleans, Dr. Eagan will thoroughly examine your breasts, discuss your concerns and goals, and create a customized surgical plan that best meets your needs. In many cases, a combination of breast augmentation plus breast lift can help to make the most dramatic transformation for women who have experienced volume loss as well as pronounced skin laxity.
How soon can I have a post-pregnancy breast augmentation?
While you may be anxious to get back to your pre-pregnancy figure and feel more like yourself again after giving birth, it is important to allow your body plenty of time to recover before undergoing a surgical procedure. Furthermore, patients should be done breastfeeding and have returned to a stable weight before considering breast augmentation. In most cases, women are encouraged to wait at least 12 months after having a baby before having any significant cosmetic surgery, including breast augmentation, tummy tuck, or a full mommy makeover. It is also important to remember that future pregnancies may impact your surgical results. For this reason, many women choose to defer their procedures until after they are done building their families.
Get your pre-baby body back and feel sexier than ever with cosmetic breast surgery in New Orleans, LA
Every woman deserves to feel comfortable, confident, and feminine, even after having children. If you are self-conscious about your saggy or deflated breasts after pregnancy, you may be a candidate for breast augmentation or breast lift. To learn more about the exciting benefits of cosmetic breast surgery, call New Orleans Plastic Surgery to schedule your one-on-one consultation with sought-after plastic surgeon Dr. Michelle Eagan today!