Give Your Face the Contour it Deserves With the I Heart My Face Procedure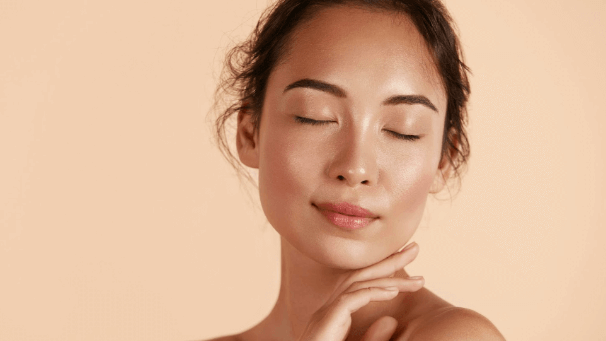 Treat signs of aging and enhance your features with our innovative I Heart My Face procedure. This revolutionary anti-aging treatment at New Orleans Plastic Surgery combines some of the most advanced facial contouring techniques to give you a refreshed and youthful-looking appearance. Plastic and cosmetic surgeon Dr. Michelle Eagan has extensive training in surgical and nonsurgical procedures alike.
Call to book a consultation in New Orleans, LA and see how I Heart My Face can give your face the contour it deserves. Our team of experts creates personalized plans that leave you looking and feeling great.
Who benefits from cosmetic treatments?
Age, genetics, and environmental damage all have a combined impact on our skin. You may start to notice fine lines and wrinkles, some volume loss in the mid-face, and loose or excess skin around the jawline. These common signs of aging cause our features to appear worn out — and over-the-counter creams may not be enough to repair the damage or contour your face.
Nearly anyone can benefit from I Heart My Face at New Orleans Plastic Surgery. These treatments are designed to address the changes associated with age and restore your youthful glow.
What is involved in an I Heart My Face procedure?
Dr. Eagan customizes cosmetic treatments based on your unique needs, meaning you may receive one or a combination of procedures at our clinic. Our team can perform an assessment to determine the best possible course of action, whether that includes neuromodulators, dermal fillers, cryolipolysis, surgical lifting, or fat transfer techniques. All services are performed in our state-of-the-art facility using the latest equipment and techniques.
Best of all, I Heart My Face has the capability to rejuvenate almost any area of your face. Dr. Eagan focuses on the following for a defined, contoured appearance in New Orleans, LA:
Tear troughs
Lips
Cheeks
Temples
Chin
Jawline
Neckline
Earlobes
Is I Heart My Face safe?
Yes! All I Heart My Face anti-aging treatments are proven to be safe and effective. Of course, our aesthetic professionals will perform a health assessment prior to moving forward. This is because some untreated medical conditions can make it unsafe to undergo certain procedures. Inform our staff of any medications you are currently taking, as well. Our superior quality standards ensure all patients receive the best care.
When to expect results from I Heart My Face
Results from I Heart My Face can be seen almost immediately in some cases. For example, injections like dermal fillers provide an instant lift and contour to your features. In other cases, such as fat reduction, outcomes are more gradual as the body flushes the fat cells away. Surgical lifts can take several weeks due to temporary side effects like swelling and inflammation.
Dr. Eagan can provide comprehensive information about your specific procedure(s) and what to expect after cosmetic treatment. Follow-up appointments may also be scheduled to monitor your progress and make any necessary touch-ups. Our patients report feeling more confident and satisfied with their youthful-looking features.
Try our anti-aging treatments for a contoured look
Signs of aging can be a source of frustration and insecurity. However, at New Orleans Plastic Surgery, we believe that you should be proud of your face regardless of age. Dr. Michelle Eagan strives to provide men and women with the best results in the safest manner possible through I Heart My Face. Allow our New Orleans, LA team to provide gorgeous contours that make you feel confident.