Three Common Areas Where Men Get BOTOX® Injections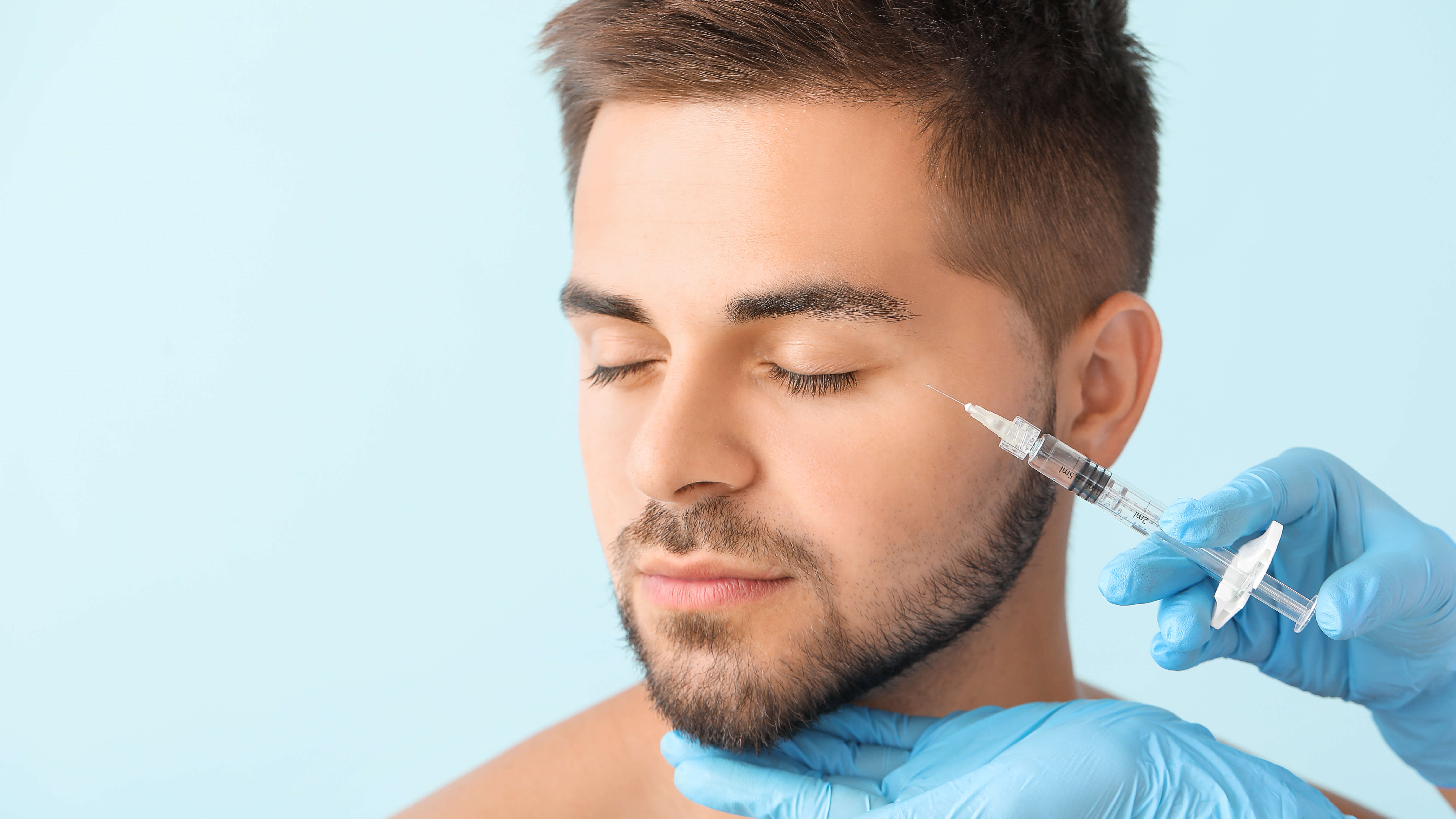 It's not surprising that many men want to appear young and attractive for as long as possible – but even the smallest wrinkles can interfere with that goal. BOTOX injections are one of the most popular ways to reduce lines and creases, and many men are choosing to take advantage of this cosmetic treatment in New Orleans, LA.
Plastic and cosmetic surgeon Dr. Michelle Eagan notes that there are three common areas where men opt to receive wrinkle relaxers: in the forehead, around the eyes, and near the lips and mouth. Call New Orleans Plastic Surgery to set up an appointment and learn more about BOTOX for men. We're excited to discuss the possibilities with you.
How do BOTOX injections work?
BOTOX contains botulinum toxin, a substance that blocks nerve signals and prevents the facial muscles from contracting. Once the muscles are relaxed, the overlying skin becomes smoother and more even. Injections are administered directly into the targeted areas, and treatment is finished in a matter of minutes.
Wrinkle relaxers are preferred over invasive procedures because they're quick, easy, and involve minimal discomfort. Outcomes can be seen in as little as a few days, with optimal results appearing after about a week. The effects usually last 4 – 6 months before touch-up injections are needed.
What areas can be treated with BOTOX?
Fine lines and wrinkles become visible when collagen – the main structural protein in our skin – begins to break down over time. Unfortunately, factors like sun damage and smoking accelerate the process and make creases even more noticeable. Many men in New Orleans, LA are unsure how to address these issues without resorting to plastic surgery.
Wrinkle relaxers are a great option for treating the following areas:
In the forehead: Horizontal lines across the forehead make you seem angry or tired. BOTOX for men smoothes out these wrinkles for a more relaxed look.
Around the eyes: Crow's feet (the creases that fan out from the corners of your eyes) are a tell-tale sign of aging. Injections are the perfect way to refresh and rejuvenate this delicate area.
Near the lips and mouth: Smokers' lines (the vertical creases that run up and down around the mouth) can be difficult to treat. Our cosmetic treatment is an effective way to reduce their appearance.
Does BOTOX look natural in men?
When performed by a professional, results from BOTOX injections look natural. Depending on the person and their goals, outcomes may range from subtle to dramatic – it all depends on you and your preferences. Our male patients at New Orleans Plastic Surgery are pleased and return for touch-up treatments regularly.
Many people get BOTOX in preparation for important events such as weddings or anniversaries. Dr. Eagan says the key is to start early and not wait until the wrinkles are too deep. We can develop a custom timeline, so you can get your desired results.
Schedule a BOTOX session
There's no better time to consider BOTOX for men. If you experience lines and wrinkles in the areas mentioned above, call New Orleans Plastic Surgery to schedule a wrinkle relaxer consultation with Dr. Michelle Eagan. Our state-of-the-art cosmetic treatments in New Orleans, LA are known to produce natural, refreshed outcomes that last.