How Quickly Can Tummy Tuck Scars Fade After Surgery?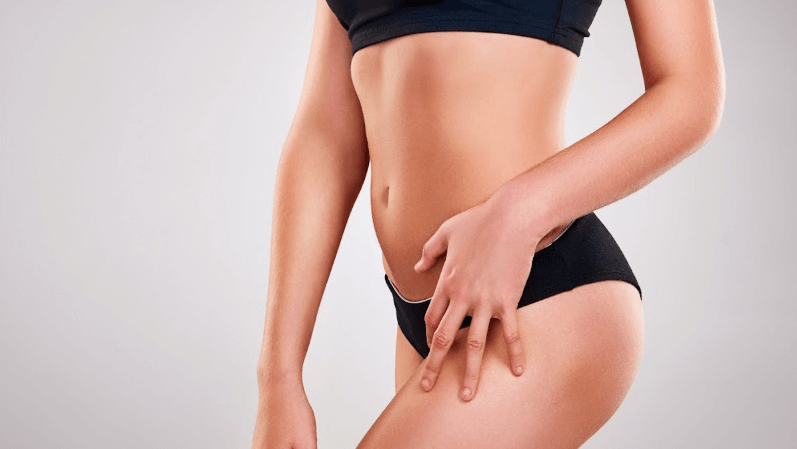 Body contouring procedures are popular among men and women of all ages, which is why the idea of a tummy tuck (abdominoplasty) continues to be appealing. After all, who doesn't want to have a flat and toned stomach in New Orleans, LA? Though scars are inevitable with any cosmetic surgery, a professional knows how to minimize their appearance and provide excellent results.
Plastic and cosmetic surgeon Dr. Michelle Eagan understands how important it is to help patients achieve optimal outcomes from tummy tuck surgery. Below, we discuss how quickly abdominoplasty scars fade and provide pointers on promoting natural healing. Call New Orleans Plastic Surgery to schedule an assessment and learn more about our innovative processes.
Where are incisions placed during a tummy tuck?
During an abdominoplasty, incisions are usually placed in the lower abdomen and around the belly button. The exact location varies based on how much excess tissue needs to be removed.
Mini tummy tucks involve shorter incisions, while an extended procedure requires a greater incision length. They are generally placed in areas that are easily concealed by clothing. This means body contouring patients can wear swimsuits and other outfits without feeling self-conscious about their scars.
How to care for your incisions after tummy tuck surgery
Everyone experiences recovery differently, but there are ways to ensure the process is as easy and seamless as possible. During a follow-up consultation in New Orleans, LA, our plastic surgeon provides personalized tips and advice regarding incision care.
Here are some proactive ways to get started:
Keep the incisions clean and dry: Clean around the incisions as often as needed. Avoid baths or soaking in the tub during recovery, as this increases your risk of infection.
Avoid strenuous activities: Exercise can stretch out the incisions and cause complications like pain. Avoid any movements that place too much pressure on the abdomen until otherwise advised.
Avoid sun exposure: Sun exposure causes existing scars to darken. Make sure to cover the area with clothing when spending time outdoors or use broad-spectrum sunscreen after recovery.
How quickly do tummy tuck scars fade?
Abdominoplasty scars tend to become less noticeable over time, provided that you follow our post-operative care program. Though there is no exact timeline, you can expect to see an improvement in scar appearance within the first year following body contouring surgery.
Here are some factors that impact how long it takes for scars to fade away:
Age: Younger patients tend to heal faster because they produce more collagen. This protein is responsible for supporting the skin and making it more elastic.
Skin type: Lighter skin is generally more sensitive than darker skin. Patients with fair skin should take extra precautions to protect their scars from damage.
Lifestyle factors: Smoking can slow recovery as it reduces the amount of oxygen available in the bloodstream. Alcohol consumption can also have a negative impact on healing.
Healing properly from tummy tuck surgery
Tummy tuck surgery can be life-changing, but all patients should consider recovery before undergoing this procedure. By following our post-operative care instructions, you can enjoy smoother and faster recovery with minimal abdominoplasty scars.
Call New Orleans Plastic Surgery to learn about our services and schedule an appointment with Dr. Michelle Eagan in New Orleans, LA. We know how to help patients reach their aesthetic goals with natural-looking results. Let us help you get back to feeling confident in your body.