How Much Bigger Can Breasts Get With Breast Augmentation?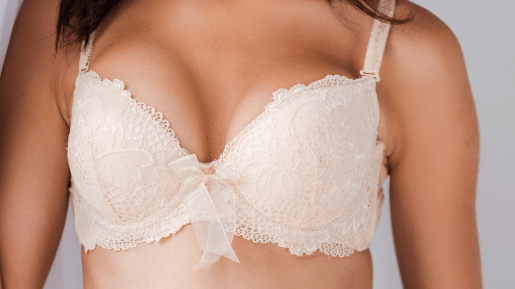 Women undergo breast augmentation to increase their breast size and improve their overall body image. While many options are available in terms of implant type, shape, and size, it is important to consult with a plastic and cosmetic surgeon like Dr. Michelle Eagan to ensure your desired goals are met.
Below, our team explores how much bigger breasts can get after breast augmentation surgery at New Orleans Plastic Surgery. We also discuss some factors that may affect the size of your implants. Call our New Orleans, LA office today for an implant consultation with Dr. Eagan and learn about our advanced processes.
What are my breast implant options?
Women choose breast augmentation for naturally small breasts or breasts that have lost volume after recent weight loss or pregnancy. Asymmetry is another common reason to seek implants. No matter your motivation for considering cosmetic surgery, you do have options when it comes to breast implant type, shape, and size.
Dr. Eagan will discuss your preferences and help you choose the implant that meets your specific goals for breast augmentation.
Breast implant type
The most common implants are made from saline or silicone materials. Saline implants are filled with a sterile solution during surgery for more precise results, while silicone gel more closely resembles your natural breast tissue. 
Breast implant size
The standard unit of measurement for breast implants is based on cubic centimeters (CCs). This measurement determines the size of your new breasts, whether you want to go up one or several cup sizes.
Dr. Eagan warns women not to choose the largest size possible as this can lead to unrealistic expectations and may even cause back and neck pain from the added weight. Instead, focus on finding a size that complements your body type for a more balanced and proportionate result.
For example, women who are very active or have a smaller frame may need to go down a size to avoid additional strain on their bodies. Patients with a larger frame or who have significant volume loss could choose a larger-sized implant.
Our staff in New Orleans, LA can provide before and after photos of previous patients so you have an idea of which implant size may be right for you. Rest assured that our team takes every precaution to ensure excellent results.
Try breast implant surgery
It is normal to feel overwhelmed by all your breast implant options, but you do not have to make these decisions alone. If you live in or around New Orleans, LA, and want to learn more about breast augmentation surgery, call New Orleans Plastic Surgery to meet with an experienced professional like Dr. Michelle Eagan. We can help you achieve beautiful and natural-looking breasts that complement your body type.